As promised, let's take a closer look at the tactics Nicolaj Bur is using at Panathinaikos in my Nearly Men save, given that the Board's "Club Vision" includes a possession-based style of play.
There are three tactics: PM Krigsherre, PM Laenket and PMK Tiki No Taco. (Download links for all three are below…you just have to get past all these pesky words and pictures first.)
But first, let's set the mood.
You put on the Michael Bolton CD, I'll get the lights.
Yes…that's better. Much better…
As you may already know PM Krigsherre and PM Laenket were created during beta, and launched over at strikerless: I Want to Take His Face…Off.
Ok, let's be frank. PM Krigsherre ("Grapefruit Lord of War" in the Telleusian tactical nomenclature) is still effective after full release, but it remains a bit of a blunt instrument. I've had great success using it as the dominant side — e.g., when playing at home, or away to inferior opposition, when my opponents are playing with a neutral (or more passive) mentality.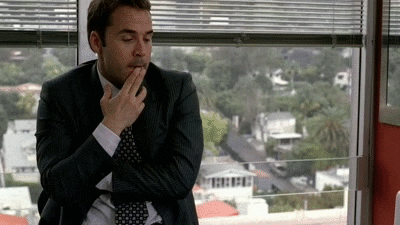 A more detailed breakdown is already on strikerless, so I won't repeat it all. Suffice to say, the tactic has all of the hallmarks of a strikerless system: when in possession, you should see fluid, incisive off-the-ball movement across the width of the pitch, creating and exploiting space, with the Inverted Winger and Mezzala combining as the primary offensive weapons; when out of possession, we are compact both vertically and horizontally, with a relentless high press to force turnovers and recycle possession.
PM Laenket ("Grapefruit Shackled") was designed as the backup tactic, to be deployed when your opponent is looking to be more assertive/positive and take the game to you — the tactic sits a little deeper, with the "overlapping" team instructions removed.
The "problem" at Panathinaikos being…there's just not much finesse when in possession, with either tactic.
And really, if you think about it, all the Panathinaikos Board is asking for is a little time, love and tenderness when in possession. More Pep Guardiola and Michael Bolton, less Ari Gold. So to speak.
[Editor's Note: That's it. Under the Anglo-Irish Treaty of 1921, there shall be no more than two Michael Bolton references per post. Additional references are made upon punishment of catapult, as per the Treaty.]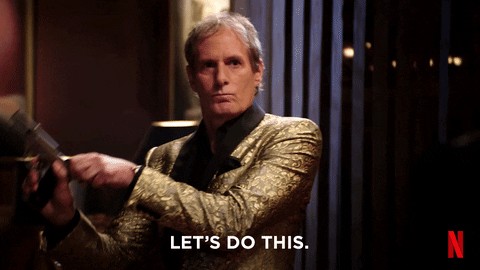 That led me to PMK Tiki No Taco, a variant of PM Krigsherre (hence "PMK" in the name) that is more deliberate and purposeful when in possession.
Essentially, the changes are: passing is set to slightly shorter (instead of slightly more direct); attacking width is fairly wide; work ball into box is ticked; the lines of engagement and defense are set to standard, by default.
In the end, this accomplishes the goals I set for myself when tweaking the tactic: (1) to encourage more deliberative play when in possession; (2) without going full-blown tiki-taka (hence the 'Tiki No Taco' portion of the name); and (3) without sacrificing our ability to launch incisive counterattacks and/or sacrificing the ability to be direct in possession, when the situation calls for it.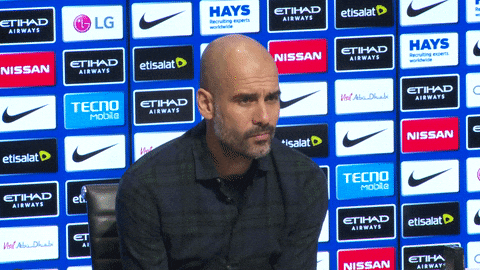 The results in my first six months at Panathinaikos speak for themselves – 28 competitive matches in the SuperLeague and Europa Conference League, 19 wins, 6 draws and 3 losses. We're overperforming according to media expectations (2nd in the League, winning our ECL Group), which I'm quite pleased with since we are rotating through a 26-man squad (2 XIs and 4 youth players), many of whom aren't anywhere near good enough to play this style.
I've typically employed PMK Tiki No Taco in matches where we can be expected to dictate play — e.g., at home to inferior or comparable opponents, away to inferior opponents. It has worked a treat, even if our possession numbers are not Pep-esque. PM Laenket has been employed (to extremely great effect) in matches when sides are coming at us.
I could type a bunch of words, but… Let's be honest. You'd rather look at some screenshots from matches, wouldn't you? That's what I thought.
---
First, let's look at two games with PMK Tiki No Taco: the 2nd XI's win over Ludogorets, and the 1st XI's win over Volos. The 2nd XI didn't achieve much in the way of possession…and the 1st XI did their best Emile Heskey impressions against Volos…but there's no denying it was effective.
---
Ok, now let's take a look at two matches using PM Laenket — the 1st XI's 1-1 draw away to a far-superior Atalanta, and a 3-3 draw away to a strong Olympiacos side:
---
None of these three tactics are "super" tactics, but I think they work pretty well. I haven't used IR for anything as of yet, but tweaks in-game are relatively modest at this point.
Bottom line, my personal preference at the moment is PM Laenket. If the Board wasn't looking for a possession-based style, that's what I'd play in more often than not.
---
So, what is in store for the future at Panathinaikos? In terms of building up a squad to play this style, I'm still tinkering with training/etc. And we've got a long ways to go. But this is what I'm doing for now:
Goalkeepers are trained as Sweeper Keepers (Support).
Wingbacks are trained as WBs (Support), with the "plays 1-2s" PPM. [*Edited, to reflect change in approach.]
Liberos are trained as Liberos (Support), with the "brings ball out of defense" PPM. [*In later versions of the tactic, the Liberos are on an attack duty, with training adjusted to reflect that.]
Central defenders are trained as Ball-Playing Defenders (Defend).
My right-sided CMs are normally trained as Carrileros, with the "tries killer balls" PPM.
My left-sided CMs are trained as Mezzalas (Attack), with "tries killer balls" and "gets further forward" PPMs.
The Targetganches are currently trained as Attacking Midfielders (Attack), with "tries killer balls," being the most-desired PPM.
The Shadow Strikers are trained as Shadow Strikers. I want them to "move into channels" and have a PPM for dealing with 1v1s — preferably going around keepers. I've also found that "likes to beat offside trap" and "knocks ball past opponent" can work really well if they're fast enough (and let's face it, they should be fast).
Inverted Wingers are trained as Inverted Wingers (Attack), with the same PPMs as my Shadow Strikers.
Like I've done for years, I also use individual training foci to ensure that players have certain minimal attributes by the age of 18 – e.g., technique, first touch, passing, composure, positioning. I also try to focus on other position-specific attributes – e.g., off the ball for attacking players, tackling for defenders, etc. I update the individual training foci every 2 months which, frankly, is a massive pain in the ass…and it's harder now than it was in the past, because you can't select individual attributes. But it's worth it.
Shh…no more talking…
Alright. Let's do this. You want that strikerless-libero tactical madness? Then come and get it.
PM Krigsherre: Google Drive
PM Laenket: Google Drive
PMK Tiki No Taco: Google Drive
[
Update

:
as I've progressed in-game, I've added "works ball into box" to both PM Krigsherre and PM Laenket, with crossing on all three tactics now set to "low crosses." These are natural instructions for a strikerless tactic — when developing tactics on the beta ME, however, I did not see much difference in using these two instructions. They do appear to make a difference on the final ME, though. I would recommend trying them out.] [
Second Update

:
the latest versions of these tactics are available over at strikerless:
The Kansas City Shuffle – Rise of the Shadowganche
]
If you've stumbled upon this post and are finding yourself a bit confused about who this Nicolaj Bur character is… Don't worry. The basic concept behind the Nearly Men save is explained here, and each installment in his story can be accessed through the Nearly Men Archive.
And if you just can't get enough…join us for The Ballad of Toothless Bob, a series conceived and co-authored by Seattle Red and Oriole that explores the world of Nicolaj Bur, away from the pitch. What is Project Arcturus? What lies beyond the twisted redstone door, deep in the bowels of the Santiago Bernabéu?
---