Panathinaikos AO – 2028/29 Open Thread
---
August 2028.
I swear, that shiny **** Cristiano grinned like a madman when he pulled the United ball out of the hopper in Group B. He thinks it's hilarious, because we wouldn't sell him Patryk Leszczynski over the summer. You know what is funny, you ****?! That sorry excuse for a haircut. Flock of Seagulls isn't coming back, man. Give it up. And we all know it is a combover, you balding fraud.
The frustration is real. We're a top seed, we've earned that right. And once again the draw has been brutal.
To be fair, I guess that Milan isn't that bad a draw from the 2nd seeds…and Partizan…well, they're pretty straightforward, and Bozidar claims that the trip will be immense, one to remember. He's been talking about a nightclub in Belgrade for years now, time to see what he's been banging on about. The Itchy Kitty, or something… Matchday 1 in Belgrade, should be one for the history books.
Now, where was I…oh, yeah. Ronaldo and his ridiculous hair. I guess the draw could have been worse…
---
August 2028.
No moves at the deadline. I'd agreed on a deadline day deal to send Masek (who will play in the 2nd XI, with Thanos taking over as the Inverted Winger in the 1st XI) to Hoffenheim for $30+ million, but he rejected the contract offer.
I'm honestly a little peeved, as I was going to use this move to put Jork into the 2nd XI as our shadowganche, full time, with Leszczynski moving out left to the Inverted Winger slot.
---
September 2028.
After the final whistle against Partizan came the moment Bozidar has been waiting for — we were off to the Itchy Kitty, for a night he promised we'd never forget. The entire squad was ready for just about anything, no doubt in part out of a desire to forget our poor performance earlier that evening. We nearly cancelled the night out, but I couldn't do that to Bozidar.
And, just on the other side of the Danube, there it was. The weather-beaten sign out front informs us that it was voted the best nightclub in Belgrade, from 1983-86. And, from the outside, it looks like its best days are well in the past.
You know the saying, though, never judge a book by its cover? Good advice, that. Because while the exterior had a certain 80's "charm," the interior was pure 2028. 2029, even. Futuristic, you might say. Without the killer robots.
Each patron more attractive than the last, Zlatan and Jesse had to pinch themselves. And that was before we were taken back into the aeronautics-themed VIP room, the CockPit Lounge, where the Belgrade elite had clearly come to play. We were the guests of honor on the night — not in and of ourselves, but through our status as friends of the Bozidar Bodrozic, who we learned had been a child TV star in his youth.
I tell Zlatan to make a note of it and find videos of young Bozidar on TV, but he's already distracted by our waitress, who looks like a Serbian Alex Morgan.
Within minutes, Bozidar has introduced me to a captivating young woman, as brilliant as she is beautiful. Stana. I couldn't take my eyes off of her, and that was before she pointed out that Thanos was playing too narrowly tonight, prematurely closing off the half-space that Baran was looking to exploit. A woman after my own heart. The only problem? She's the daughter of the Partizan Chairman, who I can see sitting in a private booth a few tables away, watching us with a close eye. Better tread carefully.
Or so I tell myself.
Several hours later, as the first light of the morning falls on Belgrade, Stana and I have made plans to stay in touch, and see each other again.
And I may have promised her father — after several glasses of strong Serbian Rum, straight no chaser — that I'd "absolutely" consider managing Partizan one day.
It would be worth it, just to see her smile.
---
October 2028.
5 SuperLeague matches. 5 wins. 23 goals for, 3 against. My 2nd XI has played 3 of those matches.
It's all about the Champions League now.
On an unrelated note, I'm beginning to think that Argyris is about as sharp as a bag of hammers. Good lad, just not too bright.
I know you want a new contract, son. Trust me, if I could, I would. But my hands are tied. We just can't afford it.
---
I've been weighing whether to do one of these, as — quite frankly — I used to spend a ton of time putting them together, but never really knew if anyone else was interested. I asked around and there seemed to be some interest, so…here goes nothing.
Bottom line, the squad is in tremendous shape. The knock-on effect of our early Europa Conference League runs was really clear — our reputation/coefficient increased much more quickly than they otherwise would have, as Greece's reputation/coefficient also increased more quickly than it otherwise would have. That meant we had a fighting chance to keep players that would have left. And, our first big Champions League run meant that my promise to Mejri was kept, so he and others were happy to sign long-term contracts (more often than not including my favorite clause, the 3-year club extension). We were able to avoid some squad turnover, which has made a huge difference. There's no question that players are getting agitated, so we may need to look at this again at the conclusion of the season.
Here's where we sit, in the midst of the October international break. We're still playing the shadowganche tactics detailed over at strikerless (The Kansas City Shuffle – Rise of the Shadowganche), playing primarily in PM Laenket SG.
Goalkeepers
We have 2 keepers in the first team. Birgir Jónsson is our starter, having arrived for a paltry $100k fee from Breiðablik. Alkiviadis Bekris is a very capable backup, signed for $1.9M when we raided Panionios for 3 of their best youth prospects in one fell swoop.
Jónsson is clearly the better of the two, and I've been fighting off interest in him for a while now. Provided we can keep him, we don't have anything to worry about here. If he goes, we will need to dip into the market to replace him. Bekris just isn't good enough to anchor a Champions League-winning side.
We also have a Panathinaikos youth prospect, Tasos Pararas, in the U19s, but I don't see him as anything other than a backup, long-term.
(Note: the fees cited do not include sell-on percentages, etc.)
Defenders
Let's start with our centerbacks. In our 1st XI, Antonis Makrodimitris is our libero ($23.5k, from Panionios), flanked by Malkhaz Kukhianidze (signed on a free, after he refused to renew his contract with Samtredia) and Marko Botic ($1.2M from Sarajevo). In the 2nd XI, Germán Zárate ($5M from River) is the libero, with Jean-Michel Martinet ($3.4M from AIK) and Argyris Skoufalis ($1.6M from Panionios). We're stacked here. No question about it.
Of course, not all signings/promotions from within are this solid. In the last few years, I've sold 3 centerbacks (Erwin Amberg, Lucio Carlos and Lakis Athanasiou) who each had a role in the squad, for a time. Amberg was an early signing I made, and started off as our libero; Lucio Carlos was signed by my predecessor and started as a ball-playing defender for a time, but never developed to meet his potential; Lakis was a youth academy graduate who always had potential, but wasn't developing. As the current group came in, out they went. I can post current screenshots of these 3 if there is interest.
In terms of wingbacks, I'm honestly frustrated. This group is very strong, for their age. But I feel like this is one area where we could improve if we were to start spending in the transfer market. As those of you who have followed my saves before will know, I spend a crazy amount of time looking at players — wingbacks have been my focus the last few years, and I just can't find value in the market.
In the 1st XI, we have Nikos Vagias (here when I arrived) and Kasper Schou ($1.7M from Kobenhavn). The 2nd XI is Dimitris Papadopoulous ($76k from Ergotelis) and Orestis Chrysafis (a youth academy graduate). There isn't much drop-off between the 1st and 2nd XI, so the big question for me is whether Chrysafis will develop, as he seems to be the only one with room to grow. He isn't far off of Schou at the moment, so he may promote up to the 1st XI at some point.
I had high hopes for Estonian international Tarmo Bragin when he signed ($200k from Kalju), but he never developed the way it looked like he would, so he was shipped off to Spain for $3.8M
Bottom line, we're in good shape in the defensive strata, even if there is room for improvement with our fullbacks.
Midfielders
As we move up the pitch, we don't have this same problem. If anything, I've had trouble deciding how to fit everyone into my plans.
We only play with 2 central midfielders in this strata. In the 1st XI, our mezzala is Alexis Barán ($2.7M from Nacional), a genuinely brilliant player that I've been lucky to have for this long. He is paired with Drazen Kalicanin ($550k from Radnički Niš), as our carrilero. In the 2nd XI, Takis Karamanidis (youth academy graduate) and Dionysis Moukidis ($375k from Panionios) are the starters with Uros Susnjar ($1.3M from Radnik) on the bench.
This is an extremely strong group. Susnjar is a source of frustration, though — for all of his potential, he's developing very, very slowly. For a time, I was training him as a libero…until Zarate arrived. At that point, he shifted back into the midfield where I thought he would quickly earn a spot in the 2nd XI, and it hasn't happened. (I was willing to let Moukidis leave during the summer, mainly because I planned to give Susnjar more playing time to try and jump-start his development. But the offers weren't good enough.)
The wealth of talent here meant I let Simos Xenitopolous go this summer. He was a $3.3M signing from Panionios and a starter in our 2nd XI, but Leicester offered $10M plus 30% of the profit on his next transfer, which seemed like a decent profit (albeit probably not as much as I could have obtained, if I'd negotiated more).
Attacking Midfielders
Another area of the squad where we have a wealth of talent.
Let's start with our best player: Aymen Mejri, our shadowganche. Signed for $700k from CS Sfax, he'd have been worth it at 10x that amount. He's world class. He is constantly targeted by big clubs, and pushed hard for a transfer 2 years ago…which I agreed to (setting a $120M valuation), only for him to lose his mind when I rejected a $110M bid from Liverpool…which, in turn, led to my promising that we'd reach the "later" stages of the Champions League, that year, which calmed him down. Thankfully we reached the semifinals. He was happy I'd fulfilled my promise, and signed a new contract. He still gets upset now and again, but hasn't submitted another transfer request…yet.
Mejri is joined in the 1st XI by Thanos ($5M from PAOK) as the Inverted Winger, with Gezim Lleshi ($3.7M from Rad) as our Attacking Midfielder. Their talent is obvious. Thanos' "snap" goal celebration is perhaps my favorite thing in my head-canon for the save, as I see him being influenced by Zlatan in the best ways…which are also the worst ways, coincidentally.
Thanos took over this year for Tomas Masek ($4.3M from Zlin), as our Inverted Winger. Masek is now in the 2nd XI. As noted above, I had accepted an offer for Masek on deadline day, only for Masek to reject the contract on offer at Hoffenheim. This was more than a little frustrating, as I intended to use this move to free up a slot in our 2nd XI, moving Patryk Leszczynski ($2.2M from Lech) out to the Inverted Winger position. Since that didn't happen, Leszczynski stays as the 2nd XI's shadowganche, with Herman Othérus ($3.4M from AIK) as the Attacking Midfielder.
Masek deciding to stay means that the brilliantly-named Jork Lozano ($3.8M from Deportivo Cali) starts on the bench for the 2nd XI, which seems profoundly unfair. This kid is going places, if he can develop. He's being trained as a shadowganche, but could arguably play anywhere across our front 3.
Final Thoughts
As I said at the outset, there isn't much room to improve this squad. We're capable of making runs in the Champions League and, with a little luck, we'll claim that title soon enough. If I'm going to dip into the transfer market for a quick-fix, the only place to do that is at wingback.
---
October 2028.
Champions League Group Stage, Matchday 3. 10th minute at the Spyros Louis against United, and Kuhkianidze makes it 2-nil. This is a beauty.
United fought back, but we were more clinical. A big 4-1 win, after stumbling in Belgrade.
---
November 2028.
Officially, the Partizan Chairman was the guest of honor tonight at the Spyros Louis.
But once the final whistle blew, I only had eyes for his daughter.
Stana.
I wasn't sure if she would come, I didn't want to make assumptions… But she came. The first thing she commented on was not (like everyone else) Mejri's recovery of form. Rather, she the danger posed by Vagias' poor positioning in moments of transition tonight. She's right. Fortunately Partizan's manager didn't figure it out. Not that it would have mattered.
A big win. Much needed. Both on and off the pitch.
The hours pass in a blur, and soon we find ourselves strolling the streets of Athens, dawn breaking in the East. It is time to say goodbye, again. And this time, I know without the slightest doubt that we will see each other again soon.
---
December 2028.
We've hit the Winter Break, firing on all cylinders domestically. Top of the SuperLeague, 16 wins from 16, with a +49 goal difference.
The big test (of course) will be in Europe. The away loss to Partizan meant we finished 2nd in our Group, and we've drawn Diego Simeone's Barcelona — a side on track to win their 6th straight La Liga title.
It's a big ask. But no bigger than those we've faced over the last two years.
---
March 2029.
Just when you think you've seen it all…
---
March 2029.
All the frustrations of the 1st leg, all of the pent up frustration…all of it was released at the Camp Nou. We steamrolled Simeone's Barcelona in a way not even Zlatan would have predicted. Clinical. Brilliant. If we play like this, nothing will stop us.
But…if we play like we did in the first leg, we won't get past the quarterfinals.
---
March 2029.
We draw Thomas Tuchel's Bayern. If we advance, we will face either Sandro Schwartz's Milan or Paulo Fonseca's Liverpool.
---
April 2029.
Ze Germans could not deal with our infinite nature. A 3-1 win in the first leg (with a first-half goal chalked off), followed by a scoreless draw in Germany. We're through to face Milan in the semifinals. Schalke and Arsenal will square off in the other semifinal.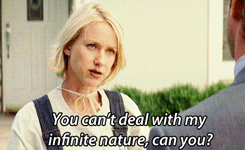 ---
To be continued…
If you've stumbled upon this post and are finding yourself a bit confused… Don't worry.  The basic concept behind the Nearly Men save is explained here.  Just need to catch up? Each installment in Nicolaj Bur's story can be accessed through the Nearly Men Archive.
And if you just can't get enough…join us for The Ballad of Toothless Bob, a series that explores the world of Nicolaj Bur, away from the pitch. What is Project Arcturus? What lies beyond the twisted redstone door, deep in the bowels of the Santiago Bernabéu?
---