Borussia Mönchengladbach – 2029/30 Open Thread
---
June 2030.
Upon leaving Athens, there was only one destination in mind. Germany.
Both Frankfurt and Gladbach were calling, and we were inclined to pick up the phone.
Tottenham were also calling, but we sent those ones straight to voicemail. When Levy managed to get through to Zlatan, Zlatan did the only thing reasonably possible — put on a fake Scottish accent and pretend he didn't know what was going on.
In the end, it wasn't an easy choice. Both Gladbach and Frankfurt present intriguing possibilities, with tremendous potential. We had to go with our hearts, on this one.
We couldn't say no to Jünter. And it is a short flight from Belgrade, for Stana.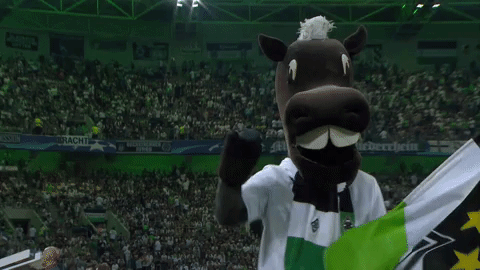 ---
One of the things that I love most about the Nearly Men saves, especially as time progresses, is how we end up disrupting the power-elite of modern football – the absolute madness that ensues when clubs like Panathinaikos become the kings of Europe, having raised the reputation of Greece in the process.
Crazy things happen. Like Antonio Conte leaving Manchester United to manage Panathinaikos. It's beautiful.
And the more we can shake things up, the more amazing things will be in the long run. (In the '17 version of my save, Belgian clubs all but took over the world while La Liga faded, with the likes of Zulte and Oostende becoming incredibly dominant.).
So my goal when choosing where to go next was to see if we could help this process along — neither Partizan nor Malmo were in need of a manager, so I started looking at the "big" nations to see which had a "big" club, in danger of falling down the pecking order. Germany was perfect, with Bayern's run at the top having been stopped by Schalke (a nascent force in the Champions League) and Leverkusen.
With Gladbach and Frankfurt in need of a manager, Germany had to be the destination. Tottenham was also available, but was not an option at this juncture. I tend to dislike managing in England, as a general rule. I also want my first club in England to be Leeds.
There's work to be done at Gladbach. We've got "superb" facilities and some talented youth. The club vision is also ideal — develop youth, and play attractive, attack-minded football. (In contrast, Frankfurt did not seek any particular style of play, just results.)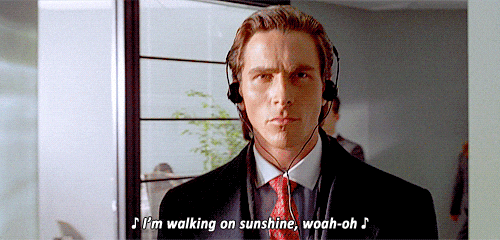 They also have Jünter, whom in my head-canon is a cross between the nihilists from The Big Lebowski and Patrick Bateman from American Psycho, notwithstanding his cuddly exterior.
First things first…I need to assess the squad and decide if I want to splash some of my transfer kitty on any Panathinaikos players…surely I'll be priced out of a move for Mejri, but perhaps the legend that is Jork will be available…
Though I don't know if we need him. Screenshots of a few key players are included below; I intend to put up a full squad review once I've got things sorted.
For now, though, let's get rolling with Die Fohlen and Jünter.
---
June 2029.
The first of what will hopefully be a number of big announcements. Santa Zlatan is coming to Gladbach.
---
August 2029.
Our transfer business is done, I think. After an internal squad review, I immediately went shopping at Panathinaikos, and picked up Birgir Jonsson ($21.5M) and Jork Lozano ($17.5M), with German Zarate ($24M) joining a few weeks later. Another early acquisition was Luca Renard ($15M), a player who had rejected my overtures to come to the SuperLeague (in favor a more prestigious move) but was more than willing to step up to the Bundesliga.
The delightfully-named Iacopo Zappasodi ($13.75M) was an unexpected pickup. He's another player that I coveted, but wouldn't leave Fiorentina for Panathinaikos…however, once he submitted a transfer request at Fiorentina I was all over that. He could play anywhere in the center of the pitch for us, from libero to shadowganche. He'll be our starting Mezzala. A steal at $13.75M, even if I had to pay more in wages than I wanted to. He's a beast.
Bellem Trazie and Karamoko Fofana are both for the future, and will likely spend this season out on loan. Fofana is already off to Holstein. Trazie is listed for loan
We've got a squad of 22 players right now (including Trazie), which is more than enough for a campaign that will be focused on the Bundesliga and DFB-Pokal. That's right, no European football for Nico, Zlatan, Jesse and Jünter.
And, speaking of Jünter…we had to ship a number of players off. Too old. Too expensive. Too crap. Zlatan thought it would be funny to have Jünter silently deliver the bad news through pantomime. And, to be fair…Jünter using Charades to inform Alexis Mac Allister that he was off to Marseille for $38M, with Zlatan livestreaming it all to the world…it was pretty funny. Nicolaj did have to reprimand them, but his heart wasn't in it.
I also made the mistake of checking in on Panathinaikos, to see how Antonio Conte was getting on. I shouldn't have. It's like the old saying says, "you can never go home." This is tragically predictable — both in terms of who has left, and for how little.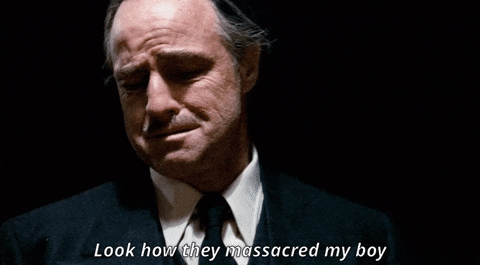 The season kicks off in earnest in 11 days, away to Freialdenhoven in the DFB-Pokal.
---
Winter Break, 2029/30.
On the way back from the Leverkusen match in late November, I received word from the Chairman – we were cleared for the warm-weather, team-building camp that I had requested.
The idea was simple. We've had a tremendous start here in Germany and the lads should have some time together, away from the pitch. I see this group as forming the core of the squad that will challenge for the Champions League in the near future. We need to continue building team cohesion and unity, at every opportunity.
I put Zlatan in charge with only a few guidelines.
"Keep it simple, Zlatan. Warm weather. No football. Just the first team squad and technical staff, with some of the more promising youth brought into the mix. A few days. No spouses or significant others. No social media. We should be relaxing and having fun together, away from the outside world."
Zlatan pauses for a moment, before nodding at me. "The Zlatan has just the idea, Boss. You can trust the Zlatan."
Several weeks later, we're top of the Bundesliga after a brilliant run of matches. The squad is ready for some rest and relaxation.
The first sign that things might be going awry, is when we are greeted by a familiar face as we step off the plane in Dubai.
"Is that Bozidar?" I ask Zlatan. "What is he doing here?! This isn't what we discussed, Zlatan."
Zlatan has enough self-awareness to look a little chagrined, albeit only for a moment.
"Boss, is not fair. The Bozidar just get fired from Panathinaikos. He needs this."
"Fired?! I guess I'm not surprised. But…why?"
"The Bozidar trying to perform the CPR on Antonio Conte who, as it turns out, was not having a heart attack. Antonio was just having nap time. Very bad for the publicity, especially when the video of incident was released. Things no look good for the Bozidar. Look more like smothering with pillow, than CPR."
"Be that as it may, Zlatan, he's not on the technical staff at Gladbach. I was clear – players and technical staff only."
"No, Boss. The Zlatan offered the Bozidar a job. Is all good."
"What job?! Who gave you the authority to—"
"You did, Boss."
****. He's right.
"What is…what job did you give him, Zlatan?"
"The Bozidar is the Zlatan's executive assistant, now. Very tough interview process, yes?"
I just shake my head as Zlatan skips away to wrap Bozidar in a big hug. It seems Zlatan found a loophole.
We gather our bags and head out to meet the transportation Bozidar arranged.
There are 2 men standing next to luxury buses, holding cards that simply say "That German Team."
"It looks like this is us, lads. Split up, and we'll take it from—"
Zlatan interrupts. "That is a no, Boss. Sorry. From here, we are split into 2 teams. The drivers have lists. The Zlatan's team and your team. We are the Swedish Mighty Lions, forever the greatest. You are the Danemarkland Snow Kittens, trembling with fear before your Swedish superiors."
Several of the players start to protest at the names, before Zlatan silences them with a look. He turns to me, and I can see it in his eyes – he needs this. He's been planning this for weeks.
He can see that I'm hesitating and steps close, whispering quietly. "Is all decided. Is good. You will see, Boss. Trust the Zlatan."
I know that I shouldn't trust him. Every fiber of my being says that I shouldn't trust him.
But I do. God help me, I do.
I look Zlatan in the eyes and shout over my shoulder to the squad and staff.
"You heard Zlatan, lads. Split up."
As the bus leaves, following Zlatan's bus in the lead, an introductory video plays over the televisions scattered among the seats, explaining what we're in for.
I immediately call Zlatan on his cell.
"Zlatan, seriously? Paintball? On some island offshore? This is what you've planned?"
"Is no just the paintball, Boss. The island is built for the paintball wars. Corporate retreats. The Zlatan saw it on the Discovery Channel. Is very relaxing, shooting your boss in the back with paintball. Not that the Zlatan will necessarily do that to you, Boss. But the Zlatan will try."
"This was your idea of a relaxing getaway for the lads?!"
"Is like Harry Potter said, Boss, 'There is no hunting like the hunting of man, and those who have hunted armed men long enough and liked it, never care for anything else thereafter.'"
"That was Hemingway, Zlatan."
"Wasn't he in Hufflepuff, Boss? The Zlatan forgets."
"Zlatan, I don't know what to say… This… This isn't what I was thinking."
"Trust the Zlatan, Boss. You will see. The Death Hunt begins in 2 hours."
"Death Hunt?! Why does there have to be a Death Hunt?!"
"Trust the Zlatan, Boss. Please."
I hang up, frustrated at the fact that I'm going to spend my holidays in the Middle East, while Zlatan and the U18s shoot at me. I could be in Belgrade with Stana.
The introduction video continues on and – to Zlatan's credit – it is a pretty amazing setup. An entire, man-made island is dedicated to our paintball adventure. 5 square miles, with urban and rural settings. There are even underground tunnels and structures. We'll be dropped in by helicopter, left to fend for ourselves for 4 days. No rules, other than if you get shot, you 'lose.'
And as much as I might hate the idea, the lads could not be more excited.
It's like a live-action Fortnite. Which I've never played. And to think I never thought that I would regret not playing Fortnite. But here we are.
As the teams prepare to board the helicopters for the flight to the island, I see Zlatan and his team stocking up on ammunition and supplies.
Their paintball guns look much more menacing than ours. I didn't even realize that they made grenades for paintball.
I ask one of the guys running the expedition where we can get equipment like that, and he just shrugs.
"We don't provide that type of gear, mate. Way too expensive. Those guys must have brought it in with them."
The man hands me what looks like a child's toy, especially in comparison to the military-grade hardware and protective gear Zlatan is waving about, like some demented dictator.
I'm reluctant, but as I look over at the lads on my team, I can see that they're ready for the time of their lives. I can't be the one to put an end to that.
All is quiet in the bunker.
In the distance, I can hear Zlatan's army celebrating their victories in the early skirmishes, which saw them capture several 'prisoners' from my team.
They're chant an ominous tune.
"Kill the pig, cut his throat, spill his blood!"
Over and over, it repeats, punctured by shouts of joy. Something about it tickles my memory.
I haven't seen Zappasodi in 3 hours, since we were cornered near the abandoned gas station. I barely got away and fear that, when he slipped on the loose debris on that rooftop, he was captured. It only makes sense.
As I listen to the chanting, I'm haunted by the fact that his capture may have been the only thing that let me get away. What fate has he been consigned to, while I sit here, a free man?
The chanting grows louder, more frenzied. Before it is broken off by the unmistakable, stacatto sound of Zlatan's paintball rifle.
The cheering erupts again.
Zlatan had warned us that any prisoners would be 'executed.'
A quiet tear drops from my face.
I weep for Iacopo.
The mid-day sun beats down.
Jesse has joined me. We've no choice but to retreat in the face of overwhelming force.
We make ourselves a home in what appears to be an abandoned hospital. There are clear lines of sight all around us, and no sign of Zlatan or his men.
But we are still caught in the grip of fear.
The night was punctuated by Zlatan's "executions," leading to a wild rumor taking hold in our camp, accompanied by fear.
He had not captured enough of our team to justify that many…the math was wrong.
Some of the lads were convinced that Zlatan has "executed" the U18s assigned to his team. I have to admit, it would be a very Zlatan thing to do.
But that type of thinking is poison. That's why we had to get away.
Jesse has fallen asleep, and is mumbling. The same things as always, only darker. More terrible. This place is really getting to us.
I shake him awake. Big mistake. He raises his paintball gun, eyes wide, aiming directly at me.
For a moment, I think this is the end. Of the game, of course.
But the moment passes. Jesse calms himself.
"I heard you mumbling in your sleep, Jesse. Usually it's pretty messed up things like, 'get to the chopper' and 'I didn't know it was a school.' But today it was different. More real."
Jesse just stares into the middle distance, before mumbling softly. "…I didn't know it was a school…"
I try to cheer him up. To lighten the mood. "I don't get why Zlatan did this. It's too much."
Jesse is in a dark place. "Seriously, Boss. Why didn't we just stay in Germany and play football?! We could have done the whole 'split into two teams' thing back home. A simple game of football, like how the English beat the Germans in World War 2."
A scream in the distance stops us cold.
They're getting closer. They're on our trail.
That sounded like Mika.
We've now spent nearly 48 hours in the abandoned hospital. We're surrounded. But the clear lines of sight mean that, as darkness falls on the last night of the paintballing adventure, Zlatan's forces can't come closer…provided that we do not fall asleep.
I take a potshot at someone peaking out from behind a tree. Miss.
"Isn't that Krücken, Boss?"
It was. He was on our side, when we got to the island.
"Zlatan must have got to him."
Bold action is required.
"It's time to stop hiding, Jesse."
"We're not hiding, Boss, like you said – we're just in a holding pattern here."
I shake my head. No, it is time for action.
"Jesse, you know that I come from a family of honor…"
Jesse just stares at me, unblinking.
"Well…directly, I come from a family of home-invaders, identity thieves, and in my Uncle Xavier's case, the butt-stabber of San Pasqual. But my lineage…is one of honor. And so, to clean the deck, ethically, I'm going to make this right. Once it gets a little darker, I'm going to go find Zlatan. To put an end to this."
"He could be anywhere, Boss. Even if you could get past the front line—"
"I know where he is, Jesse." The football stadium on the other side of the island.
Jesse just nods.
And that's when we hear it. The ground shakes. Drums in the deep. A shadow moves in the dark. They are coming…through the underground tunnels which we forgot about.
Jesse knows what he has to do. Hold the door. While I escape to find Zlatan to put an end to all of this.
I nod at him, as he takes up a position.
We both know that this is 'the end.'
I remove my shoes and trot down the hallway.
Behind me, a terrified scream. The rat-a-tat-tat of Bozidar's automatic paintbull gun, firing.
Jesse has sacrificed himself, so that I might lead us to victory.
I cannot let him down.
I must put an end to this. To the madness.
I stalk through the bowels of the stadium. Water drips, pooling on the floor.
Zlatan is here somewhere, I can feel it.
I turn the corner and see him, sitting alone on a gilded throne, raised on a dais, cloaked in shadows.
At first, I don't recognize him. He's shaved his head and goatee, and sits rubbing his bare scalp, mumbling to himself.
I watch for a time, trying to make sure that this isn't a trap.
After a time, I'm certain that it is not.
I quietly approach Zlatan.
A low chuckle emanates from him. As I get close, I can see that he has strapped a bandolier of paintball grenades to his chest, the pins removed.
It was a trap. Just not the one that I expected.
With a single move, he can 'kill' us both.
"Zlatan, it is time to end this."
Zlatan just mumbles, "the horror…the horror…" to himself, rubbing his bald skull.
"Zlatan…this is just…paintball. Let's go home. Back to Germany."
Zlatan laughs. A deep chuckle.
"Did they say, Boss, why they want to terminate the Zlatan's command?"
I'm confused. "What are you… Zlatan, that doesn't make any sense."
He just stares at me. Recognition dawns. We're doing that. Ok.
"I was sent on a classified mission, Zlatan."
"It is no longer classified, is it? Did they tell you?"
"They didn't need to tell me. I saw that you'd gone totally insane, and that your methods of leading your team on this island, your methods are unsound."
"Are the Zlatan's methods unsound?"
I hesitate before answering.
"I don't see any method at all, Zlatan."
Zlatan nods…rubbing his head, chuckling.
"The Zlatan has seen horrors… horrors that you've seen. But you have no right to call the Zlatan a murderer. You have a right to kill the Zlatan. You have a right to do that… But you have no right to judge the Zlatan."
I raise my paintball pistol. It is time for this to end.
But I'm not quick enough.
The world erupts in a flash of pink, as paint covers us both from head to toe, Zlatan having set off the bandolier.
The flight home is quiet. The betrayal and violence too recent to forget.
How can we forget?! But we have to.
We host Bayern in 2 weeks' time.
---
February 2030.
I warned them. Anyone who said anything to the media about being in the hunt for the Bundesliga title, would pay the consequences.
And by consequences, I meant extra kickboxing lessons with Zlatan.
I need not have worried. 3 straight losses have been a reality check, as our lead atop the Bundeliga is down to 2 points. We got cocky and have paid the price. Frankly, I do not mind. The media hype machine was starting to rumble after our brilliant run in December/January, and I'd rather not have that distraction.
The reality is that our goal is to be playing European football next year. In any of the competitions. I don't really care. We're carrying a 20-man squad right now, but will need to start building…and for that, we need more matches.
---
March 2030.
At a point, the media hype will spin out of control, even without our prompting.
We're on a roll. We have a singular focus. We have every advantage, if — and only if — we can hold our nerve.
To be continued…
If you've stumbled upon this post and are finding yourself a bit confused… Don't worry.  The basic concept behind the Nearly Men save is explained here.  Just need to catch up? Each installment in Nicolaj Bur's story can be accessed through the Nearly Men Archive.
And if you just can't get enough…join us for The Ballad of Toothless Bob, a series that explores the world of Nicolaj Bur, away from the pitch. What is Project Arcturus? What lies beyond the twisted redstone door, deep in the bowels of the Santiago Bernabéu?
---