Borussia Mönchengladbach – 2030/31 Open Thread
---
Spain 2030 – World Cup Review.
The eagle-eyed among you may have noticed something in the 2029/30 season review…yes, we have a newly-eligible national team. I was a month ahead in-game and updated the tracker before posting these results.
So, without further ado, let's take a closer look at the 2030 World Cup.
The Group Stage threw up some great results, including: Tony Vidmar's Australia beating Jose Mourinho's Germany, 4-2, and Guillermo Barros Schelotto's United States beating Danny Cowley's England, 3-1.
In the knockout rounds, there were upsets aplenty, the most notable being : the United States beating Pedro Martins' Portugal 1-nil in the Third Round, en route to a 3rd place finish, beating Alberto Valentim's Brazil 3-2 in the Third-Place Match; and regen-led Cote d'Ivoire also killing giants en route to the Final, eliminating John van den Brom's Netherlands 2-1 in the Second Round, Luis Miguel Ramis' Spain on penalties at the Camp Nou after an epic 3-3 draw, and then beating Brazil 1-nil in the semifinals.
In the end, though, Cote d'Ivoire's amazing run had to end at the hands of Gustavo Alfaro's Argentina, who avenged their loss to Germany in the 2026 Final — both by eliminating Jose Mourinho's Germany in the quarterfinals and winning their 3rd World Cup, with a 3-2 victory in extra-time.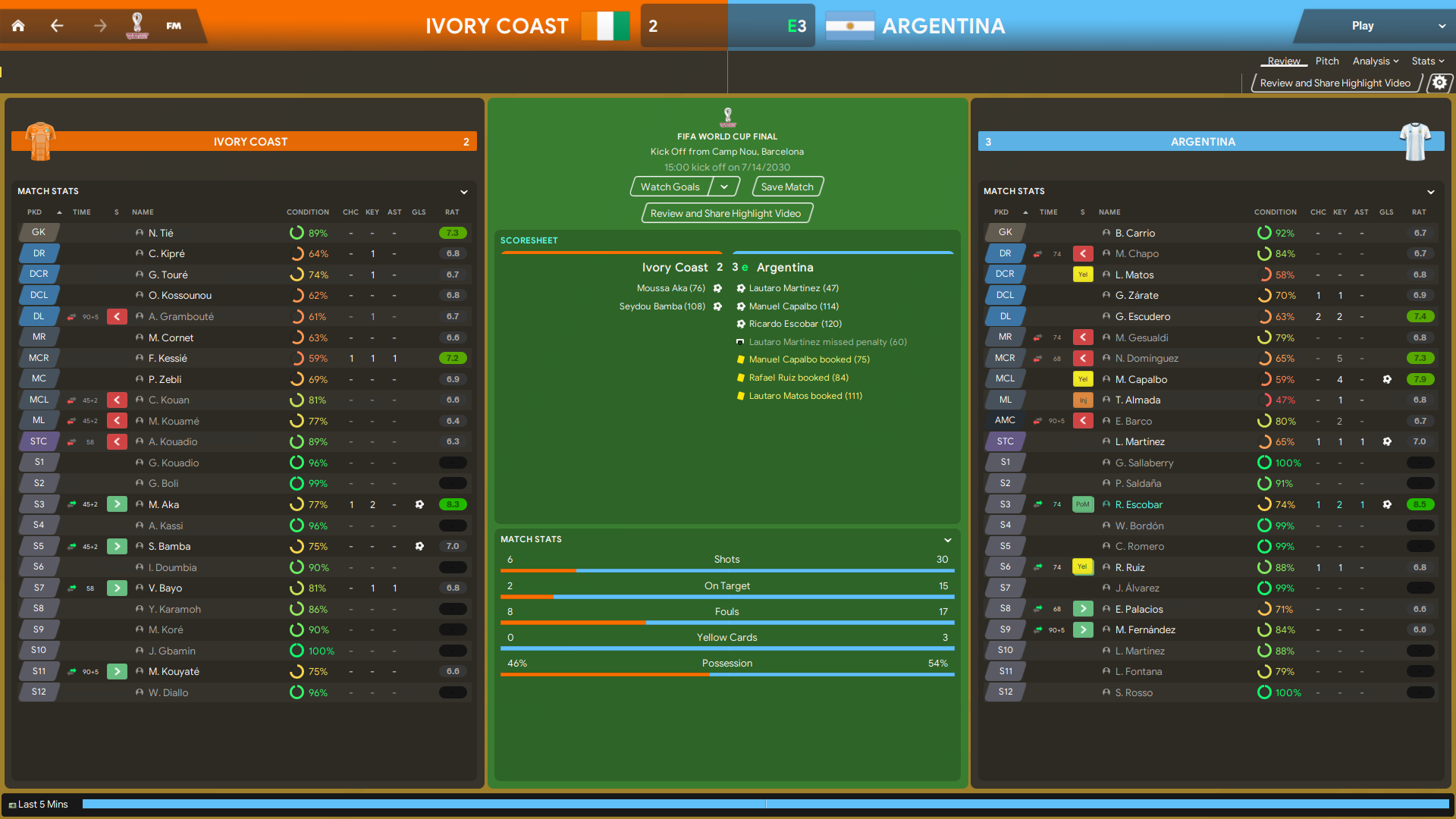 The international management merry-go-round is kicking off…my fingers are crossed that an eligible nation will open up…
---
July 2030.
And now the monkey comes out of the sleeve…
Words cannot describe how excited I am about this. Gladbach and the Dutch are a fantastic combination.

---
October 2030.
Been a bit busy around here, but we've played a few matches. Overall, we're struggling at Gladbach with the combined effects of: (1) moderate/heavy squad turnover for the 2nd year in a row; and (2) the presence of so many youth prospects in the squad.
Overall, we are using a 22-man squad this season. This includes 8 returning players from last year's 1st XI, with all 3 changes coming in the defense — replacing 2 wingbacks and a centerback, trading experience for potential. We also have 8 new players in the squad — 6 new signings, and 2 players who signed last year but spent the season on loan.
(A full-blown squad review is coming soon — this post is not meant to take the place of that.)
We're not firing on all cylinders. And I wouldn't expect to be, under the circumstances. We need to improve our team cohesion, have the new players learn the PPMs I want them to have, give the youth time to develop, etc. We're still in decent shape, though, at this juncture of the season:
Our journey with the Dutch has started well, although I'm still tinkering a bit with the squad. I'll do a full review of the national squad at some point, probably before/during Euro qualifying, when the squad has settled.
For now, I'll just leave you with a screenshot of 33 year-old Frenkie De Jong. My heart tells me to take him to the Euros (assuming we qualify), but my head is looking at his age…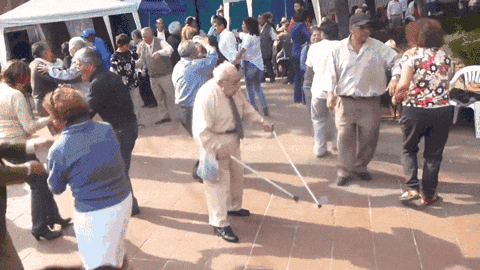 In terms of results, we've won 3 from 4 and have the edge on Portugal and Belgium in our Nations League Group:
---
December 2030.
I still cannot wrap my head around Krampusnacht, and why the club is celebrating it.
No one seems to be enjoying the "festivities."
No one except Jünter, that is. He really seems to be enjoying himself. Almost too much, one might think.
He's rampaging around in his full costume, draped in chains. Handing out boxes filled with God-know-what. Chasing the youth academy kids and reserves around the training ground with a birch rod. He stuffed that red-headed reserve keeper into a sack and tossed him in the river, his shrieks falling on deaf ears as his teammates fled in panic.
The holidays, yeah?!
(Truth be told, the ease with which Jünter manhandled the ginger lad demonstrated a strength I would not have expected from a man of his stature.)
Yes, Jünter really seems to be in his element today. Especially for a man who rarely says more than two words at a time and rarely is seen outside of his costume.
Krampusnacht?! Jünter–nacht, more like.
Not wanting to be a witness to further borderline-criminal conduct, I eventually wander back to the offices, which are blissfully quiet.
Stana is due to call soon and I want to get away from the madness.
I wander down the quiet hallways towards my office, sipping a glass of hot-buttered Serbian rum, looking at the old photographs that adorn the walls. Moments of past glory, the Bokelbergstadion, Hennes Weisweiler, a triumphant Berti Vogts. Even a young Lothar Matthäus, his epic mullet frozen in time.
I stop and admire a photo of the FC Borussia squad from 1900. There's something about the man in the middle of the second row…4th from the left. I could swear I've seen him before. He looks like a younger, angrier Matthäus, now that I think about it…without the mullet, of course. But, no…that's not it. It's something else, that I can't quite put my finger on.
I shake my head, realizing how silly that is.
It must be the Serbian rum.
I honestly don't know where Bozidar gets the stuff.
---
December 2030 – Gladbach Squad Review.
I meant to do a squad review earlier this week, but…well, here we are. Let's right dive in.
As I mentioned previously, we're running with a 22-man squad this year:
This includes: (1) 8 players from last year's 1st XI; (2) 6 players returning from the 2nd XI, or promoted from the U19s; and (3) 8 newly-signed players, 2 of whom arrived last year but spent the season on loan.
We are very much dealing with the problems you would expect from such moderate/heavy squad turnover and reliance on youth. Our form is less than consistent (even if we're getting results), and we're struggling to score against well-organized defenses that sit deep.
We managed to win our Champions League Group despite not playing particularly well – 4 wins, 2 draws with a GD of +14. If only our domestic form was that solid.
With the Dutch, we finished joint-top of our Nations League Group, losing out to Niko Kovac's Belgium on head-to-head results. We're joint-hosting Euro 2032 with the Belgians, so we don't have a competitive match for another 18 months. Awful.
I'm really pleased to see the likes of Albert Celades' Valencia and Marcelo Gallardo's Wolves reaching the knockout rounds, too.
We're still playing strikerless with a libero, using the shadowganche that Guido and I collaborated on, which is detailed here: The Kansas City Shuffle – Rise of the Shadowganche.
Goalkeepers.
Our 1st XI is anchored by one of my favorite players right now, Icelandic keeper Jonsson – or, as Jamie Carragher dubbed him, the "Icelandic Ice Cream Dream" aka the "Nordic Peter Schmeichel." (Peter is still angry with Jamie about the latter nickname. But not for the reason you would expect.)
What can be said that hasn't already been said. He's extremely solid, if not "world class." He anchored our Champions League winning side in Athens and is clearly good enough to take Die Fohlen to the Promised land.
His backup is Danish youngster Dyhr, who has a ton of potential…if he can unlock it. If he starts to do so, we're set in goal for the foreseeable future.
Defenders.
In the 1st XI, our back 3 consists of Renard as the libero, with by Zarate and youngster Krucken as the ball-playing centerbacks.
Krucken is a beast. Honestly, I'd wanted to wait another year before promoting him to the 1st XI. But when Barcelona made a huge offer for 27 year-old Musa, I had to pull the trigger. If they're good enough, they're old enough.
The only thing that kills me about Krucken is his natural fitness of 5 (hey, it's better than the 4 it was earlier in December…). In my head, Krucken is Nemanja Vidic with the natural athleticism of Homer Simpson.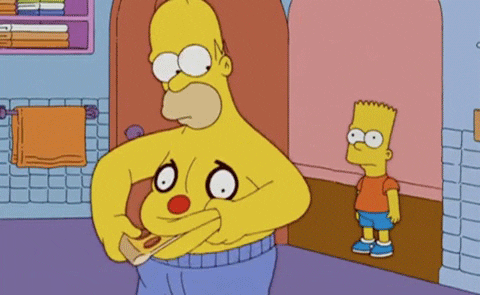 In the 2nd XI, it is all about the youth. Fofana as the libero, with Nielsen and Lesko beside him. They're brilliant, but young and in need of time to develop.
For the wingbacks, you'll note that I've gone for more attack-minded players than what we were typically working with at Panathinaikos. We also shipped out 2 players over the age of 30, both of whom were in the 1st XI, replacing them with youth. The 1st XI has Mendy and Duftner. Dopke and Spak are the pairing in the 2nd XI.
Central Midfielders.
The 1st XI hasn't changed from last year, with Zappasodi and Kopuz as the Mezzala and Carrilero, respectively. Not much to be said here, they're both solid. Kopuz could be moved on in 2032(ish).
Their backups are Kabangu and Trazie, both of whom were brought into the side at the expense of loaning out slightly older players with more experience…who were arguably a tad better. The difference being that the coach/scouting reports show that these 2 have a much greater capacity for growth. An obvious example of the approach we've been taking – trade immediate depth/experience for long-term potential.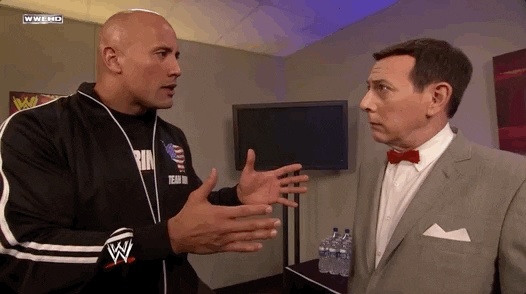 Attacking Midfielders.
Up top, we have Jork as our shadowganche, Hamalainen at Inverted Winger, and Rodallega as the Attacking Midfielder. I'm honestly frustrated with Jork…everything looks so tasty, but the performances haven't been there since his arrival from Panathinaikos. He's not creating as much as I think he should, given the shadowganche role. I'm not selling him or anything, but he needs to step his game up.
Robin is the shadowganche in our 2nd XI, and is good enough to play anywhere in the front 3 for our 1st XI. He's a bit of a luxury, and one that I may eventually sell on with the profits reinvested in some brilliant young players. I just haven't had the heart to do so just yet. Brahmann is still the 2nd XI's Inverted Winger, while the promising Hughes is our Attacking Midfielder.
Final Thoughts.
Bottom line, the squad is in great shape given that we're only 18 months into my time in Germany. We simply need time for team cohesion to improve, for young players to develop, for additional PPMs to be learned, etc. And, like any other team looking to win the Champions League, we need a little luck.
---
January 2031.
I didn't hear Jünter at first.
The noise of the latest Foals album filled the room, drowning out the rest of the world. The offices are empty this time of year, so I can really crank up the volume.
I was enjoying a cup of coffee, sketching out some ideas on my laptop about long-term squad development, youth recruitment and tactics. Trying to be thorough and thoughtful, but with one eye on the clock.
The last hint of daylight was bleeding out of the sky, and I wanted to get back home as soon as I could…not only is there a bottle of Serbian rum chilling in the freezer, but Stana will be calling soon.
Just when I've finished sketching out the movement and interplay in a double-libero formation, I hear a voice behind me.
"Nico?"
I jump a mile high. I didn't expect anyone. Jesse and Zlatan are off on a recruiting trip to Spain, and everyone else has the week off due to the Bundesliga Winter break.
I turn off Foals and glance towards the doorway, into the hall. There's no one there.
The lights outside my office are off, as they are throughout the building, and the dying daylight doesn't penetrate to the interior hallway. The only light spilling into the hallway comes from my office, and it does not penetrate the shadows.
"Over here."
I shift my gaze and finally see him. Jünter.
At least, the guy who parades around in the Jünter costume.
I think his name is Hans. Yeah, I'm pretty sure that's it. He's so rarely out of costume, that I pretty much think of him as Jünter. One and the same. As Zlatan would say, "where does Batman end, and Peter Parker begin?"
In hindsight, maybe that was Jünter's plan all along.
I've never really met Hans. Just seen him at a distance. He's always seemed a bit young for the position, but who am I to judge? No, really. You see, not only have I not met him face-to-face, I'm pretty bad at guessing someone's age. (Just ask the mother of the woman I dated before Stana. Actually, on second thought, don't. I'm under strict instructions from my attorneys not to discuss the "incident.")
Regardless, this might be the first time I've had a good look at Hans. Something about him seems familiar, but I can't put my finger on it. His dark hair is sharply parted, in a way not seen often these days. Much more turn of the century. 19th, not 20th. And not in a "sexy Stalin" kind of way.
And while his face lies in the shadows, I know can feel his dark, black eyes watching me from within the shadows. It is a feeling I know all too well.
After all, Jünter is silent according to tradition. But sometimes during matches I can feel his gaze on me…I turn, and there he is. Staring straight at me. Apropos of nothing. As if he were staring at an animal in the zoo, studying it.
And while I've heard Hans speak a few words here and there, this is the first time we've actually spoken.
"Evening. It's Hans, right?" I want to make sure I don't have that one wrong.
"Yes. I'm Hans. And you're Nicolaj. The big Boss-man, yeah?!"
I nod and chuckle in what I hope is an amiable fashion. I try to remember if I told anyone where I was going to be tonight…a silly thought that only makes my chuckle more forced. Less genuine.
"I guess that is me. Guilty as charged."
I throw my hands up in mock 'you got me' kind of way, but it doesn't draw a reaction from Hans.
My eyes have adjusted to the darkness in the hallway a bit, and if I look closely I can see Hans' face a little better.
He doesn't appear to be blinking. Or otherwise moving.
As the silence drags on, I feel obligated to make some kind of conversation – the thought being, the sooner I get this over with, the sooner I can get home.
"Any plans tonight, Hans? Should be a good night out on the town, what with the holidays and all."
"Nah, I'm not interested. I don't like crowds. They make me angry. And I don't like being angry."
I just laugh awkwardly. What am I supposed to say to that, given that Hans is literally paid to cavort about our stadium, engaging with our supporters?!
I decide to end the conversation and get going. "Alright, well I'm calling it a night. Don't stay too late. I'll see you around, yeah?!"
I turn around and start to pack up. I'm about to grab my jacket when Hans' voice stops me. "Nico?"
"What's up, man?"
"Do you always work so late?"
I turn back around. Hans is still standing in the hallway, partially in the shadows. He hasn't moved so far as I can tell.
"No, Hans. I usually try to get out of here when the sun's still out, yeah?!"
I force another laugh. Hans just sits quietly, unresponsive.
I fumble for more words, awkwardly trying to make some kind of conversation. "I guess it must look pretty odd for me to be here over the holidays, working so late, right?!"
"I don't know about that, Nico. After all, I find that everything is more fun at night."
The silence lingers.
"Uhh…yeah, man. I know what you mean."
"It's true if you think about it. Everything really is better at night. Trust me. I go on adventures, all the time."
Even though I can't really see his face, I can hear the excitement in Hans' voice as he continues.
"One time we even went night fishing — have you ever been?"
I shake my head. I have no idea who this 'we' he's referring to might be.
"I've been fishing once or twice, man, but only during the day. Didn't catch a thing."
"Well, let me tell you… It's way more fun, at night. Everything is."
Alright, you ****ing weirdo…I think to myself, this needs to end. I slap a fake grin on my face.
"Well, maybe you can show Jesse, Zlatan and I sometime. Sounds like you are far more hip than we are."
I turn back to my desk, dropping my laptop into the bag. I'm grabbing my jacket when Hans' voice stops me.
"Nico?"
I don't turn around, but start to put my jacket on to make it really obvious I'm leaving.
"Yeah?"
"Do you have anything to drink? Like some grapefruit juice, or anything?"
I hesitate, before gesturing towards the fridge in the back. Everyone knows I keep a supply of the pink stuff in here, pure and uncut. "Uhh…yeah, come on in, man. Help yourself to some from the fridge back here… But I really need to get going…"
"Do you mind if I have a glass real quick, while we talk? My mom is still sleeping at home. She's been tired this week. I don't want to wake her."
I pause, reflecting on the words that I've just heard. Alarm bells are now ringing, as I stand in an empty building, apparently alone with someone who is now talking about his mother.
I'd never really gotten a good look at Hans, but surely child labor laws would've prevented… I don't know. This is Germany, and I'm certainly not a lawyer.
"Don't you have something to drink at your place, Hans?" I don't turn around and just keep putting my jacket on, as my mind churns in search of excuses.
That's when I hear his voice.
Directly behind me.
"No. We don't have anything at home."
Silent screams erupt in my head, as I slowly turn and take a step backwards.
Hans is standing no more than 2 feet away. Staring up at me with dark eyes. Somehow looking younger than I've previously noticed. He can't be older than a teenager.
He must have entered the room while my back was turned.
Without making a sound.
"Please, Nico," he asks, the innocent tone of his voice jarring with the dark look in his eyes.
"Just a quick drink," he says. "Then I'll go back home. I promise."
I start doing the math in my head. This doesn't end well for me. That much is clear. I can already see the newspaper headlines, as I can feel my career ending in real-time. The only thing I can do is get out of here with my dignity intact, no matter what might be said about me. I'll know the truth.
I can tell that Hans has noticed my hesitation, so I starting moving toward the other side of the room to pick up my phone. "Like I said, grab something from the fridge. You can have whatever, and just turn out the lights when you go, yeah? I have to get going."
Hans just smiles and nods. But the smile doesn't reach those dark eyes.
As he moves away, I breathe a sigh of relief.
But I know this isn't over yet. I need to get out of here without finding myself on a registry of some sort.
To try to lighten the mood, I awkwardly ask him a question.
"So…uhh…you're a bit of a night owl, then?"
"What exactly do you mean by that?!"
I'm taken aback by the anger in Hans' voice. I try to keep my voice steady. "It is just a saying, you know – someone who prefers the night, to the day…because you said you go on adventures — night fishing, and…stuff…?"
"Oh, yeah. I'm definitely a night owl, then."
I tell myself to just keep talking, stay on other side of the room, and get the **** out of here as soon as possible.
"Well, not me," I lie. "At least…when I was a kid like you, I was scared of the dark. Tell you what, it's getting a little late, let's call your mo—"
"You will get used to it."
I just laugh nervously. "…what?!"
"I said you will get used to it. To the dark. Once you spend enough time in it."
Ok, you ****ing psycho. We're done. I'm out of here. "Yeah, that makes sense, I guess…"
Hans just smiles, watching me growing more uncomfortable over the rim of the glass. "You know, my mom doesn't like me doing this any more."
****.
"Doing what, Hans? You're having some juice, and…whatever else it is you were doing here tonight, and I'm leaving."
"She doesn't like me going places with strangers. Not after last time."
I just stare at Hans, my palms starting to sweat. He looks back at me, the smile no longer on his face.
Somewhere down in my stomach, I feel my lunch squirm. "What do you mean, going places?! We haven't… We aren't… Last time?!"
Hans glances over his shoulder, looking into the hallway as if to make sure no one is there, before he shrugs nonchalantly.
"It was nothing, really. It's just that where we used to live, I made friends with this older man who lived down the street. He invited me in for a drink, too. But then he got weird."
Double ****.
I try to keep my expression the same, but am suddenly wishing I was anywhere but here. I've lost all semblance of control. Who knows what Hans is going to tell his mom, the club, and the media, about me. I feel dissociated, as if I'm watching our conversation happening instead of participating in it.
The words were out of my mouth before I could stop them.
"He… Uhh… He got weird?"
Hans just stares back at me, a slight grin pulling at the corner of his month.
"Yeah, he wanted me to come down to the basement with him. Told me he had this really cool Tinker toys collection, and I asked if I wanted to see it. He insisted I see it, even when I said I had to go."
My mouth is dry. I can't stop the words coming out of my mouth.
"Did… You didn't go with him, did you? You shouldn't ever…"
I trail off as Hans shakes his head back and forth, slowly.
"No way. I ran back home. Mom told me I have to only go in the door, when I'm visiting strangers for the first time."
Relief and confusion wash over me in equal measure, as I sit there quietly. I'm beginning to think that I might not end up on a registry after all.
Hans just looks at the glass in his hand, before placing it gently on the desk and looking back at me. "You know, Mom was really angry when she found out about the older man. She made me promise I would never, ever go back there."
"Your mom sounds smart, Hans… Tell me, do you know if she told anyone? …About what that man said to you?!"
"No. No way. She didn't tell anyone."
Hans looks away, the slight smile returning to his face, as if he was thinking of a joke that I couldn't possibly understand.
"No, she did something way better than that."
"Uhh… Yeah? What did she do?"
"She made him disappear."
My palms start to sweat again. I tell myself I misheard him. "What's that, Hans?"
"I said she made him disappear. Like I told you, night is the best time to do everything. It's the best time to hunt."
I meet Hans' stare. Certain that this kid must be pulling my leg. But he stares right back at me, his dark eyes holding an age and wisdom that you do not find in a teenager.
Not just that, his irises are black as the darkest night.
Hans starts to smile again, lopsided to the right, but once again the smile doesn't touch his eyes.
For a moment, he reminds me of…that's it. The younger, angrier Lothar Matthaus. It can't be… The player from the photo in the hallway?
The silence between us grows. I start to mumble an excuse, anything to leave.
But Hans looks away, interrupting. "It's funny, you know. People think we can't come into their homes, or their 'safe' spaces, unless we're invited, or they've placed some type of protection above the door. But they don't understand. They have got the rules all wrong. As long as one of us has been invited in, then any of us can come back, any time we want."
I sit there silently. Hoping that Zlatan and Jesse will jump out to tell me this is all some hidden-camera prank.
Hans just smiles again.
"Don't worry, Nico. I will tell my mom that you were nice to me."
Hans begins to walk into the hallway.
I notice that he has left the glass of grapefruit juice on my desk, without using a coaster. I move to pick it up, to not leave a mark on the wood finish…and see that the glass is still full. Hans did not touch a drop.
I turn back towards the door. I can see Hans standing in the hallway now, cloaked in shadows.
His whisper reaches my ears, growing more distant with each word. "It will take some getting used to. But you won't always be scared of the dark."
The minutes pass by without a sound. I can hardly breathe, much less blink.
I can tell there is no one in the hallway, even if I can't see clearly.
I reach my arm out and flick on the hallway lights, confirming that no one is there.
I leave the lights on in my office, and turn on every single set of lights that I come across on my way out of the building.
As I walk through the entryway, I see it…the photo of the FC Borussia U18s from 1900.
The picture is blurry, aged…but standing there in the middle. Clear as day. It's Hans. There's no mistaking his face.
I reach the car and call Zlatan.
I don't bother trying to explain.
Where would I even start? He wouldn't believe me.
But I make a silent vow to drink enough Serbian rum to forget this ever happened.
One week and a dozen bottles later, I've all but erased the memory from my mind.
I'm no longer jumping at shadows.
I haven't breathed a word of what happened to anyone.
But on the first day of training in the evening, I see him.
Rather, I see Jünter.
Standing in the pouring rain, just beyond the glare of the lights illuminating the pitch, without an umbrella.
He isn't moving.
He isn't doing anything.
Other than staring straight at me.
---
March 2031.
We've started the new year right where we left off, with inconsistent form getting in the way of our domestic campaign.
Losing away to Aaron Hunt's Dortmund in January hurt, but it's the away losses to Lionel Messi's Leverkusen, Cristiano Ronaldo's Augsburg, Marco Rose's Stuttgart and Manuel Baum's RB Leipzig that have killed us.
We're only 7 points off Dortmund…because they've been dropping points, too. We just haven't taken advantage and — in my view — have all but handed them the title.
Better news on the European front, as we snuck past Albert Celades' Valencia on away goals (2-2 agg.). We'll face Frank Lampard's Chelsea in the quarterfinals.
Finally, I'm not one to go on about youth intakes, but a beast of a player promoted this year…meet Luka Bucar. He can't feature for the 1st team this year or next, but after that we've got a brilliant talent on our hands…assuming he develops.
---
April 2031.
A massive result in London, as we grabbed a late equalizer…and then struck a second time when Lampard's men pushed forward for a winner. We were far from clinical in possession, so this should go in the "thank you RNGeebus" category.
Back in Gladbach, we were able to sit back and enjoy our lead, knowing that Chelsea would eventually have to push forward…
And when they did, we struck on a quick counterattack which led to a free kick in a dangerous area. Jork found Krücken at the back post, to head home from close range.
Chelsea had nothing else to offer, so we're through. Improbably, even I have to admit.
This has echoes of the Nearly Men on FM17 version, when Gladbach made a crazy, early run in the Champions League while stumbling domestically.
Obviously, we're not going to tank the domestic campaign…but we dropped to 3rd after an away loss to Frankfurt over the weekend. The Bundesliga title is gone. At the same time, we aren't going to drop out of the Champions League spots, as 5th-place Hertha are 10 points back. Meaning we can afford to rotate players and have our 1st XI fresh for the semifinals (of course, I almost certainly would have done this anyways).
We'll face Diego Simeone's Inter Milan, who sit 3rd in Serie A and snuck past Simeone's former side Barcelona (now managed by Unai "Mr. Arsenal" Emery) on away goals (1-1, agg). Raul Valbuena's Juventus square off against Jose Mourinho's PSG in the other semifinal.
---
May 2031.
An epic night at Borussia-Park. We knew that Simeone's Inter would likely sit deep, and that we would need to take our chances.
Fortunately, we brought our shooting boots and leapt out to a 2-nil lead in the first 10 minutes. We didn't look back. A 3rd goal was our just rewards, as Inter were awful in the final third — desperate, wild shots being the order of the day for the Italians.
Meaning that, when we got to Milan, we had a simple task — not step on our ****s.
And we didn't. We held firm.
Jork smashed a vital away goal in the 31st minute, and the tie was over. The Italians had no answer.
What a night. We're off to the Stade de France.
We've got a date. A date with destiny.
No, Zlatan. Not the woman from the Itchy Kitty, although I don't doubt that…yes, it was her name. Fine. That's beside the point.
To be continued…
If you've stumbled upon this post and are finding yourself a bit confused… Don't worry.  The basic concept behind the Nearly Men save is explained here.  Just need to catch up? Each installment in Nicolaj Bur's story can be accessed through the Nearly Men Archive.
And if you just can't get enough…join us for The Ballad of Toothless Bob, a series that explores the world of Nicolaj Bur, away from the pitch. What is Project Arcturus? What lies beyond the twisted redstone door, deep in the bowels of the Santiago Bernabéu?
---