Netherlands – 2031/32 Open Thread
---
June 2031.
We've gone and done it. The Nicolaj Bur era is officially over at Gladbach.
---
June 2031.
That moment when you find out your ex is dating again.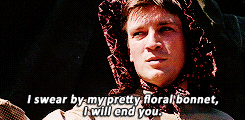 Kidding aside, Nagelsmann could be a fantastic replacement for Nicolaj. Far better than it could have been.
---
October 2031.
These quiet periods can drive me insane. But there's also good for the soul.
The Dutch are rampant. But that's not the beautiful part.
Sergino Dest scoring an own goal for the Dutch, in a friendly? That's a twisted kind of poetic justice.
And then there's Jose Mourinho throwing a fit when I used Remco Pijnenburg in goal for the October friendlies.

---
December 2031.
Six months after Gladbach lifted the Champions League title, and I am content.
Six months of relative quiet. Six months of managing the Dutch, in no-pressure friendlies with an eye on Euro 2032.
Six months of seeing Stana every week. When the Dutch have been in camp, I'm obviously in the Netherlands. Other than that, it is almost as if Belgrade has become my second home.
We're building a life together. Slowly, but surely.
I know that this slow pace will all come to an end at some point. That is the life I've chosen. And she has a life of her own, working for her father in the "family business." She isn't able to join me on every scouting trip to watch Dutch players, but at times our work responsibilities align and we can spend a few days abroad, savoring the sights and sounds of Paris, Vienna…and beyond. Some nights, I'm at the stadium while she is off doing…whatever it is she does for her father. She won't say, and I don't ask.
Tottenham came knocking. Their squad and project was interesting, but not 'right.' I had to tell them no.
I heard rumors that Malmö were looking for a manager, and had started discussing it with Zlatan. He's wary of how he would be received, and whether they were a club that could match our ambition.
I was in Amsterdam attending the Ajax-Fortuna Sittard match when the call came in from a restricted number.
Stana's father. Dusko Milanovic. Chairman of FK Partizan, with alleged ties to Kuća Rata, a football hooligan firm that dominates the terraces at the Stadion FK Partizan. A firm that, according to media accounts, fought for and gained control of the Serbian mafia in the early 2020s, thanks to heavy financial backing from unknown backers, long assumed to be Dusko's father — Stana's paternal grandfather.
Yes, I may be on a first-name basis with Dusko. But I'm not blind to what he is.
A dangerous man, more likely than not.
A man who's daughter shares my bed.
A man to whom I once made vague, drunken promises.
His beloved Partizan sit sixth. Marko Nikolic is out. (I briefly consider making a brief joke about when Marko is expected back, but for once I hold my tongue.)
Dusko remembers my vague, drunken promise. And to a man like Dusko, his word is his bond.
He acknowledges that he cannot offer my managerial team financial terms equivalent to what we were earning in Germany. At least, not officially. The implication is clear. Money is not an object.
And he shares our ambition. He recognizes that our success with Panathinaikos has proven that, even in the modern era, there is room for clubs to emerge, take on the established elite, and win.
More importantly, he confides in me. And, in turn, makes me a promise.
"My father's way of doing things is over. Is finished. Even he knows that. I mean, in five years, the Milanovic family is going to be completely legitimate. Trust me. That's all I can tell you about my business. Join the Partizan. Lead us to glory. Lead the Milanovic family to redemption. Do me this honor, and you shall have my blessing, my son."
I am momentarily taken aback. He has, thus far, been tolerant of my relationship with Stana. The impression I've always had is that her "work" is more important to him than anything else. And there's a reason that I haven't asked her for details. Well, a reason other than that thing she does with her…nevermind.
The real reason is that I don't want to know the details. Because if I know the details, I will have to acknowledge that our relationship has no real future. But if they're going to make the family legitimate, using Partizan as the vehicle to do so… This is a win-win situation for everyone. For Dusko. For Stana. For all of us.
And truth be told, Partizan are appealing. They're underperforming domestically, but won their Europa Conference League Group.
I call Stana. She knows what this means. Zlatan and Jesse see the potential, even if I suspect Zlatan is already texting that woman from the Itchy Kitty that he thinks looks like Alex Morgan. Bozidar just screams at me in Serbian…I think he's excited to be going home.
We're going to Belgrade.
That's right. Nicolaj, Jesse, Zlatan and Bozidar are off to Partizan.
My original plan was to have this next move be one that could support the Dutch national team. I had 5 clubs in mind, as "preferred" destinations. Leeds was my ideal destination, but they did not promote. Reims also failed to promote. Valencia and Fiorentina are doing well, so had not been an option even though they were on the list.
Partizan was the 5th club on that "preferred" list, for two reasons. First, because I absolutely love managing them. Second, because of the narrative implications for both Nicolaj and Toothless Bob. I've been neglecting the Stana angle to Nicolaj's story, and utterly neglecting Toothless Bob after setting that storyline up. Both will kick into gear now.
Serbia is also great fun right now, since Partizan and Red Star are both struggling. Čukarički have won 2 straight titles and 3 in the last 5 years. Arturo Vidal's Kolubara also appear to be an emerging domestic force — sitting 2nd right now, having cracked the top 5 twice.
Partizan is also the scene of some of my absolute favorite (made-up) hashtags (including: #CrnoBeliJellyBelly and #TasteTheBean, in homage to a fictitious sponsorship by Jelly Belly; and #NoPyroNoPartyzan, which needs no explanation).
I genuinely can't wait.
Let's take a quick look at Partizan. More details will follow tomorrow, after I've had time to truly assess the squad and start progressing forward.
---
December 2031.
Meant to include mention this earlier, but got distracted by the Partizan job opening.
The Champions League Group Stage was relatively predictable, although I did not expect Liverpool and Wolves to go out so early.
---
February 2032.
Welcome to Nicolaj, Serbia.
What a competitive debut. Against our eternal rivals, no less.
On Valentine's Day, for Stana, of course.
#TasteTheBean #NoPyroNoPartyzan
---
March 2032.
In hindsight, I wish we would have saved some of those goals against Crvena zvezda for another day…
Our rampant form continued right up until we traveled to league-leaders Čukarički…who promptly FM'd us. Our 2nd XI also sh*t the bed away to Bačka Topola, having rotated the 1st XI for a rest after their epic win in Italy.
Sure, it meant that we progressed in the Europa Conference League (which I still love beyond words), but it meant that we approach the end of the Preliminary Phase sitting 4th, 14 points off the top and 7 behind our eternal rivals. With only 9 matches to play, if we're being realistic, 3rd is likely as high as we'll finish.
---
April 2032.
Challenge: Describe the Europa Conference League Quarterfinal first leg in Belgium, using only quotes from Top Gun.
Nastasijevic: Where did he go?!
Slavkovic: Where did whoooo gooo?!
Suffice to say, everything that could go wrong, did.
---
April 2032.
Just a few quick updates here, before we hit the stretch run.
We redeemed ourselves somewhat in the 2nd leg against Antonio Mohamed's Gent, but it wasn't enough.
And, Čukarički secure the title with 5 matches to play, their 3rd straight Serbian title and 4th in 6 years. On the one hand, I hate the fact that we have to undermine their emergence as a dominant force. Hopefully they can keep progressing, though, so that they help Serbia as a whole become more of a force on the continent.
Finally, I realize I've been neglecting the Netherlands in terms of updates. It is just really hard to get excited about a bunch of friendlies. The Euros are coming, though…and then World Cup Qualifiers…
To be continued…
If you've stumbled upon this post and are finding yourself a bit confused… Don't worry.  The basic concept behind the Nearly Men save is explained here.  Just need to catch up? Each installment in Nicolaj Bur's story can be accessed through the Nearly Men Archive.
And if you just can't get enough…join us for The Ballad of Toothless Bob, a series that explores the world of Nicolaj Bur, away from the pitch. What is Project Arcturus? What lies beyond the twisted redstone door, deep in the bowels of the Santiago Bernabéu?
---