20th March 2022
Bryan watched the two figures walk from the main building at Milanello towards the training pitches. He called a halt to the drill and instructed the coaches to take the players on a warm-down job round the pitches.
"Boss! Johnny!" called out Bryan! "I'm glad you're here! Let me show you what we have coming into the U-19's! You remember my preview?" Bryan handed them a copy of the preview.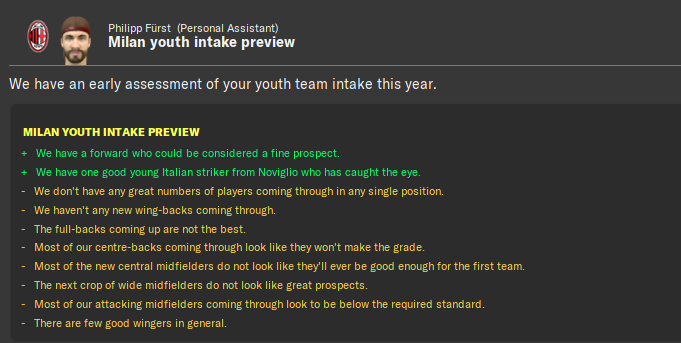 "I remember this" said Johnny, "The Boss wasn't too happy with the resources spent on this." gesturing towards Marcus, who stood there; arms folded, inscrutable. "Agreed. Here, this is my report for the current intake!" Bryan handed a folder containing, amongst other things, a copy of the report to Johnny and Marcus, who looked at it.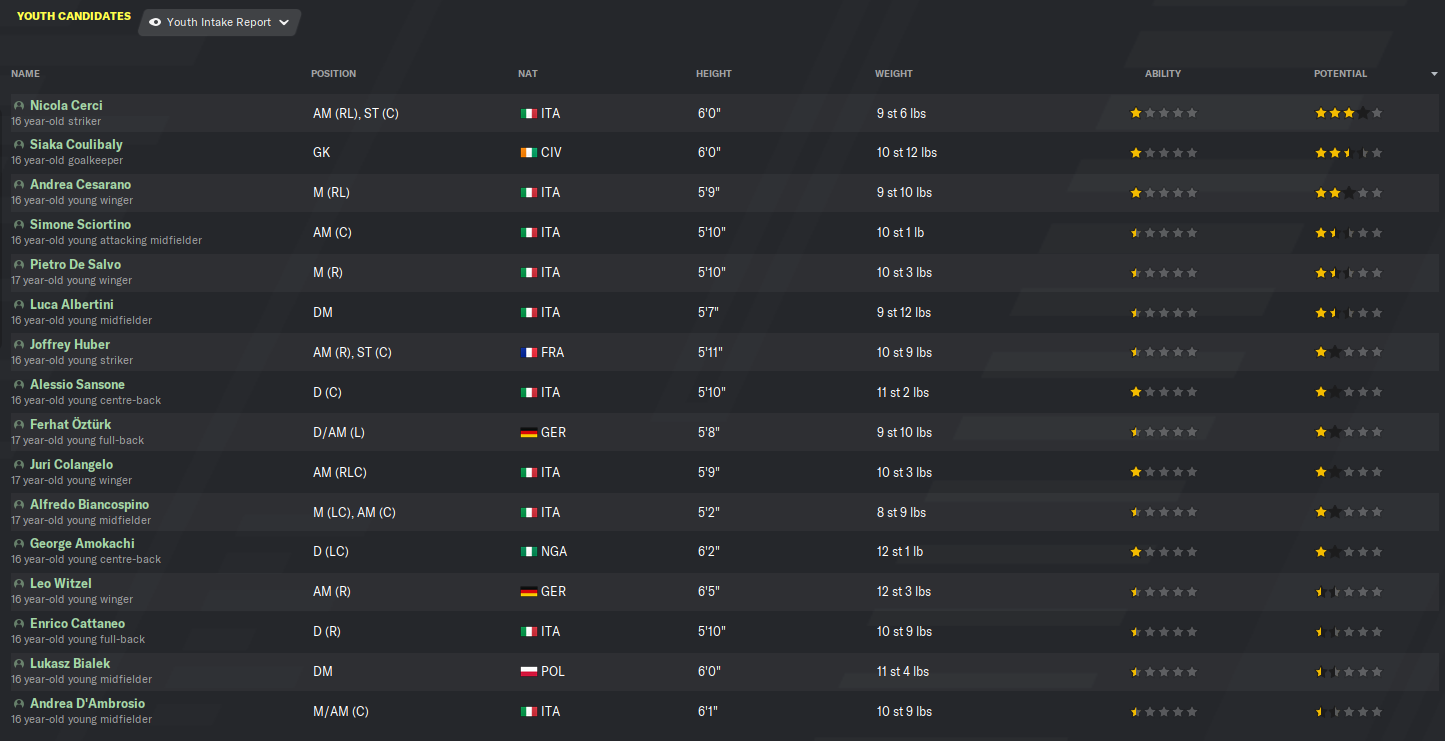 "As you can see, it isn't the perfect intake, but we have the one standout prospect, one good prospect and one borderline in this intake. If you turn to page two, you'll see the first analysis" said Bryan, opening the folder.

"Nicola Cerci, the striker that I was high on in the preview. He's quick. He can dribble. He's brave and determined. He'll be the kind of striker we'll need going forward. I also think his development will be of our highest priority. I can see him making a cup debut in a season or two, if he continues his development in this fashion." Marcus nodded at Bryan's work, detailed and yes, Nicola definitely had potential.
"Now let's move on to page 3" Bryan turned the page, as Marcus and Johnny followed suit.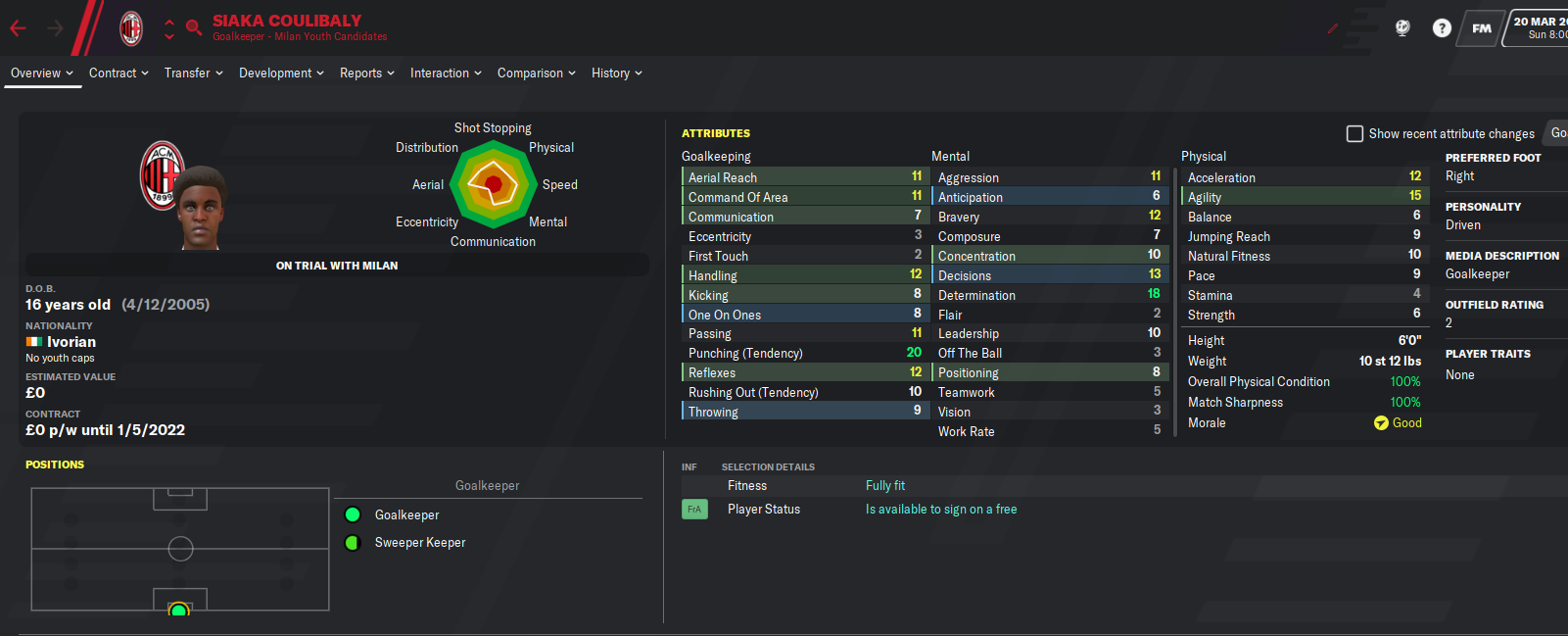 "Siaka Coulibaly, a young goalkeeper with some room to grow. He'll have to fight with the other youth goalies to get game time and to pick up that third-choice role. I'm less convinced of his potential than some, but he could be good" Marcus' mouth twitched in a wry smirk. Bryan was right, this guy was good to start with, but who knows how he develops going forward.
"Final page now, last prospect." said Bryan, turning the page.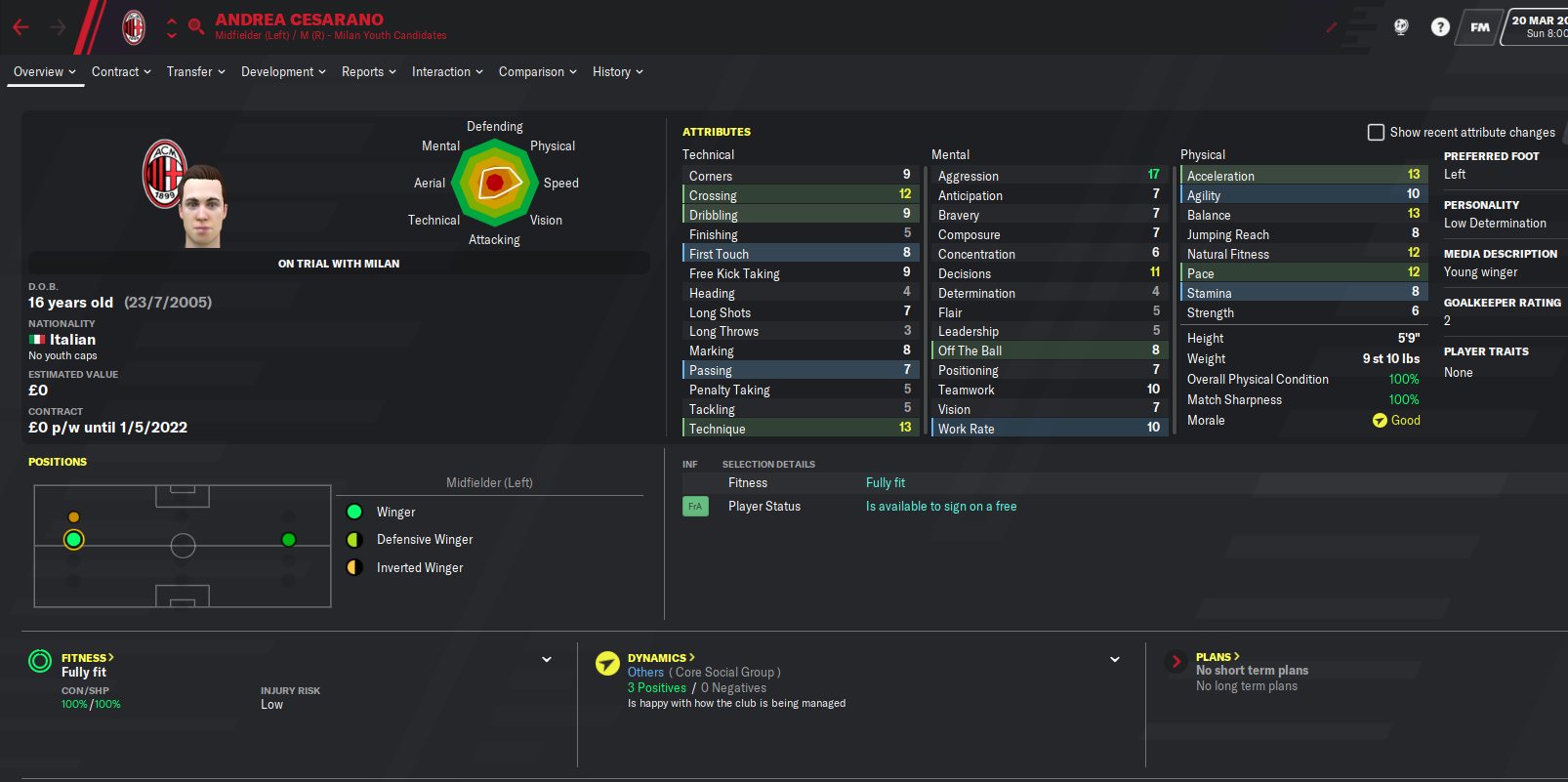 "Andrea Cesarano, a wide midfielder that can play both sides. To be honest, we're reaching a little with this prospect, but I think he could be a decent wing back/full back if we re-train him early enough, get his tackling up… And that's it, the rest are for the my development team to try and nurse through." said Bryan, closing the folder with a snap. "Good to see you, boss. Johnny. See you soon"
Bryan turned to the players and staff who had just arrived from the warm-down run and began to direct them to their warm-down stations. Marcus and Johnny looked at each other and turned round to walk back to the office. *PING* Marcus' phone buzzed with a notification. He looked at it. It was a tweet from his youth team account.
Marcus smiled. They worked fast.