World Cup 2034 Open Thread
---
Netherlands Squad Review; Tournament Preview.
I've been waiting for this moment for a while now. We've got a strong squad, a favorable Group draw…now we just need to put it all together on the pitch.
As you will see below, we have a mix of seasoned, experienced players (who were with us at Euro 2032) and promising youth. If we can't secure the title this year, we will have an extremely strong group of players capable of mounting a challenge in 2038.
Before we dive into a squad review, just a quick word of caution: I'm going to keep it brief. I'm dying to get going with the tournament.
And, one quick reminder: we're playing the shadowganche tactics used at Panathinaikos, Gladbach and Partizan, developed as a collaboration with Guido at strikerless and detailed here: The Kansas City Shuffle – Rise of the Shadowganche.
Goalkeepers
A solid group in goal, with PSG's Pijnenburg in the 1st XI. His backups are Rafael and Bos. Pijnenburg is another level, in my view. Bos will rival him for 2038 if we don't get the job done this year.
Defenders
The 1st XI sees Hak as our libero, Mbuyama and Kasanwijro as the ball-playing CBs, and Adenie and Hoekstra as our wingbacks. This is the last hurrah for Mbuyama and Kasanwijro, so they'd better make it count.
We've got solid depth, though, with de Vries and Owel as centerbacks, with Thijssen at libero. De Vries is a question mark for 2038, but Owel and Thijssen will absolutely be in the mix. Our youngest players are also in the position where the Dutch seem to be the thinnest — but, while we may not have depth, we've got young talent in Bank and Theuns at wingback.
Midfielders
The central midfield pairing continues from Euro 2032, with Respen as our Mezzala, with van de Sande as the Carrilero. Their backups are van der Ven and van der Heide, 2 extremely talented youngsters.
Respen is another player who may be in his last World Cup, as he will be 33 in 2038. Fortunately, we have tons of talent in the 2nd XI and national pool as a whole.
Attacking Midfielders
As in the past, we have a ton of talent in the front 3.
Liverpool's Unuvar, Valencia's Visser and Arsenal's Bakker continue to be our starters, each of whom is likely playing in their last World Cup (at least, their last one as an attacking midfielder due to an expected drop-off in pace). Atletico's Bijl and Chelsea's Karabakal could be in the XI on merit, with Bijl in particular having been a massive player for us coming off the bench (even if he, too, has time working against him). Bogers is a brilliant young talent, but not to the point where he's truly challenging Unuvar.
Final Thoughts
We've got a really strong squad. I think we are capable of winning it all, but (as always) we'll need a little luck.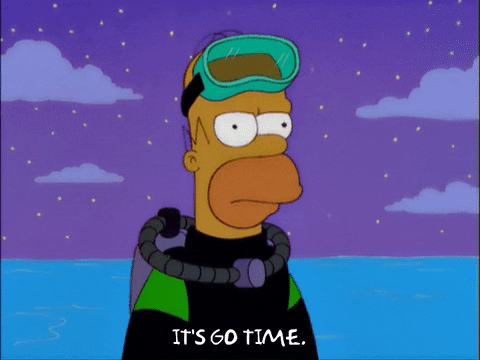 ---
Group Stage; Matchday 1.
Talk about underwhelming. A 2-0 win over Costa Rica but the 2nd half was incredibly poor. We tried to let them back into the match, but fortunately Pijnenburg stepped up and saved the penalty.
We have got to improve or we'll be going home very early.
---
Group Stage; Matchday 2.
Since Australia and Costa Rica drew in their first match, our win over Costa Rica meant we qualified for the knockout rounds.
So I did the only reasonable thing and rotated my squad. Keeping people fresh for as long as possible is key in these tournaments, but this format is crazy (some teams had played 2 matches before we played our first match…).
The 2nd XI were dominant, but needed to be more ruthless in front of goal.
We'll face Ireland in the 2nd Round… I'm strongly considering sticking with the 2nd XI…
---
Group Stage Review.
Altogether, it was a meh Group Stage. This is where things sit, as we head into the knockout rounds:
---
Second Round.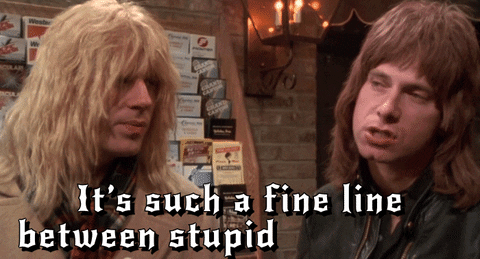 Uhh…so, yeah. Next time I think I have a brilliant idea, could one of you please slap me? Thank you.
We could have very easily been eliminated. We probably should have been.
We beat the Irish.
But only after 30 minutes of extra time and penalties.
Meaning that, instead of resting my 1st XI, I've exhausted half of my squad (with 3 first XI players getting 40+ minutes on the pitch).
We'll face Argentina in the Third Round.
---
Third Round.
I don't think I can take much more of this.
We were the better team and deserved to go through, but…my nerves.
We'll face Thierry Henry's France in the quarterfinals.
---
Quarterfinals.
Utter madness. Respen sees red, only for Adenie to go off injured minutes later…and we go through on a 95th minute goal.
Zlatan is refusing to brush his teeth, comb his hair or wipe, claiming that to do so would "jeopardize the precarious balancing between the Universe and the Zlatan." I'm choosing to ignore him.
We face Paulo Bento's South Korea in the semifinals. The winner will face the winner of Peru–Chile.
Yes, you read that correctly.
---
Semifinals.
We began the match brilliantly — earning (and converting) a 3rd minute penalty, with Visser smashing one home in the 6th minute. There was a lot of football still to be played, though, so we could not let the lads' focus drop. Zlatan made sure of that, prowling the sideline like an angry leopard, no one would stand within 10 feet of him. The South Koreans certainly knew that the match wasn't over, and never stopping pushing.
When Owel fired home in the 68th, we knew.
We would play for the title.
The South Korean's goal did not change anything, and the celebrations when Bogers scored our 4th were immense. An entire nation, lifting the weight of history off of our backs. The lads were so happy, they even gave Zlatan huge hugs.
We have always said that we would need a little luck to reach the promised land…I, for one, was worried that we'd used it all up against the Irish, Argentinean and French. But tonight we put on a command performance. Ruthless when we needed to be, without extending ourselves too far.
Our opponent will be Chemo del Solar's Peru, who FM'd neighbors Chile, 2-nil — a scoreline all the more impressive when you see that Peru missed a penalty.
[
PSA:
I will be playing the final this evening, but
without
a Gary/Jamie live blog. I don't have the time, and have extremely intermittent internet. I'm not waiting until tomorrow night, so…yeah.]
---
Final.
The biggest night of my managerial career. 90 minutes, all to play for.
Truth be told, the match was over in the first 10 minutes. 2 goals with our first two chances — Bijl in the 5th, Mbuyamb in the 7th.
Followed by Hoekstra in the 18th.
Truly, we saved the best for last. Our finest performance of the tournament.
A massive triumph, celebrated by the entire nation.
But we cannot celebrate for long. Our work with the Netherlands is complete.
And Partizan kick off the Super Liga against Crvena zvezda in 6 days' time.
---
Post-Tournament.
What a ride. Needing a shootout to beat Ireland and Argentina, and beating the French with on 95th minute goal with 9 men.
As much as I'd enjoy a clean, easy run through a tournament…winning the World Cup is just one thing. It's the journey that makes it memorable, not the destination.
That being said, our time with the Netherlands is done. Nicolaj Bur has resigned. There may be news on the horizon, though, as there is an international job open that I very, very much want…
We also need to update the tracker to reflect both the Netherlands' success and Peru's newfound eligibility:
If you've stumbled upon this post and are finding yourself a bit confused… Don't worry.  The basic concept behind the Nearly Men save is explained here.  Just need to catch up? Each installment in Nicolaj Bur's story can be accessed through the Nearly Men Archive.
And if you just can't get enough…join us for The Ballad of Toothless Bob, a series that explores the world of Nicolaj Bur, away from the pitch. What is Project Arcturus? What lies beyond the twisted redstone door, deep in the bowels of the Santiago Bernabéu?
---