FK Partizan / Côte d'Ivoire – 2034/35 Open Thread
---
July 2034.
It has often been said, that there is no rest for the wicked.
I don't what I've done, but must have been rather naughty. That, or the transitive property applies to Zlatan's extensive "celebrations" during the Netherlands victory party on the plane back from Japan, and upon our arrival in Amsterdam. Even Jordan Belfort, the Wolf of Wall Street, would have taken a pass at some of the acts of depravity that ensued.
(Mr. Pedersen also said I never paid attention in maths. Well, who's laughing now, Preben?!)
While Zlatan celebrated, Jesse and I had work to do, since he'd been tending to Partizan's pre-season efforts while we were away at the World Cup. Final decisions had to be made about the squad, including tough decisions about personnel to whom we have grown attached.
"You're the one who always told me, Boss, there's no room for sentiment. The players that got us here, will not be the players who get us to where we're going."
He's not wrong. The decisions are made. Vidovic, one of our starters last year, is out, to make room for Vudadinovic. Nastasivjevic will drop to the 2nd XI, with Jeremic taking his spot in the 1st XI. Aga and Greenberg will be sold.
We also cannot ignore the elephant in the room. Les Éléphants, rather.
In the wake of my resignation from the Dutch side, the phone began to ring off the hook. And one side was beyond compare. A dream come true, if we're being honest.
What greater joy could there be, than bringing the World Cup home to Africa?
But we can only think about the future for so long. We've got work to do. First things first, time to get ahold of our African scouts and chat, voice-to-voice, about what prospects they've seen in-country.
Partizan is far from an ideal club, for the purposes of Ivorian youth development, due to the strict limits on foreign players. But we need to think ahead. We need to start building an Ivorian side to play our way.
I honestly could not be more excited. I love managing African sides on FM.
The Ivory Coast has so many promising youth talents…the only problem being noted above — Super Liga rules allow no more than 4 non-EU players in the matchday squad.
We currently have 4 in the 1st team squad: Emmanuel Ibrahim, Razak Godwin, Roar Govasmark and Isaac Ngatchou (a new signing). The first 3 are in the 1st XI. Roar gains Serbian Nationality in 170 days; Godwin, 327 days; and Ibrahim, 394 days.
Ngatchou was going to be in the 2nd XI, but may go out on loan to free up a spot. That will depend on who is available to join us next summer. (Didier Kone is already signed, and will arrive next summer.)
I've got some scouting to do.
But before we do that, let's take a quick look at the current Ivorian side. I genuinely could not be more pleased.
---
August 2034.
In my haste to re-focus on Partizan, I may have made a mistake, putting Zlatan in charge of coordinating our youth recruitment at Partizan with scouting in the Ivory Coast.
I actually thought it might help him, given that he's been rather depressed lately.
Serbian Alex Morgan left him, after videos of this post-World Cup celebration in Amsterdam spread.
But instead of being in the office, traveling to meet with dual-national players based in Europe, etc…he's been filling out medical leave slips.
"Zlatan, this is the third time in less than a week that you've asked for leave to go on a colonoscopy. First of all, that's too much information. Totally unnecessary. Second of all, and I'm trying to put this delicately, but…three colonoscopies in a week? Do think we're stupid?"
"No, Boss. The Zlatan does not think you are the stupid. This is…ehh…you know."
Zlatan shrugs helplessly.
All I can do is shake my head. "That's not good enough. What's going on? We have work to do, and you're off doing urCristiano knows what!? I realize you're down, but enough is enough. Get over her. Get your act together. Do your job."
"Is no problem, the Zlatan hire scouts to do the working. But, Boss, this the talking about the Alex is easy for you to say. 'Get over her, snap your fingers, wag your winkle at the Chairman daughter' and all is the better for the you. The Zlatan is the Zlatan. For the Zlatan is no so simples. The colonoscopy are proven health benefit, and…you should see, Boss. The Zlatan, as you know, is very sensual. The Zlatan craves the human touch, Boss. With no more the Alex…this doctor…he is the very feminine when is putting on the rubber gloves. Very gentle. Thoughtful. Making the Zlatan feel love again, if only for few minutes during examination. But you are right… The Zlatan promises, after today, no more colonoscopy, ok?"
**** my life.
---
August 2034.
Decent enough draw. My goal remains to be playing European football after New Year's.
---
September 2034.
Zlatan looks like he has seen a ghost on the flight home. Jesse just sits in the corner, drinking black-label Serbian Rum straight from the bottle.
What is there to say?
The nation of Didier Drogba? Emile Heskey, more like.
Sure, we're asking them to play an unfamiliar system. And we purposely picked a young, inexperienced squad, brimming with potential. But this is beyond belief.
Zlatan has been reading the Ivorian football blogs and is convinced that a hex has been placed on the team. He's planning a counter-hex for our October fixtures.
I don't know if I should laugh or cry.
We hit the post twice in the opening minutes against Malagascar…and then the wheels just came off. I had to look at our shots analysis to believe it. We broke the unintentional comedy scale in this match.
The existential pain continued a few days later against Cape Verde, again with a shots analysis that is hardly believable.
I literally have no words.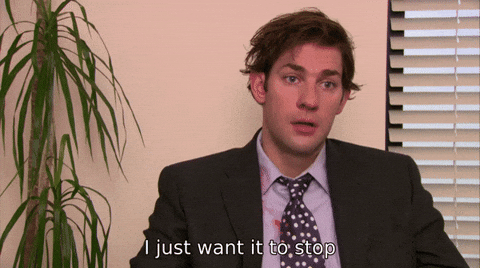 ---
September 2034.
The statistics from the first half tell quite the story. I didn't know what the story was about at the time, but I knew I was enjoying it.
By the end, it was clear. This was a dark comedy, and the laughs on Matchday 1 were all at Lyon's expense.
No wonder #LOLLyon is trending on Twitter. A big win. The stats are amazing:
---
October 2034.
The flight back from Manchester was rather grim. Honestly, though, if you didn't count the number of times we had to pick the ball out of the back of our own net, it was a brilliant night. We matched the defending English champions in every respect…well every respect, except for one.
We had a long flight to Rustenburg to talk, ahead of our friendly against South Africa. Unfortunately, Zlatan spent that time plotting with several players, to determine how to best secure a result. I managed to convince him to not attempt anything too strange, but after another scoreless draw, I can sense that he is getting restless.
We face the Central African Republic next, back in Abidjan. Another friendly. The night before the match, I catch Zlatan and several players leaving the hotel with a bucket full of eggs and large glass jar filled with a yellow-orange liquid. Not a word is spoken. We simply stare at each other, the moments passing slowly. I nod. They nod, and walk towards the service entrance at the back of the hotel. I don't want to know the details. The next day, Orlando Kante, our young prodigy who plies his trade with PSG, scores in the 1st minute. Getafe's Moussa Kore makes it 2 in the 9th minute. The curse is broken. While our defense was shoddy in the 2nd half, I'll take an 8-3 win.
We have 2 qualifying matches left. It is time to stamp our authority on the continent.
---
November 2034.
Stana's father is finally starting to come around. It's about time.
He's got a World Cup-winning manager, with a side that has not lost a domestic match 16 months, a run of 50 matches.
A side that has won 3 from 4 in the Champions League Group Stage, playing incisive, attacking football. We beat Shakhtar 2-1 at home, and 3-1 away. We're through to the knockout rounds of the Europa League…but no one dares talk about progression in the Champions League. Not yet.
Zlatan, for his part, has been storing up glass jars in the basement in anticipation of the international break. I don't want to know. Whatever it is, it worked. 1-nil over Zambia, securing qualification for Tunisia 2035, followed by a comprehensive 3-nil win in Antananarivo . Most surprising of all, Zambia drew away to Cape Verde, meaning that we win our qualifying Group despite having drawn 3 matches.
---
December 2034.
An immense year that we end in style. I'm off to the club's holiday party at a hip new club in the Kosančićev Venac neighborhood – a change from the usual venue, as the Vatican reserved the Itchy Kitty for the first in what it claims will be annual re-enactment of Zlatan mending the Great Schism.
As I meander through Dedinje, my thoughts turn to our accomplishments this year. At Partizan, we've established ourselves as the domestic force in Serbia and an emergent continental force, notwithstanding our extreme youth. Our rise in Europe confirmed by a creditable 4-3 loss in Lyon to a strong French side, and a massive 3-1 win over reigning Premier League champions United in Belgrade, meaning we're through to the knockout rounds. We're no easy meat, something I'm sure that Murat Musaev's City will keep in mind as we prepare for our knockout round tie. These results and a World Cup title have a way of lending you managerial credibility.
So much so that Stana's father called me 'son,' the other day. Although I'm relatively certain that was the black-label Serbian rum talking. But even if so, he's coming around.
She even acknowledged as much this morning, although she was clearly trying to change the subject from my questions about that new tattoo on her lower back. Three interlocking diamonds? I mean, ok…but…why?
I can't see why a simple question about the significance of that symbol touched a nerve, but it clearly did.
We're absolutely rampant in Belgrade. Domestically, we're undefeated in the Super Liga with 57 goals for and only 2 against.
Advancing through the Champions League knockout rounds meets my goal for the year. Getting past City could prove difficult, but you never know. Things really are coming together.
---
January 2035.
St. Sava's Day at the Itchy Kitty, a night one should never miss.
I manage to make my way home thanks to Car-Go, to a darkened house. Stana is gone for a long weekend in Greece "on "business," so I've got the house to myself tonight.
I stop in the entryway, looking at the statues of the woman and bearded man I found over the holidays…what was it? Eight years ago now? Even longer since I've seen her — since Selene disappeared without so much as a goodbye.
In some respects, my time in Athens…with her… In some respects, it feels like it was only yesterday. In others, another lifetime. I can still see her smile, in my mind's eye. Still feel her touch. Hear her laugh. Truly, I miss her in the way one misses an old lover, one you think about occasionally, wondering…what if? What if things had been different, somehow?
I sigh and pick up the statute of the woman, studying its face. Truly, the resemblance to Selene's face is uncanny. I replace the statue with a hint of sadness, picking up its male twin…the visage instantly recognizable, a dead-ringer for the large statue that is still being excavated on the outskirts of Athens. They say it will take decades to fully unveil the statute itself, and the structure they'd found beneath it.
As always, the bearded man feels unnaturally heavy. Warm to the touch.
I put the statue of the bearded man back in its place, recognizing the bittersweet taste of nostalgia in my mouth, and turn towards a framed photograph of Stana and I, taken last summer in Japan, minutes after securing the World Cup title with the Dutch.
I don't know if I've been as happy as I was on that night.
A soft laugh from behind me, followed by a barbed voice, instantly recognizable even after all these years.
"You are changed from when I last saw you. Stronger. Harder."
I spin around to see her standing by the front door. Tall, pale skin…dark hair and eyes, one eyebrow arched as she glances between me and the photograph.
"Selene…?! Where did you come from? How did you get here? I thought…"
Word fail me. She is still the most beautiful woman I've ever seen. Stana, merely pretty beside her.
She frowns.
"I go where I wish to be. You…you have been marked. But no matter. You were mine, and you are mine. Any other is no more than a caretaker whose time will pass. I will lay claim to what is mine, when I choose."
I shake my head slowly, confused. Marked? What does she mean by that?
"Selene," I say gently, fumbling for the words to express the thoughts racing through my head, "we…we had pleasant days together. Days that I'll never forget, but that was the end of it. You left. It took time, but I moved on. I wish you nothing but the best, but…are you staying here in Belgrade? Let's get coffee tomorrow, catch up."
Selene just smiles wryly, a laugh coming from deep within her throat.
"You have been marked. This…place. I had estates here, once. The land has changed so much that nothing is as it was."
She trails off, those dark eyes looking right through me.
I can feel my pulse quickening. This is wrong. I know it. It has to end. As much as it hurts to see her, this cannot happen.
"I can't… Selene, you shouldn't be here. This isn't right… This… This can't…"
Another deep laugh.
"Selene is only a name I use sometimes."
My throat is dry. I cannot find the words…all the heartache over the years…I know in my heart that if she asked, I'd forgive her.
But she doesn't ask.
"Another time, Nico. Just know that I am always with you. And… when the time comes, I will claim what is mine."
She slips out the door with a knowing look, neither waiting nor asking for a response.
And like that, she is gone. Again.
---
February 2035.
Well, that wasn't good enough
Granted, City only had one real chance (which they buried) after we foolishly lost possession in the build-up.
But we couldn't progress into the final third to save our souls.
We will need to be much better on the return leg.
---
March 2035.
Not an altogether unexpected result in Manchester. That doesn't mean I'm not frustrated, though. We never got out of first gear. 2-nil, and we're on our way home.
The Super Liga title is all but won. Our goal difference tells the story – +66, with only 5 goals against after 27 matches, many of which have been played by our 2nd XI. The Kup Srbije still up for grabs, but the reality is that this squad has to start emphasizing the Champions League.
We're 2 years away from truly challenging, by my assessment.
The big next post will be the season review, as we look toward the 2035 Cup of Nations and the 2035/36 Champions League campaign.
To be continued…
If you've stumbled upon this post and are finding yourself a bit confused… Don't worry.  The basic concept behind the Nearly Men save is explained here.  Just need to catch up? Each installment in Nicolaj Bur's story can be accessed through the Nearly Men Archive.
And if you just can't get enough…join us for The Ballad of Toothless Bob, a series that explores the world of Nicolaj Bur, away from the pitch. What is Project Arcturus? What lies beyond the twisted redstone door, deep in the bowels of the Santiago Bernabéu?
---