While Seattle Red was away on vacation recently, Guido forwarded a brillant Voetbal International article detailing Julian Nagelsmann's haaienbek ("sharkmouth" or, more literally, "sharkbeak") principles at RB Leipzig.
Seattle Red devoured the article and, feeling the sparks of inspiration, got stuck into some additional analysis courtesy of the always-brilliant Tifo Football and Total Football Analysis.
One thing led to another, and both Seattle Red and Guido began working to implement Nagelsmann's "sharkmouth" principles within a strikerless system.
Yes, you read that correctly. We've got two separate tactics for you.
Before we dive in, let's be clear about a few things.
Even though Nagelsmann is German, we use the Dutch term haaienbek in this post for several reasons. We're not aware of a comparable German term being used to define his "system." Seattle Red's in-game manager is also of Danish/Dutch descent, so using the Dutch term to identify his in-game tactical setup also makes sense.
More importantly, the word is distinctive and brilliant on multiple levels. Haaienbek. Say it to yourself. Savor it.
Now, whisper it into your significant other's ear, and watch how they react. Exactly.
We are also going to assume that everyone has a passing familiarity with Nagelsmann's background and reputation. (If not, check out this background piece from the Guardian, and another (more recent) put out by the Bundesliga's PR shop.)
It is not our intention to provide an authoritative, detailed of Nagelmann's tactics at Hoffenheim and Leipzig. If that is what you're looking for, we'd suggest these articles/videos as starting points, in no particular order:
---
"When he comes at ya, doesn't seem to be living… until he bites ya, and those black eyes roll over white and then… then you hear that terrible high-pitched screaming…"
---
Nagelsmann's haaienbek system is characterized by three fundamental principles:
Utilization of a 4222 or 532/5122 formation, spearheaded by a boxed front 4;
Prioritization of verticality in possession; and
Hyper-aggressive pressing when out of possession, focused on forcing the opposition wide in the early stages of their build-up.
Let's look at some of the nuances of these principles.
---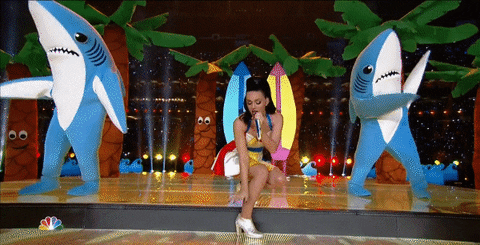 ---
Tactical Principles, Part I — Nagelsmann's "Magic Box"
Although Nagelsmann will adjust his team shape to address the strengths and weaknesses of his opponent, he will most typically set up his XI in one of two formations — a 4222 or a 532/5122.
The difference between the two formations being whether Nagelsman deploys 2 centerbacks and 2 defensive midfielders, or 3 centerbacks with 1 defensive midfielder. (At Leipzig, the 2/2 approach appears more common, and matches the shape of the 4222 utilized by Ralf Rangnick. With Hoffenheim, however, Nagelsmann typically utilized the 3/1 setup, resulting in the 532/5122 shape.)
The distinctive hallmark of Nagelsmann's systems, however, is the utilization of a "box" front 4 — two number 10s supported by 2 central midfielders, a setup that has echoes of the 1982 Brazilian "magic box" formation.
The boxed front 4 is what gives the formation its distinctive haaienbek moniker — as the central midfielders have license to drift wide and are expected to attack the half-spaces, creating an attacking shape that resembles the gaping maw of a shark:
---
Tactical Principles, Part II — Verticality In Possession
When in possession, each player has one primary responsibility — move the ball forward.
Nagelsmann's sides will not cycle possession from side-to-side, passing between the centerbacks, patiently waiting for some weakness to appear.
Rather, Nagelsmann prioritizes verticality, with players working to create space and passing lanes in the defensive block/press through: (1) their initial positioning; and (2) off the ball movement.
When building from the back, this is primarily accomplished through the advanced positioning of the wingbacks and utilization of a double pivot.
In terms of positioning, the centerbacks split wide to provide initial passing options, while the wingbacks immediately push high and wide. The initial positioning of the wingbacks means that the opposition is tasked with either: (1) defending the full width of the pitch, which opens up space in central areas; or (2) leaving the fullbacks uncovered, which means they can serve as an outlet to break a defensive block or press.
Centrally, Nagelsmann then utilizes a double pivot. In the 4222, the double pivot is comprised of the 2 defensive midfielders. In a 532, the central centerback will step into the defensive midfield strata, to form the double pivot with a lone defensive midfielder (as demonstrated in the Tifo video embedded above).
The purpose of the double pivot is to provide a creative, centralized means of moving the ball forward with purpose. By design, the players in the double pivot will not take up positions in the same horizontal line. Instead, the ball-side player will sit deeper and provide an immediate passing option for the player in possession. The second, far-side player will sit higher, providing a forward passing option for the ball-side player when he receives a pass.
Nagelsmann's central midfielders are also expected to drop deep to provide vertical passing outlets, as you can see in the screenshot above. (The two 10s also serve as vertical passing outlets, if necessary.)
Again, the key is verticality. This is not tiki-taka, in the pejorative sense of the term. Nor is it Guardiola's positional play, although there are clear similarities (and Nagelsmann has identified Guardiola as a role model).
Having built out of the back, verticality remains the defining principle in the attacking phase as Nagelmann's sides look to approach/enter the final third:
The wingbacks continue to push high, often joining the most advanced attacking strata, to provide wide passing options and stretch the defense;
The central midfielders drift wide and move forward, looking to attack the half spaces;
The boxed front 4 (the central midfielders and two 10s) work as a unit to overload the central areas of the pitch and unlock the defense with fluid movement and passing combinations (e.g., 1-2s, shadow runs, and/or third-man-running principles) to create and exploit space; and
The players comprising the double pivot shield the defensive line and provide structure, while also supporting the team's attacking movements.
(It should also be noted that Nagelsmann has typically tasked one of his 10s with roaming beyond the spatial confines of a typical '10' in possession, while nevertheless remaining centrally-located.)
Ultimately, the shape of the squad in the attacking phase could be characterized as a 334, 316 or 226.
However, one should not confuse Nagelsmann's prioritization of verticality for direct, smashmouth football in the final third. Rather, there is an expectation that the side will be patient and deliberate when the situation calls for it.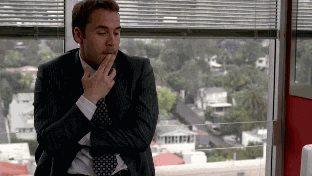 ---
Tactical Principles, Part III — The Haaienbekpress, Because Gegenpress Isn't Hipster Enough
We can hear you from here. "Aggressive, German pressing, yeah? So, gegenpressing. Got it. Say no more."
Yes…and, no. Not quite.
Certainly, Nagelsmann sets up his side to aggressively press their opponents, utilizing: (1) aggressive counter-pressing in the moments after losing possession; and (2) an extremely aggressive high press and defensive line when out of possession.
What distinguishes the haaienbek system from a bog-standard gegenpress is (again) the shape of the midfield and attackers — the box created by the front 4 — and how that shape is utilized when pressing.
Consider Jurgen Klopp's Liverpool — one of the sides most closely associated with gegenpress in the current game, if not "the" side who define gegenpress as that term is used (and misused) today — a side which typically employs a 433 or 4231 formation, and thus uses wide midfielders/attackers to press high in the wide areas, supported by a fullback who supports the press from a more conservative, defensive position.
In contrast, Nagelsmann presses aggressively with his boxed front 4, supplemented by his aggressive wingbacks, anchored by his defensive midfielder(s), in order to congest the central areas of the pitch and force the opposition to play out wide. When they do, the ball-side wingback engages with the central players shifting to "trap" the opposition against the touchline (using the line as an "extra man"), aggressively blocking off passing lanes and man-marking possible passing options, in order to force the opposition to play a long, low percentage pass forward under heavy pressure.
You may have spotted the problem. This approach requires that Nagelsmann's wingbacks not only participate in the press, but do so in extremely advanced positions, leaving space behind the ball-side wingback who has engaged the opposition — space that could be exploited.
To address this weakness, Nagelsmann employs a defensive pendulum. Quite simply, as the opposition swings the ball to one flank in response to the congestion in the center of the pitch: (1) the ball-side wingback and centralized midfielders and attackers remain compact and move to "trap" the opposition along the touchline, as described above; while (2) the "free" wingback on the far side tucks into the back line which then shifts as a whole to cover the space behind the ball-side wingback.
---
Implementing Nagelsmann's "Sharkmouth" Principles In FM 20
Again, the above is simply a summation of several key principles which define Nagelsmann's haaienbek principles.
The obvious question being…how do we implement those principles in FM 20, in a strikerless system?
Well, we've got two tactics for you — Seattle Red's PM Haaienbek, and Guido's Svalinn.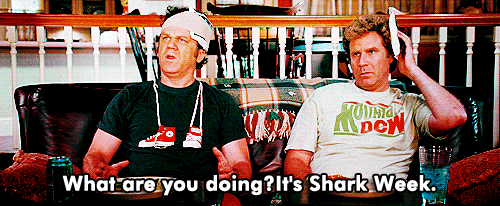 Seattle Red's PM Haaienbek – Just When You Thought It Was Safe To Go Back In The Water
PM Haaienbek, aka "Grapefruit Sharkmouth," was developed, tweaked and tested in-game with Partizan in Seattle Red's "Nearly Men" save, for more than a season.
(Note: the naming conventions derive from Seattle Red's FM 17 save, where legendary manager Hakan Telleus' obsession with grapefruit led to the implementation of a libero system.)
Most of it seems obvious in hindsight, but let's dig into the thought behind the tactical setup.
PM Haaienbek – Observations Regarding Team Shape, And Player Roles/Duties
You will note that Seattle Red chose the 532/5122 shape. This was for several reasons.
Primarily, the limitations of the ME prevent us from implement a true defensive pendulum. However, deploying three centerbacks provides much needed cover for the aggressive pressing of our WBs. It also lets us employ a libero on an attack duty, which is used to create a dynamic, aggressive double pivot (more on that in a minute).
The libero is flanked by 2 ball-playing defenders with a cover duty. These roles/duties ensures verticality, while protecting against long balls over the top (without sacrificing our high line in a meaningful fashion), since aggressive counterpressing is a key element of Nagelsmann's system.
The wingbacks are on a support duty, because increasing their mentality (or using CWBs) sacrificed defensive stability without noticeably improving our attack. This seems to be the right balance for implementing the haaienbek system, in this ME.
For the defensive midfielder, Seattle Red tinkered with several roles but ultimately settled on a roaming playmaker. He wanted someone located centrally, not shunted off to the side (which ruled out a segundo volante). He also wanted someone who could not only provide us with defensive cover, but also provide a dynamic, incisive edge to the side during our initial build-up and attack, someone who would compliment the libero without getting in his way.
A deep-lying playmaker seemed like a decent fit, but the pre-set "hold position" instruction meant that he and the libero would typically on the same vertical axis. That allowed for a vertical passing option, but did not provide the dynamic combination we want, much less the dynamic, incisive presence we want from this position in the final third.
Wynter suggested that Seattle Red use a roaming playmaker instead…which, in hindsight seems obvious. In direct contrast to a DLP, the roaming playmaker is specifically instructed to … uhh, how shall we put this … "roam" from his position while in possession, meaning that he and the libero do not step on each other's toes.
Instead, the roaming playmaker and libero operate on different horizontal/vertical axes, working together to form a dynamic, attack-minded force, both: (1) as the double pivot when we build from the back; and (2) at the base of the midfield while in the final third.
Mezzalas on an attack duty are the ideal central midfielders, given their default settings. They provide a vertical passing outlet when building from the back (often dropping deeper than one would initially expect), and drift wide in possession, looking to aggressively attack the half-spaces. Absolutely ideal.
The shadow strikers are also obvious, in that we need these two players to be incisive, attack-minded players. Seattle Red tinkered with different roles, but none provided the incisiveness we are looking for. We've ticked the "shoot less often" instruction for both, however, to ensure that they are deliberate in the final third, when the situation calls for it. To mimic Nagelsmann's use of one 10 being more dynamic, we have also instructed the left shadow striker to "roam from position."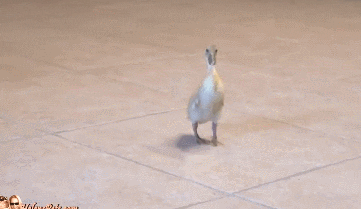 PM Haaienbek – Observations Regarding Team Instructions
In terms of the team instructions, we've utilized "slightly more direct" passing with a "higher" tempo in an attacking mentality.
Why not "more direct" or "much higher" tempo? Because neither translate in the ME. While we want to be direct and incisive, verticality for the sake of verticality is not what we're looking for.
Instead, this approach (combined with the player roles/duties) ensures that we prioritize verticality without sacrificing dynamic off-the-ball movement and passing combinations in the final third. (This is also why we have the team instruction "work ball into box" ticked, and why the shadow strikers are instructed to shoot less.) Aggressive, high-tempo football is the goal, provided that we can also be patient and deliberate when working to break down a determined, compact low block. This approach also means that players will look to our wingbacks as an alternative to pure verticality, while the front 4 move between the lines to find space, and open up passing lanes.
Increasing the mentality, tempo and/or passing directness to "match" a superficial (albeit fair) description of Nagelsmann's turbo-charged haaienbek system would not produce the football we want to emulate in this ME. It is as simple as that.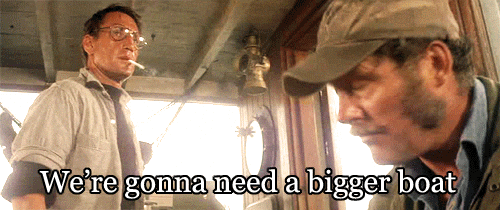 A word about the line of engagement and defensive line: to remain consistent with Nagelsmann's haaienbek principles, we built this tactic with a "much higher" line of engagement and "higher" defensive line, as the default. If you find that long balls over the top are a problem, you could drop the line of engagement to "higher," with a "standard" defensive line — this should provide additional stability, without sacrificing the effectiveness of the tactic.
You could also instruct your team to "regroup" instead of counterpress, as suggested by Guido in his Sorting Out Those Killer Long Balls post. The attacking mentality and advanced positioning of the maw-players will still result in lots of pressure on the ball, without defensive players stepping into midfield and getting caught out of position by a ball booted forward haphazardly by a panicked defender, yet landing into the path of a forward with the kind of laser-guided accuracy that would make your average quarter-back jealous.
[Note: at the time of writing, SI has also released a 'public beta' update to the ME that includes "improved defensive tracking from long balls."]
You'll also note that, for all of the aggression in our haaienbekpress we are using the team instruction "stay on feet."
Why? This is, of course, how Seattle Red prefers to set up his tactics. More importantly for our purposes in setting up this tactic, it how Nagelsmann wants his teams to play:
"There are too many unknown quantities in tackles. The ball can fall here, fall there, take a bounce, go out for a throw-in or end up at an opposition player's feet. The referee can give a free-kick to us or to our opponent. Nah, I am not too keen on tackles. I much prefer us to win the ball by pressuring the opponent into a mistake, that we cut off his angles so that he makes a mistake when he tries to find a team-mate with a difficult pass. And then, when we get the ball, we need to be quick in order to be able to create a chance and then it's better and the player is fresher when he hasn't had to make five tackles before starting an attack."
-Julian Nagelsmann
-Michael Scott
---
"This shark, swallow you whole. Little shakin', little tenderizin', an' down you go."
---
What you are all wondering is…what do we actually see, in-game? Does PM Haaienbek actually produce results? Absolutely.
Seattle Red developed this tactic during Partizan's 2033/34 campaign, with tweaks continuing on into 2034/35. The tactic wasn't necessarily a good fit for Partizan during the testing phase, as the attack had been built to play the shadowganche system developed by Seattle Red and Guido. Partizan was also extremely young and inexperienced — the average age of the 22-man first team squad was just 19.55.
Nevertheless, the implementation of PM Haaienbek saw a dramatic improvement in performances, securing Partizan's Super Liga title defense with 33 wins, 3 draws and 1 loss (+89 GD), while also propelling the Serbians to the Europa League semifinals.
More than that, the football was exactly what we wanted to see. In particular, the passing combinations and average positions (with the ball) from a match early in the development process — a 4-nil annihilation of Rad by Partizan's 2nd XI — confirmed we were on the right track:
Screenshots from several exemplary matches further demonstrate the successful implementation of Nagelsmann's haaienbek principles, even with a young, undeveloped squad.
(Notably, these matches were simply the next matches on Seattle Red's fixture list during the writing process. These were not handpicked to emphasize the "best" possible performances. There were also no tactical adjustments made during these matches, which would undoubtedly improve performance. We simply played the default tactic for all 90 minutes.)
---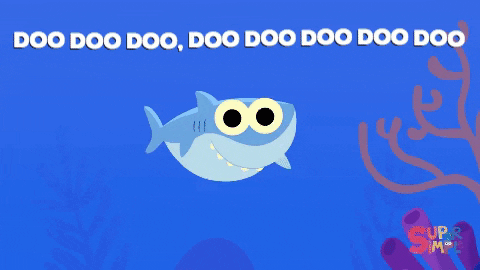 ---
Guido's Svalinn – "Sharkmouth" of the Gods
The Nagelsmann principles were based on either a 5-3-2 styled formation or a 4-2-2-2 formation. Seattle Red opted for the former approach, Guido opted for the latter. South Korea's Incheon United served as the testing platform for this strikerless abomination.
There are some differences as to the interpretations of the haaienbek in comparison to Seattle Red's work. Guido focusses play through the double pivot in the middle and has the wide men cut inside while hitting long balls over the top as they do. We have all seen how much the current Match Engine loves shit like that, so fighting fire with fire seemed like a fair idea. The wide men cutting inside also generates the box-shape we want to see.
Guido has also instructed his team to "regroup" instead of counterpress, as detailed in his Sorting Out Those Killer Long Balls post. The attacking mentality and advanced positioning of the maw-players will still result in lots of pressure on the ball, without the defect of defensive players stepping into midfield and getting caught out of position. It's not pretty, it's not perfect but it works.
In terms of performances, Guido has been alternating between tactics, based on the players who were fit and the opposition he faced. He won the Asian Champions League seven years in a row, so there is a fair chance that Dutch loon knows what he's doing. Sort of.
During an average game, you get to see exactly what we intended. Fast-paced and vertical football. The shark maw. Aggressive pressing. Not a lot of stupid long balls over the top of our own defence. We're onto a winner!
---
"Beyond their immaculate design, the reason sharks rule the ocean is their complete indifference to everything except feeding, procreation, and defending their territory. The shark does not love. It feels no empathy. It trusts nothing. It lives in perfect harmony with its environment because it has no aspirations or desires. And no pity. A shark feels no sorrow, no remorse, hopes for nothing, dreams of nothing, has no illusions about itself or anything beyond itself."
― Rick Yancey, The Last Star
---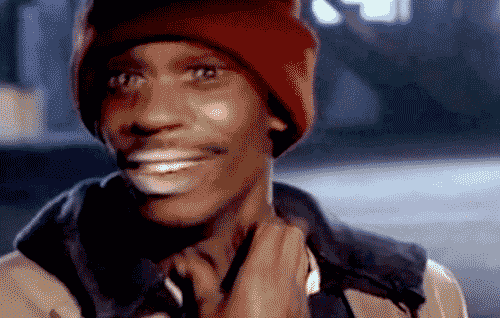 Y'all got any of them … uhh … strikerless tactics?!
Seattle Red is currently utilizing PM Haaienbek at both Partizan and the Ivory Coast in his Nearly Men save, if you want to follow along. If you'd rather join the party, you can download the tactic here: PM Haaienbek (Google Drive).
Guido is using a set of tactics called Mythology. Svalinn is just one of them, Gungnir, Mjölnir and Valkyrie are the others. You can get Svalinn here, whereas you can find the Gungnir tactic here.
[
Addendum
: Seattle Red has also devised new interpretations of Nagelsmann's "sharkmouth" principles, the first of which was named
PM Haaienhamer
and is detailed here:
Those Who Do Not Move, Do Not Notice Their Chains
. It takes PM Haaienbek, and twists the dial up to 11 on most recent match engine. More recently, Seattle Red has been using revised versions of the tactic, dubbed
PM Haaienmes
and
PM Haaienkanon
(the latter employing 2 strikers), both of which are discussed towards the end of the
Those Who Do Not Move, Do Not Notice Their Chains
post.]