Mid-navigating the depths and horrors of Christmas, I was talking to Seattle Red and debating tactics. A routine event where struggles or successes are documented, suggestions made, suggestions taken on or ignored. In one of these conversations I finally decided to do what Seattle Red had said and write up several tactics for the site. These will be released once a week where willing readers can analyse them and maybe adopt them if they are so inclined.
Today we're covering Raumpress. The one that first got Seattle Red's interest. Used across the last three FM's over the duration of my obsession with Slavia Sofia and Bulgarian Football. It's survived several match engines and versions and continues to work very, very well if I will say so myself.
Let's Get Started.
Principles
I had three things in mind when I created Raumpress.
High Pressing
Attacking Play
Exploring new player roles and duties
It was the beginning of my journey with asymmetric formations but that wasn't a priority. When it was made, I wanted to use the new player roles in Raumdeuter, Regista, Mezzala and Complete Wing Back. I wanted to jam them all into one formation and see what they did because above all, I'm not a very patient person and numerous games and numerous tactics to test one at a time seemed… Boring. At this time I'd also never really strayed from a 4-3-3 or a 4-2-3-1 and the game had begun to get a bit stale.
So I wanted to try four roles, all four roles were very, very attacking. To do that, I needed to find a balance somewhere.
Achieving Balance
The glorious thing about the Complete Wing Back role, is you don't need a winger. Combined with the Mezzala that naturally pushes wider to make runs, you're left with two players bombing the flank regardless. Moving the winger from the formation then gives us another player to place somewhere on the pitch.
It's at this point I'll show you the formation, and elaborate from there:
I didn't need a right winger. That left two options. I could either remove the winger completely, or I could play an inverted player/Raumdeuter and have them cutting inside. I already have a Raumdeuter on the left, two could be fun, but above all if we're going to be incredibly attacking… We need BALANCE. In comes the BWM and our midfield has solid steel to synergise with attacking flair. What you also have to realise as well, is that we haven't completely abandoned the right side of midfield anyways.
As I said before, the Mezzala naturally arcs out to the right wing. He won't be an out and out winger, but he creates an option, which alongside a rampaging right back and a Central Playmaker results in quick transitions and movement off the ball.
As you can see in the gif above, the right back slots into the winger role, meanwhile the Mezzala moving right has created a triangle with the AMC and other Central Midfielder. All that's left is for the team to give our wing back the space needed. Queue the triangle between the midfield three that drags the opposition midfield further up field and gives us an easy through ball to unlock the right flank.
This allows us to maintain an attacking approach that uses all three sides of the midfield, and if anything further caters to the Left and Right flanks than through the centre. The fact that we can also create play on the right side of the field unlocks the Raumdeuter, who as a result can find space as the opposition moves to the opposite side of the pitch.
Defence
The BWM and Regista are key to our defence in the midfield. The BWM wins the ball, naturally important. The Regista on the hand is usually never a defensive threat, but when we move him to the right side of midfield he has presence can compensate for the rampaging Right Back.
This image comes from a save with Levante, using the same formation. In defence Number 24, the Regista drops even deeper than our BWM. The system when we don't have the ball essentially becomes a compact 4-2-3-1. It's slightly slanted as the Mezzala drops further back than our other attackers, but that also aids in making sure our right side despite all it's attacking and free-flowing movement is if anything stronger defensively than our seemingly more 'balanced' left.
Attack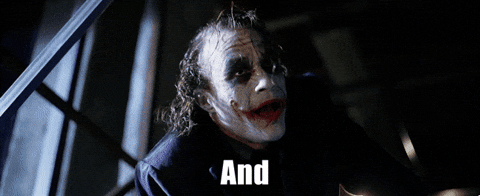 Again borrowing from Levante but this is our positioning with the ball in attack. The Regista and BWM push forward slightly, but it's the backs charging forward which give it it's dynamism. We go from a 4-5-1 to a 2-2-4-2 even, the key aspect in our transition with and without the ball lies in the speed that we go from defence, to offence.
It's a rapid highlight but the speed was necessary to full highlight our movement.
Kristian is our Raumdeuter. Now countering, our entire team floods the opposition half within seconds. While you're probably most focused on Kristian, look at our LB. He quasi-takes Kristian's role as a Raumdeuter, drifting into the opposition box and taking full advantage of the bodies in the centre to create another attacking option which our Regista gleefully uses in the very last frames of the highlight.
It's gifs like the one above that highlight Raumpress's lethality. Essentially, it's about quick transitions. It's most effective with high quality wing backs who can form their own offensive threat, allowing our Raumdeuter the space to get into the right positions and shine. It drags opposition players to one side of the field with width, and punishes that dragging with OTB movement. And if the opposition stays central, then it'll be punished by the very width it has given us.
Is it Effective?
As I said in the opening, I think it works very well. If it had one weakness, it would be that it relies upon strong dynamics to really shine through so my personal approach is to put it into the Tactics slot day one. It can still work in a disjointed squad and I have used it in relegation scenarios before, but I prefer having a 6-8 solid weeks to build it up.
So this is the second season I've done with Slavia. We didn't win, but Slavia starts out as a solid mid-table team so competing with Ludogorets and CSKA already is actually very good (Let's ignore Cherno also doing it). If we're going to focus on anything then we should focus on it being an offensive tactic.
We finished with the 2nd most goals, and the most chances created.
In fact, we created an absolute **** ton of chances and should have scored more.
We also crossed more than anyone. The offensive threat from the wings with our right and left backs combined for 20 assists across three players. Our Advanced Playmaker was arguably the only more effective creator, nabbing 14 assists by themselves over the course of the year.
Conclusion
Raumpress creates attacking threats all over the park. At the same time it's held together by a tight, compact defensive formation. It's tilted towards those players who enjoy wild, attacking play. Which for me as a manager is my personal preference. Watching a brick wall is satisfying, but Raumpress is exciting. Or, as exciting as highlights can be anyways.
I personally plug and play it. But that's also because I've refined it over the last three years to the point I'm comfortable playing it anywhere. Bulgaria, Australia, Italy and Spain for example are leagues I usually end up in and it's always a go to. I'm sure others can and will customise it as they see fit, but this article is largely an example to not be afraid to play around with the ME with wild, wonky formations.
For a discussion of real-world implementation of asymmetric tactics, you can also check this article from the always-informative Football Bloody Hell.
And if you want to give it a run yourself…
Link to the Formation below:
Disclaimer: I don't use any personal instructions, most game shouts are just 'Be Creative' and as for training it bores me to tears so I leave that to the Assistant. Only training I personally touch is Individual Roles to make sure the right players are learning the right roles. As seen above, it isn't an "instant win" tactic. I wouldn't even know how to break FM20 and I love its Match Engine so wouldn't have a reason too.
Thanks for Reading!