FK Partizan / Ivory Coast – 2037/38 Season Review
It's hard to believe that this chapter is coming to a close.
We've built something here. Something that should last.
For a time, it felt like we had built more than a football club. A life. But that life has been ripped away.
For my part, I'm ready for a clean break.
South Africa for the World Cup. Then, we'll see where the winds take us. There are already offers in hand, but they aren't the right "fit" for our footballing philosophy and goals, and wouldn't serve to supplement the development of Ivorian youth, either.
For now, I just want to get as far away from Belgrade as possible.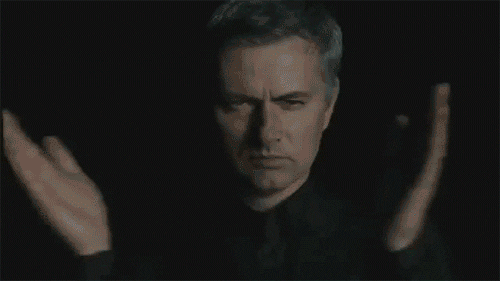 After last year's final, I knew we were capable of making a run this year. The tactical tweaks worked a treat, even if the youthful nature of our 2nd XI meant that we were dropping points domestically. Of course, we were also facing teams who would stack 10-11 men behind the ball and play for a scoreless draw.
In the Champions League, that's where our quality and tactical nous showed. Let's be clear, the new tactic, codenamed PM Haaientand isn't perfect. But we ran through the knockout rounds, utterly dominant with a relatively young squad — our oldest player is 25, with only two 24 year-olds.
The tactic itself is part of a collaboration with Guido Merry and Gareth Clarke, and will be detailed in a forthcoming post on strikerless. Watch this space.
For now, though, it is time to move on. Nicolaj has resigned from Partizan, and is en route to South Africa for the World Cup.
Goals for 2038/39: Make a run at the World Cup with the Ivory Coast. Wait for the "right" club job — meaning, a club that can serve as a developmental base for the Ivorians.
European Review
As documented in the 2037/38 Open Thread and live-blogged final, Partizan beat Sandro Schwarz's Atletico, 2-1. Mission accomplished for Partizan, but more anguish for Atletico.
Champions League Overview | CL Knockout Rounds
In the Europa League, it was an all-Italian affair, as Rui Faria's Roma beat Frank Schmit's Atalanta, 3-nil.
Europa League Overview | EL Knockout Rounds
In the Europa Conference League, Philip Cocu's PS-****ing-G beat Ricardo Sa Pinto's Everton, 1-nil.
Europa Conf. League Overview | ECL Knockout Rounds
In the active leagues, Albert Celades' Wolves successfully defended their Premier League title. Cristiano Ronaldo's Juventus won their 17th straight Serie A title, their 26th in 27 years. Miguel Cardoso's Sevilla claimed the La Liga title, the 4th time in 6 years that neither Barcelona nor Real Madrid have won the title. Hugo Lloris' Lyon shook off their Champions League exit at the hands of Partizan to win their 3rd straight Ligue 1 title. Julian Nagelsmann's Gladbach reclaimed their Bundesliga title, their 7th in 9 years. Baba Toure's Club Brugge defended their title in Belgium, their 9th in 12 years. Paolo Fonseca's Panathinaikos won their 14th straight SuperLeague title, 39 points clear of Josef Husbauer's Panachaiki. Finally, Nikola Moro's IFK Norrkoping won the 2037 Allsvenskan title.
Save/Challenge Overview
If you've stumbled upon this post and are finding yourself a bit confused… Don't worry.  The basic concept behind the Nearly Men save is explained here.  Just need to catch up? Each installment in Nicolaj Bur's story can be accessed through the Nearly Men Archive.
And if you just can't get enough…join us for The Ballad of Toothless Bob, a series that explores the world of Nicolaj Bur, away from the pitch. What is Project Arcturus? What lies beyond the twisted redstone door, deep in the bowels of the Santiago Bernabéu?
---