2038/39 Open Thread
---
South Africa 2038 – World Cup Preview, Ivory Coast Squad Review.
We jump straight from the Champions League success at Partizan into the World Cup. Got to love it.
The frustrating thing being, I'm not sure that the Ivory Coast is ready.
Sure, we're ranked 8th in the world, for whatever that is worth. We've also got a talented squad, nearly all of whom will be available for 2042. I just don't have a sense for the strength of this side when coming up against the top European and South American nations. We could go out early. We could make a run. I just don't think we're anywhere near being a "favorite" for the tournament itself.
Before we dive into a squad review, a quick word of caution: I'm going to keep it brief. I'm ready to push on with the tournament and finding a new club job for Nicolaj.
We're playing the Nagelsmann-inspired PM Haaienbek detailed here: Live Every Week Like It's Shark Week.
Goalkeepers
Our best players in goal are young. Lyon's Franck Gouamene is our starter. Napoli's Guy Kouadio is the backup, but he's not going to be a factor going forward. Saint-Etienne's Moustapha Dah will be the long-term backup — he just needs time to develop, to give Gouamene some competition.
Defenders
In the 1st XI, Bremen's Junior Kouadio has emerged as our starting libero (even though I'd like him to be a tiny bit taller…), with Lazio's Moussa Keita and Schalke's Karamoko Fofana as the ball-playing CBs. Olympiacos' Moustapha Kouyate and Villa's Ange Diallo are the starting wingbacks.
The 2nd XI sees Partizan's Ousmane Kouassi at libero, with Bremen's Bakary Kobenan and Sampdoria's David Diaby at centerback — all three backups are strong, and capable of stepping into the 1st XI. The backup wingbacks are AEK's Daniel Sangare and Partizan's Fabrice Dao; Sangare could arguably start, while Dao is very much a backup.
Midfielders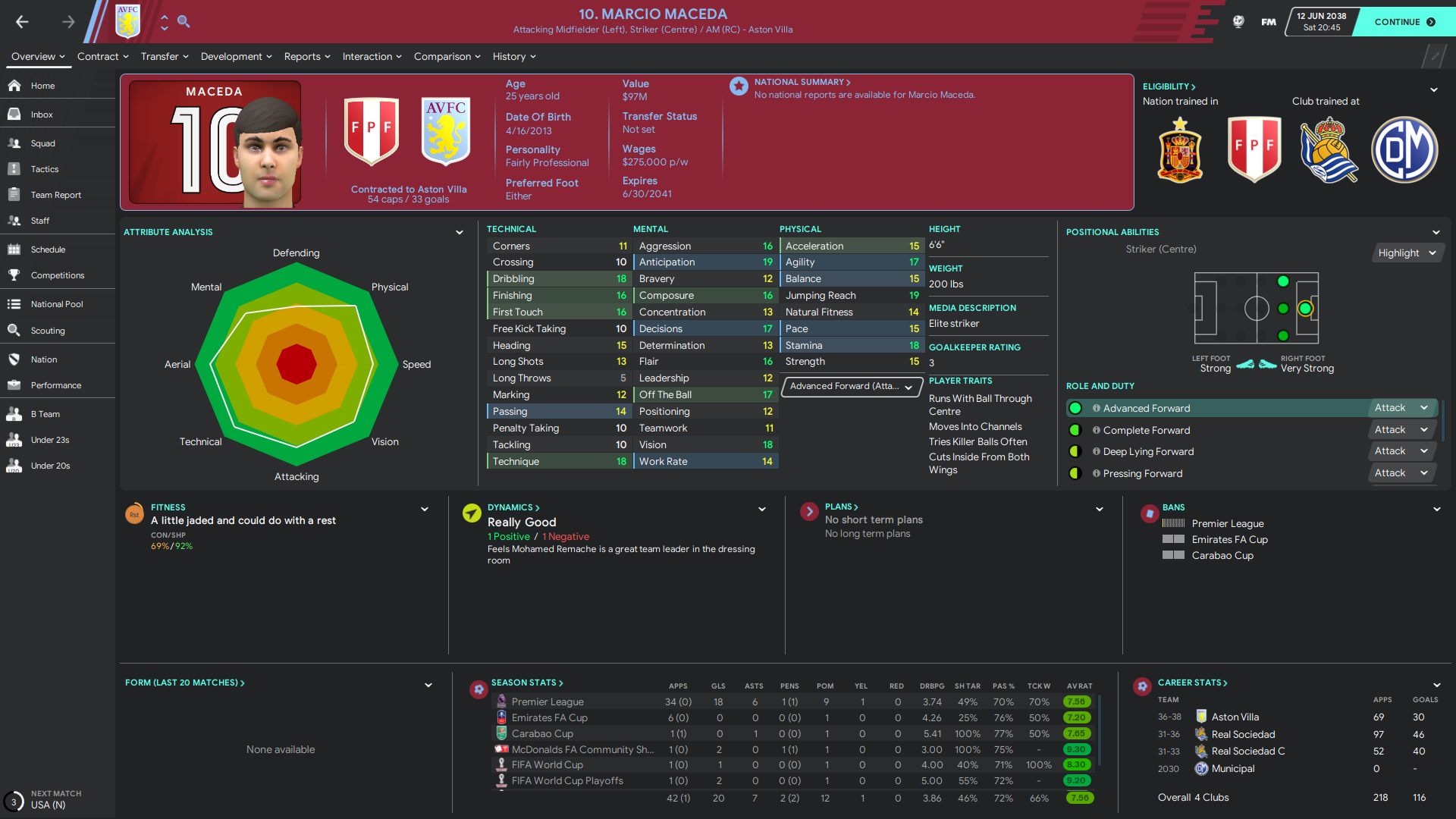 The starting roaming playmaker is Standard's Adama Traore. I'm honestly shocked he's not playing somewhere "bigger," as he's such a reliable presence for us even if his attributes aren't overly impressive on first glance. Our starting mezzalas are Vitesse's Youssouf Meite and Partizan's Fabrice Kouao.
The 2nd XI is very reliable, with former Gladbach (current Toulouse) man Bellem Trazie as roaming playmaker, with Watford's Amara Kone and Saint-Etienne's Serge Diallo as mezzalas. While Kone is clearly a backup here, both Diallo and Trazie can step in without any problem.
Attacking Midfielders
Up top, PS-****ing-G's Orlande Kante is our star, and he pairs up with Milan's Moussa Kore in the 1st XI. A very strong pair. Partizan's Didier Kone could arguably start ahead of Kore, but they're both strong. Rennes' Anicet Toure is a promising young talent that should push for minutes as he develops.
Final Thoughts
As I said, this is a solid squad. We're really young, and have some solid depth.
There are only two players who will "age out" of the team before the next World Cup — left wingback Moustapha Kouyate (age 31) and backup goalkeeper Guy Kouadio (age 32). Beyond that, everyone else should still be in the mix.
If the young players (in the squad and pool) can continue to develop, and several additional players emerge…I think we'll be ready to truly challenge in 2042.
---
South Africa 2038 – World Cup Review.
A frustrating 1st match against the United States, as we missed a penalty and wasted numerous chances in front of goal. Our best player, Kante, failed to show up. He was awful. We nevertheless managed a 1-nil win, which was more remarkable for how sad was than anything else.
We follow that up with an utterly shambolic, embarrassing 3-1 loss to Scotland. It was as ugly as you'd expect from that scoreline. Yet, thanks to the miracle of the 48-team World Cup, we progress. Which isn't as ridiculous as it could have been — we at least had 4 points Cameroon, Angola, Paraguay and Ireland all advanced with 1 point. Belgium and Turkey advanced with 2.
In the Second Round, we faced Chile who had won Group F. We utterly dominated but were unable to create meaningful chances, with 3 goals called back thanks to VAR. 30 minutes of extra time didn't see a winner. So we went to the lottery of penalites. Both teams buried their first 5. Ruthless. In sudden death, Gouamene saved Chile's 6th penalty…only for Trazie to miss our 6th. After both sides scored their 7th penalty, Gouamene saved Chile's 8th penalty, only for Keita to miss his. Gouamene saved Chile's 9th and, third times' the charm, Sangare buried his penalty to send us through, 7-6 on penalties after a scoreless draw.
In the Third Round, we faced Paraguay who had finished second in Group H, with 1 point. The situation felt dire. We had only scored 2 goals in 300 minutes of play, one of which was a penalty. Kante was gassed, so we put in Didier Kone…who smashed one off the bar in the 1st minute. We grabbed an early goal off a corner thanks to a towering header from Karamoko Fofana, but then errors took over. We fail to clear a loose ball when given a chance…bundled over the line for the equalizer. Gouamene fails to sweep a ball up, watching the Paraguayan forward stroll past him for their 2nd. Silly mental errors. Schoolboy stuff. As the clock ticked down and we wasted chance after chance, it looked like that would be the end of our tournament. Complete domination, a lack of ruthlessness in front of goal. The hallmark of our tournament. Until the 92nd minute, when a speculative cross found Ange Diallo unmarked at the back post. 2-2. Back on level terms. Not 2 minutes later, in 4th minute of injury time, Paraguay were reduced to 10 men after Didier Kone was taken down on the verge of a 1v1. But we could not take advantage in the 30 minutes of extra time. Tired legs, ugly football. Reduced to the lottery of penalties, again. And, again, Gouamene was the hero saving 3 of Paraguay's 1st 4 penalties. We hit 3 of ours, meaning we advance 3-2 on penalties.
To face Belgium in the quarterfinals. At this point, after 2 matches going to penalties, we were utterly gassed. Not just tired legs. No legs. We didn't play all that poorly, but the Belgians took advantage of every mistake. They were ruthless. We were not. We go out, with a 4-1 loss that hurts but doesn't surprise given the tournament we had.
Of course, the FA is ****ing chuffed, because they'd only expected us to reach the Third Round. That merely confirmed that had been watching The Fresh Prince of Bel-Aire reruns, because the football on display was grim. 4 years of dominant, fluid football…turned to **** for 3 weeks in South Africa.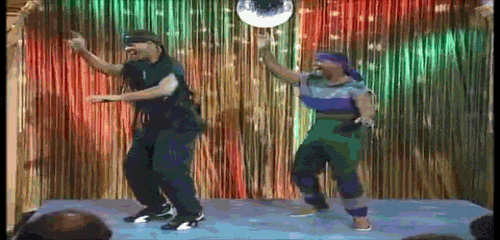 The good news is that they were so "pleased" with our "performance," that I didn't get sacked. I genuinely thought that was possible, especially during the Scotland and Chile matches.
So we will have the chance to redeem ourselves. We're going to change up the tactics, though, and switch over to the new PM Haaientand. That is assuming, of course, that I can get a club job that will allow me to support Les Elephants, retraining players, etc…but news on that in the next installment.
How did the rest of the tournament go, you ask? The only eligible teams to reach the quarterfinal stage were the Ivory Coast and AI-managed Croatia. Other potentially eligible teams of note included Jose Chamot's Paraguay, AI-managed Colombia, Jim Brennan's Canada, AI-managed Ghana, and Silas' Portugal, each of whom were eliminated in the Third Round.
Of course, we were eliminated in the quarterfinals by Lior Refaelov's Belgium, who reached the final after beating Vincenzo Montella's Italy, 1-0, in the semifinals. Croatia also managed to reach the final, beating Ole Gunnar Solskjaer's England in the other semifinal, 1-0.
In the final itself, Croatia prevailed, 1-0, over Lior Refaelov's Belgium. The match itself was dire…but those are the breaks.
Of course, the good news is that this result means that: (1) Croatia have completed the challenge; and (2) Belgium are now eligible. So let's update that tracker, shall we?
The other good news is that Nicolaj Bur has recently interviewed for a new job…
All that I will say for now is that we'll be doing something we've never done in a Nearly Men save, to-date…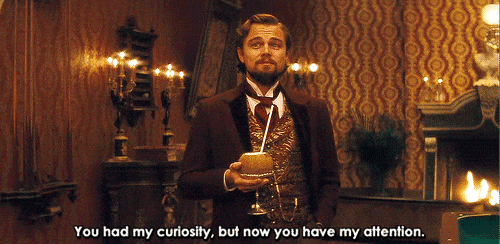 ---
July 2038.
I didn't think I would be nervous. I hope it doesn't show.
Zlatan, Jesse and I are meeting to decide between the various job offers that have been pouring in for our managerial trio…I cannot count how many times I've had to reject Zlatan's demand that we call it a "managerial menage a trois." But that's beside the point.
Truth be told, I've all but decided. I know what I want to do.
Jesse will go along with whatever Zlatan and I decide. He's not going to rock the boat. Regardless of where we land, though, I need to give him more responsibility.
Zlatan is the first to arrive. For once, I told him to remain inconspicuous and he seems to have listened. No flashy car, no flashy clothes. It would stick out like a sore thumb, even here in Amsterdam. Not like Zlatan could ever truly "blend in."
Jesse arrives minutes later, easily the least-recognizable of our trio, the one with the lowest public profile.
The owner of the restaurant is a close friend. No one makes Italian-Belgian waffles like Horst. Sure, people needed time to warm to the savory-sweet combinations on offer, but once you've tried a true Belgian waffle, slathered with marinara sauce, you won't go back. Trust me.
Horst takes our order and heads back to the kitchen. He's no "ITK" snob on social media, and will this one between us. He's closed the restaurant down for us. No staff. No other patrons. No prying eyes.
"Jesse, what are your thoughts, brother?"
"You know me, Nico. I could go either way. Italy is lovely, but it isn't home. And Germany…it feels too soon. Nagelsmann has really got Gladbach in a groove, and I don't think that we want to undermine the very thing we helped create, you know?"
I nod. There's a wisdom in that. I notice, however, that Jesse hasn't mentioned the French connection. It doesn't even seem to have occurred to him that I'm seriously considering it. I have my reasons. I look to Zlatan.
"The Zlatan agrees. It would be very much no the Zlatan, going back to the Germany now. Very much Tevez to the City. Not Zlatan. What are you thinking, Boss?"
I tell them. I plead my case. Impassioned.
An awkward silence ensues.
Slowly, Jesse starts to nod. "I can see it, Nico. A clean slate. The chance to build something, to bring a club out of the ashes…a phoenix rising."
Zlatan scoffs. "Do not be the silly, Jesse, the phoenix is mythical creature. No exist. And, if we are talking about fake beasts, then the Zlatan wants a penguin."
"Zlatan, penguins are real."
"That's the spirit, Boss. Penguins are real to the Zlatan, too."
I sigh. We aren't getting anywhere. If I try to explain this to Zlatan — again — he'll just take us deeper down the rabbit hole. I need to cut to the chase.
"Zlatan, think about it. You love champagne. You could have all the champagne you want, if the football on the pitch is good enough. And there's a vibrant supporters' group, lots of energy in the stadium, the local youth are heavily engaged. We would have a free hand to do whatever we want."
Zlatan perks up.
"Not that, Zlatan."
For a moment, Zlatan looks like he's about to argue. But he manages to restrain himself. For now.
One final objection, albeit half-hearted. "The Zlatan hates the French, Boss."
Now that just isn't true. "Don't be ridiculous. You hate PSG. There's a difference. And if we do this…we could help put the final nails into their coffin, yeah?"
Zlatan is beginning to warm to the idea. "It would be a step down, Boss. The Zlatan is not sure."
"Everything is a step down from Partizan, Zlatan. That's the point. We could go anywhere. Anywhere at all. But where's the fun in doing the obvious. Why not go somewhere and build a legacy?"
"If are the doing this, can the Zlatan get a penguin?"
Jesse groans.
"Anything you want, Zlatan."
Oh, yes. We're going to build something and, in the process, do something we have never done in the Nearly Men saves — drop into the second tier to take over an eligible side.
Stade de Reims are a club with a rich history, but have been stuck in Ligue 2 since suffering relegation in 2028/29. I'm not one to dwell and detail a club's history.
In-game, we have no staff. Few players in the first team squad (although 3 halfway decent keepers, for some reason). And a Board with shockingly little ambition.
Having hired the managerial menage a trois that is Nicolaj, Zlatan and Jesse, their short term goal is to reach the Ligue 2 promotion playoffs, but they'll also be content if we remain mid-table cannon fodder for the next 5 years.
That $18 million transfer budget is far more than I expected. It will go a long, long ways in recruiting young Ivorians who can be molded to suit our tactics.
I think we can aim a little higher, have more ambitious goals. We don't have to tell the Board, though.
What are we trying to do with Stade de Reims, you ask?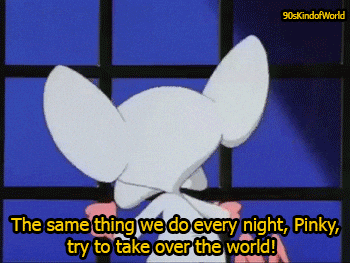 ---
December 2038 – Stade de Reims, Squad Review.
Adapting to life in rural France has been far easier than I expected. Zlatan spent the first few weeks pacing ("like a caged lion," he claimed…), but once we got into the rhythm of things, life has been remarkably good.
Quiet. But good.
Having a free hand and low expectations has a way of making you see everything with a silver lining.
Not that we've needed to get by on optimism.
The lads have taken to our tactical approach like ducks to water.
Sure, the pundits had a good laugh. Champagne football in Ligue 2?
Who's laughing now, fellas?! As if we'd change our approach.
The lack of European football has meant extra time for scouting, so we've taken it to heart. Zlatan has also spent time pondering the philosophical question – if Ligue 1 is a "farmers' league," then what is Ligue 2?
Jesse, for his part, has spent a lot of time on his blog, preparing to release his magnum opus – a 31,273-word essay on how the Harry Potter movies betrayed the essence of the books. The word count is apparently very important. I'm just glad he has a hobby.
It's the holidays here in the countryside outside Reims. It's beautiful. Our time in Belgrade seems like another life entirely, and it has only been 6 months.
We're on track for automatic promotion. A return to the spotlight. Where our methods and philosophies will be tested anew.
I wish she was here to see it. Although when I voiced that sentiment, Jesse had the insight to question who I meant, Stana or Selene. Honestly, I'm not sure at this point.
Suffice to say that I'm happy with our start in France. 22 matches in all competitions, 17 wins, 5 draws and no losses, with a +45 goal difference.
The squad was not particularly blessed with talent, aside from having 3 perfectly good keepers. For the most part, our best players were also on the wrong side of 30.
We chased some players who could immediately have an impact, but were priced out of moves by other clubs who had more to offer – more money, more prestige in a better league, etc.
At the end of the day, we did have some brilliant youngsters and I managed to bring in some impact players on loan – I'm hopeful that I can convince the 3 Ivorians to stay (I have optional to-buy clauses for each). The kid from Manchester United…I probably can't afford. But that's ok. Our goal is promotion and the squad appears good enough to secure that.
Since I've spent a ton of time scouting and making a number of spectacularly unsuccessful moves for players, let's look at the squad we actually have, that (at this point) seems to be overperforming a bit.
We're playing the PM Haaientand tactic I used in my final year at Partizan (and recently implemented with the Ivorians). The tactic is the subject of a forthcoming post on strikerless…watch this space.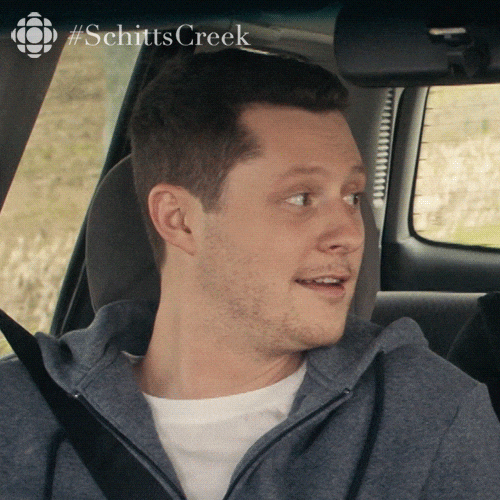 Goalkeepers
In goal, we've Eli Iluz and Milivoje Tanic. The Israeli is very much preferred. (I came close to signing a brilliant Congolese kid from AC Leopards, but he signed for Troyes…who immediately offered him out on loan. I may still try to wrangle him away at some point. He's really solid.)
Defenders
Our starting back line sees Partizan loanee Adjaho Meleke at libero, with Oumar Brou ($165k, SC Gagnoa) and Abou Deble ($250k, ASEC Mimosas) at centerback. Partizan loanee (and Champions League winner) Szilard Dobias and Man United loanee Craig Jackson are the wingbacks – these two are both converted wingers, who are way too good for Ligue 2.
Academy graduate Diego Zimmer and Hamadou Nagalo ($8.5k and a bag of pretzels, US Ivry) are massive prospects on the bench, with the latter being a libero in the making. (With Nagalo, I had to do the "make him an offer he'll immediately accept" thing, since other Ligue 1 and 2 clubs were circling.)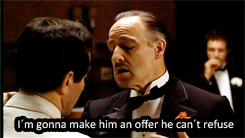 We also have Morgan Garnier, David Franceschini, and the brilliantly-named Oktawian Reczulski…but they're not going to get any meaningful minutes. They're gone the moment someone makes an offer for them, or in the summer when their contracts expire.
Midfielders
Our starting regista is Boris Lafarge, who is doing the business right now. Bernard Simon is a youth academy graduate that I'm training up to support him – he'll promoted the moment he turns 16.
In the central midfield, our starting mezzalas are Koln-loanee "Ricky" Gervais Traore and Yann Blanc, with Mathias Moulin as the roaming playmaker. Traore is a beast, and is eating Ligue 2 for breakfast. I'm hoping to keep him after this year.
Abdallah "Yayo" Yahiaoui ($165k, Entente SSG) was a steal, as a number of other clubs were circling him – again, we had to make him an offer he couldn't refuse. He's a massive prospect.
Hassen Sellami is a youth academy graduate that will promote to the first team once he turns 16, and fill in as a backup mezzala. The less said about Maxime "Slippy G" Gerard, the better.
Attacking Midfielders
Up top in the shadow striker role, we've got Bart Van Biesbeeck who is … serviceable. Patrick Jacob is a less-than-useful backup. Landry Soumahoro ($10k and 4 bags of pretzels, Blagnac) is the big prospect here, and was again snatched up before more illustrious clubs could do so.
I tried to sign 3 different shadow strikers to take over in the 1st XI. It was massively frustrating to miss our targets over and over. But, we're doing enough at this point to promote. We just need to keep it up.
---
March 2039.
Spirits are high as we hit the business end of the season.
Sure, we are not invincible, having lost our first competitive match of the season in early January, away to Etienne Capoue's Auxerre. But we've been brilliant.
The pundits laughed at the start of the season, claiming that our football would be more Mountain Dew than Champagne.
But we're the ones laughing now. Top of Ligue 2 with 10 matches to play, 7 points clear of Guingamp, 13 clear of Troyes and Dijon. 60 goals scored, with only 13 against. A campaign worthy of the title.
And that's not all. We scalped Joshua Guilavogui's Nantes 2-nil at home. The Nantes that is in Ligue 1, and reached the Champions League knockout rounds, losing 3-2 on aggregate to Roma. Sure, their attention was not on us. Sitting 16th in Ligue 1…on the verge of a European knockout stage match…but it was still a scalp.
And we came close to repeating the feat against Matthias Kaltenbach's PS-****ing-G, losing 2-1 after extra time.
The frustration is real. Sure, the Parisians were the better team on the night. But the burning desire to get one over on the so-called "giants" of French football is visceral. I can feel it in my gut. Zlatan says I need to see a urologist. But I know he feels it, too.
Unless we fall flat on our faces, we'll be seeing them in the top flight next year. Not that anyone would dare vocalize that in the locker room.
To be continued…
If you've stumbled upon this post and are finding yourself a bit confused… Don't worry.  The basic concept behind the Nearly Men save is explained here.  Just need to catch up? Each installment in Nicolaj Bur's story can be accessed through the Nearly Men Archive.
And if you just can't get enough…join us for The Ballad of Toothless Bob, a series that explores the world of Nicolaj Bur, away from the pitch. What is Project Arcturus? What lies beyond the twisted redstone door, deep in the bowels of the Santiago Bernabéu?
---