2039/40 Open Thread
---
South Africa 2039 – Africa Cup of Nations Review.
Busy days continue here at FtCS headquarters, but we've managed to start the 2039/40 campaign in style.
One of my favorite things about managing an African national side is having the Cup of Nations every two years. Especially once we get to the point where we're a dominant force, and can run rampant.
I've been managing the Ivorians for 5 full years now, since July 2034. I feel like we're going to be ready for the World Cup. Greece 2042, a chance to win it all with the Ivory Coast, right where Nicolaj Bur's career began. Sure, we won the Cup of Nations in 2035 and 2037, but this time I felt we were even more prepared. Our 23-man squad is relatively young — 22 players should be in contention for the squad in 3 years' time.
We smashed Canada (2-nil) and Scotland (4-1) in the run-up — as to the Scots, it was belated revenge for our humiliating World Cup loss last year.
In the Group Stage, we annihilated Libya 6-nil in the opening match, which allowed me to rest the 1st XI. The 2nd XI proceeded to beat Burkina Faso 1-nil, followed by a 2-nil win over Togo.
Yes, you read that correctly, I let the 2nd XI play 2 Group Stage matches.
We won our Group. No harm, no foul.
The knockout rounds did not prove to be much more of a challenge.
A 3-nil win over the Republic of the Congo, set up a clash with Egypt. We utterly controlled the match but could not break through their massed, determined defense until the 120th minute, a much-deserved 1-nil win that put us through to the semifinals.
The Democratic Republic of Congo was dispatched 3-nil, setting up a rematch of the epic 2037 final against Tunisia.
This time around, we smashed them, 3-nil:
9 matches over a 5-week period, inclusive of our pre-tournament friendlies. 9 wins. 25 goals for. 1 against. Total control, even when fielding our 2nd XI. A brilliant start to the year.
Tomorrow, we'll take a look at what's been going on with Stade de Reims, as we prepare for our first campaign back in Ligue 1.
---
September 2039 – Stade de Reims Squad Review.
A busy summer. The Cup of Nations. Scouting and recruiting talented players to join the squad.
I haven't been getting enough sleep. That much is certain.
I also haven't seen Selene again. And I have been looking. She's around. Somewhere. Up to God knows what…
Leaving the Louis Blériot tonight, a heavy fog covers everything. It's dark. Eerily quiet, as I make my way to my car, the last person to leave.
I'm reaching for my keys when I see him. A large, hooded figure, watching me from across the parking lot. Two eyes staring back at me.
Two red eyes, shining in the dark.
Unblinking.
I stumble backwards, losing my balance. I manage to catch myself before falling and rub my eyes…and look back across the parking lot, heart pounding in my chest.
The hooded figure is gone. If he was ever there.
I must be seeing things.
I didn't plan on doing a full-blown squad review, but…we ultimately had more turnover thus summer than I had expected. And I started writing…and, well…here we are.
We've got a delightfully young 22-man squad with tons of potential, with only 3 players over the age of 20. Of course, my preference for teenagers is well-established by this point…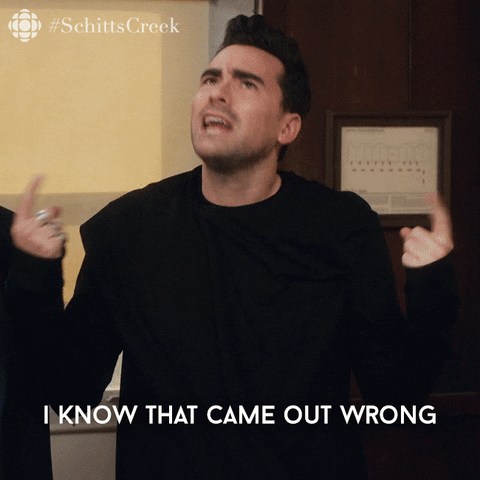 We're stupid young. But we've started our Ligue 1 journey strong, even if our schedule has been favorable thus far.
3 wins from 5 matches, undefeated, with all 3 wins over other relegation candidates. Improbably, we sit 3rd.
It isn't going to last. But we have every reason to be pleased. This squad is built to play the PM Haaientand tactic that will be detailed soon at strikerless, although we have yet to focus on developing PPMs. Without further ado, let's take a quick look through the squad.
Goalkeepers
We've got a goalkeeping battle on our hands, between Eli Iluz and Fred Sembolo. One year ago, Sembolo opted for Troyes over Reims…but we've secured him on loan, with a $7M purchase option. He looks the business…I just wish I had signed him for the $300k we'd reached agreement on with AC Leopards.
Iluz is perfectly serviceable at the age of 30, but his contract expires at the end of the year. I'm only going to keep him if Sembolo doesn't sign on a permanent deal at the end of the year. Sembolo looks like he could be a beast, and I have no need for a backup on the wrong side of 30.
Defenders
We play with 3 centerbacks – a libero flanked by 2 centerbacks. We have the same 1st XI as last year — Adjaho Meleke, flanked by Oumar Brou and Abou Deble. Szilard Dobias is our left wingback, with new signing Sibusiso Ngwenya at right back.
Our best player off the bench is Manchester United loanee Craig Jackson, who is roughly on par with Ngwenya — United may be ticked that he's not starting, but that's not my problem. Ngwenya is on a permanent deal, so he gets the priority. Robin Geoffroy is the other wingback in our 2nd XI, joined by Hamadou Nagalo at libero, and Guy Vervoort and Diego Zimmer at centerback.
Midfielders
At regista, we have another 30 year-old in the 1st XI — Boris Lafarge, whose contract expires in 2041. A solid player, but his backup is something to get really excited about — Bernard Simon. My plan is to have Lafarge spend this year in our 1st XI, with Simon getting meaningful minutes this year, splitting time between the two in 2040/41, and then Simon taking over full-time in 2041/42.
At roaming playmaker, the 1st XI has loanee Marijan Basic. He's only 5'3″, but what a player. Abdallah Yahiaoui is the backup here — another promising 16 year-old, who will be brilliant if he continues to develop. Junior Konate will join us from Africa Sports in August 2040, to battle for a spot in the 1st XI.
The two mezzalas in our 1st XI are 32 year-old Yann Blanc and Koln loanee Gervais Traore. Neither will be with us next year. Hassen Sellami and Jacques Gross are the backups here, both of whom could be fantastic. But we will need reinforcements.
Attacking Midfielders
Up top, Milan loanee Tom Clement leads the line. He's had a slow start to life in Reims, but I'm hoping he'll pick things up as the season progresses — he's on loan through June 2041, so we'll have time for him to develop even if his optional fee ($19M) is higher than I'd want to pay.
Landry Soumahoro is the very capable backup here — again, a player who seems to have tons of potential, if only he can develop.
Final Thoughts
Although the squad is young, I think that we have every right to be optimistic. If they develop as expected, the spine of a team is here. We just need time.
---
December 2039.
Leaving the club Festivus celebration, and I have to say that I'm pleased.
I left before the Airing of Grievances but I don't think anyone will mind. What do we have to complain about?! I've only left to have some time to myself, to think back on all that we've been through. Surely, if we can continue to progress, it won't be long before we're back in the bright lights of European competition.
After all, we sit 4th in Ligue 1 on 39 points. 3rd highest in terms of goals scored, and 3rd best in terms of goals against.
Nothing to complain about here. Though I'm sure Zlatan will find something.
Driving southwestof the city, it isn't long before I'm winding along dark, rural roads, heading towards the chateau where we've taken up residence, surrounded by vineyards.
Seeing no harm in another glass of wine, I indulge myself and look out across the neighboring vineyards.
And that's when I see them. Red eyes, in the middle distance. Watching me, a shadowed figured hidden in the middle of the vineyard, the moonlight revealing his presence.
I can feel the bile rising in my throat, my heart starting to pound.
I turn to grab my cell phone, to snap a picture…call Zlatan…anything. But I can't find it, it must still be in my jacket. When I turn back, the figure is closer…in the first few rows.
Slowly, the figure's arm raises, pointing at me. His red eyes, unblinking, the only feature that is not cloaked in shadow.
I turn to the desk, and grab the house line, but when I turn back…the figure is gone.
Suffice to say, I'm thrilled with our start in Ligue 1. We've had several very disappointing losses (*cough* PS-****ing-G *cough*), but we've also scalped several big sides that we should not be competing with.
Bottom line, we're in the mix for a place in Europe next year. There's no way that we're ready for the Champions League. I've got my eye on the Europa League spots (4th/5th) and the Europa Conference League (6th). That would be immense.
Meanwhile, the Champions League knockout rounds are looking tasty, even if Panathinaikos and Partizan crashed out early:
---
March 2040.
Big milestone, as Nicolaj Bur takes charge of his 1000th match.
We're on a bit of a wobble, though, with only 1 win in 7 matches. We're in contention for a Europa League spot if we can recover our form.
If you've stumbled upon this post and are finding yourself a bit confused… Don't worry.  The basic concept behind the Nearly Men save is explained here.  Just need to catch up? Each installment in Nicolaj Bur's story can be accessed through the Nearly Men Archive.
And if you just can't get enough…join us for The Ballad of Toothless Bob, a series that explores the world of Nicolaj Bur, away from the pitch. What is Project Arcturus? What lies beyond the twisted redstone door, deep in the bowels of the Santiago Bernabéu?
---