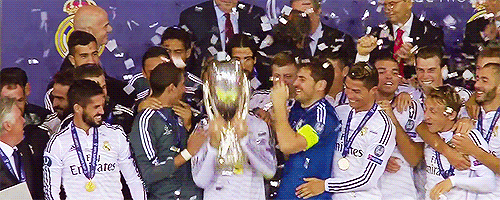 Title winners, thought Marcus. It had a nice ring to it. He was sat outside the training ground offices in a deckchair, smoking a cigar, watching the glorious Spanish sun just dipping over the horizon. Hell of a few weeks.
It started with Real Madrid Castilla stuttering by taking 2 points out of 9 available. Leaving the title race to the last day. A win for Hospitalet and a loss for Castilla would see Hospitalet champions. They had the momemtum and put themselves in the best position as 16 year old striker Nicolas fired Hospitalet into the lead. Then, in first half injury time, Nadjib cut inside and guided the ball home into the far corner to make it 2-0. And that's how it ended, recalled Marcus. They had done their part. And Castilla did theirs by imploding spectacularly. They had a man sent off after 10 minutes and lost 0-5, gifting Hospitalet the title.
What a day. Marcus luxuriated in the warm sun. Today was a day for relaxing and enjoying. He had been sent the commercial summary by Jose Redondo. Profits all across the board and to be back in LaLiga Smartbank for the first time since 1966! The board had even created a B Team which Marcus thought would be invaluable!
He stubbed out his cigar and stood up. It was time to talk to Johnny about something called 'Operation: Jade Rabbit'