Stade de Reims / Ivory Coast – 2039/40 Season Review
A wild end to an unforgettable season. A loss away to Strasbourg sees us drop to the Europa League.
A more impatient man would be heartbroken. But we know that we've come much further this year anyone would have expected.
But we also know that this is only the beginning. We have a young, hungry squad. Who think they can take on the world.
Big questions will be asked of us as Reims return to Europe next year, for the first time since 2022/23.
What a year. We started off on a tear and managed to finish far above my wildest expectations, even after a few rough patches.
PM Haaientand (the tactic we've been using since my final year at Partizan) is in its "final" form. (We're in the process of writing up the system on strikerless.) We're firing on all cylinders, with the 2nd highest goals scored in Ligue 1 (71, total), with only 32 conceded (3rd best).
The big question for next year is whether we can take things to the next level, through: (1) our young players continuing to develop, pushing towards the potential our coaches see; (2) refining our tactics through PPMs; and (3) bringing in reinforcements, to replace the older players who are heading out the door and loanees who will not be back.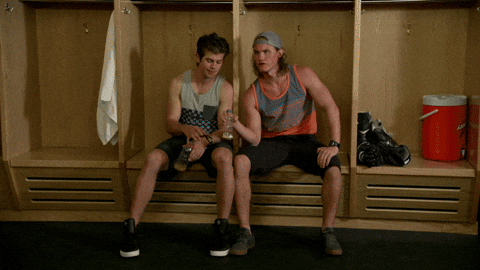 As far as (3) goes, we activated the $7M optional fee for Fred Sembolo, who has been our first-choice keeper during the run-in.
Heading out the door will be our former No. 1, Eli Iluz, who is heading back to Israel on a free transfer, with the imminent expiration of his contract. Yann Blanc is also out of contract. Loanee Craig Jackson is being sent on his way with a hearty thank you – he was brilliant in Ligue 2 and would have featured for us this past year, but for the signing of Sibusiso Ngwenya.
Gervais Traore and Marijan Basic will not be back, as Koln and Aston Villa (respectively) want to give them a run in the first team. They'll be replaced in the 1st XI with Hassen Sellami and Abdallah Yahiaoui, with 2 youth team graduates backfilling our 2nd XI, along with Junior Konate's long-awaited arrival in August.
All of which means we'll only need to dip into the market for a goalkeeper and right wingback, for our 2nd XI. We're young, but deep. And a run at Europe requires 2 XIs.
Goals for 2040/41: Not embarrass ourselves in the Europa League. Secure a top 3 finish in Ligue 1, and thus qualify for the 2041/42 Champions League. Start investing in our facilities, to ensure long-term success.
European Review
In the Champions League, Cristiano Ronaldo's Juventus beat Marco Rose's Monaco, 2-1.
Champions League: Overview | Knockout Rounds
In the Europa League, Nestor el Maestro's Partizan beat Cristian Zapata's Stuttgart, 1-nil.
Europa League: Overview | Knockout Rounds
In the Europa Conference League, AI-managed Anderlecht beat AZ, 5-nil.
Europa Conf. League: Overview | Knockout Rounds
In the active leagues, Ognjen Vranjes' Aston Villa defended their Premier League. Marco Ianni's Inter claimed their first Serie A title since 2020/21, as Cristiano Ronaldo's Juventus failed to recapture what has been almost-exclusively "their" title, in-game. Miguel Cardoso's Sevilla won their 3rd straight La Liga title, the 6th time in 8 years that neither Barcelona nor Real Madrid have won the title. Julian Nagelsmann's Gladbach reclaimed their Bundesliga title from Antonio Conte's Schalke, on goal difference. Baba Toure's Club Brugge won their 4th straight Belgian title, their 11th in 14 years. Paolo Fonseca's Panathinaikos won their 16th straight SuperLeague title. Nestor el Maestro's Partizan won their 8th straight title, 40 points clear of **** Star in 2nd place. Finally, Joao Nunes' IFK Norrkoping won the 2039 Allsvenskan title, their 4th title in 6 years…while Malmo FF failed to promote from the 2039 Superettan, meaning that they will spend a 2nd year in the 2nd tier.
Save/Challenge Overview

If you've stumbled upon this post and are finding yourself a bit confused… Don't worry.  The basic concept behind the Nearly Men save is explained here.  Just need to catch up? Each installment in Nicolaj Bur's story can be accessed through the Nearly Men Archive.
And if you just can't get enough…join us for The Ballad of Toothless Bob, a series that explores the world of Nicolaj Bur, away from the pitch. What is Project Arcturus? What lies beyond the twisted redstone door, deep in the bowels of the Santiago Bernabéu?
---