Yo! It's about that time, to bring forth the rhythm and the rhyme…
---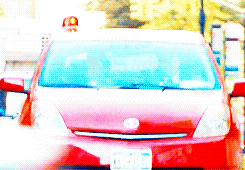 When I started FtCS, one of my goals was to help support other, like-minded people who had a passion for FM. Support the broader FM community – especially those who, like me, incorporate a narrative component to their saves.
Of course, the FM blogging scene is a bit niche. All the more so when you look at the size of the YouTube and streaming communities.
And, what could be more niche than blogging about FM blogs?
It's like Inception. But with Football Manager blogs.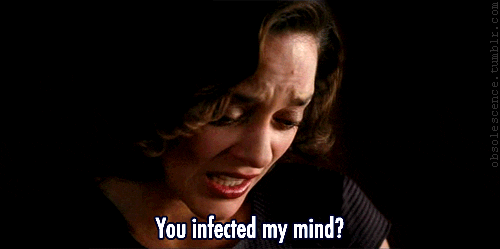 That brings us to Rabona Interruptus, a new project here at FtCS that will feature content from the FM community that have caught our eye. Who's doing what? What's inspiring us? Who's out there creating great content? Maybe it's an engaging save that we've only just stumbled across. Maybe its a tactical analysis that has given us some inspiration. Maybe it's some truly brilliant Brendan Rodgers memes. (We love us some Uncle Brendan here at FtCS.)
The idea being, we are swimming in a sea of great FM content. [Not literally, @MarcusWedauFM, you can take off the snorkel… Fine. Leave it on. See if I care…]
The problem? Sometimes that content isn't readily visible, for one reason or another. Or, it is hard to find.
Our goal? In a nutshell, to help shine a light on some that content.
This time around, we're take a Mark Wahlberg-inspired look at The FM Library, FMSaveIdea, the Female Football Manager, and De Raam FM.
---
The FM Library – Be The Change You Wish To See In The World.
When I dove headfirst into the blogging community, one of the first people I stumbled across were the guys at the FM Library — The FM Newby, Stratman Gaming, Kibworth Bull and Lutterworth Fox.
Their primary goal? Serve as a one-stop shop for links to bloggers in the FM community so that: (1) people can find content creators more easily; and (2) to support those creators in their efforts to generate quality content. One way this is accomplished is through the growing FM Library Discord, which serves as a place for bloggers to connect, brainstorm and support each other's work. They're also tireless promoters of other people's work, in a way that is truly inspiring.
The other thing that I personally love is their FM Library Introduces series, where bloggers answer 11 questions about themselves, their content, and their FM journeys. Reading through one of these pieces leaves you with a tremendous insight into the particular blogger, and (for me, at least), helps build a connection to their saves/content.
Sure, I can appreciate good content in and of itself. But when I know more about the creators and what makes them tick, all of a sudden I "get" their content on a deeper level. I care about it more because I know them by more than just their Twitter handle.
That is how a strong community is built — by investing in and supporting each other's work. And I can't think of anyone who does more to promote and support the blogging community right now, than these guys.
(It doesn't hurt that these guys also generate tremendous content. But, the site and discord aren't about them. Rather, they're putting in time and effort to promote others.)
What else can I say? Give them a read. Follow them on Twitter. If you're creating content, join the Discord.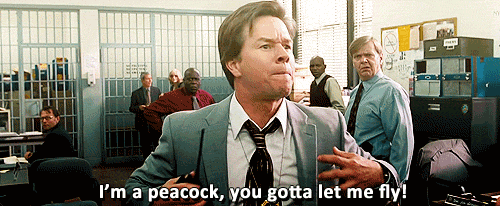 ---
FMSaveIdea – Dreams feel real while we're in them, right?
I'm sure that every single one of us can look back fondly on prior saves that turned out to be epic for one reason or another.
How many times, though, have you fired up FM, ready to kick off a new save…and just can't figure out what to do next. Everything seems pale in comparison to what you've done before. It just isn't "right." Nothing "fits."
I know a few people who are struggling with this during the FM 20 cycle. They need to shake things up. Try something new or different. Perhaps a new twist on an established idea. But they just can't find the inspiration.
And the avalanche of bog-standard articles floating around which claim to identify the "best" or "interesting" sides to play with on a given edition don't seem to help. Neither do the "suggest a save" threads on forums. All too often, the suggestions are painfully obvious. And not particularly interesting. Or inspiring. Especially when the same idea has been suggested for a few years in a row.
That's where @FMSaveIdea steps in.
It isn't just "win the Bundesliga with Hamburg." Oh, no. In honor of Kevin Keegan, you have to do it with an Englishman on the pitch at all times.
It isn't just win the Champions League with Leeds (or do so using ultra hipster tactics, which is one of the house rules for my Nearly Men save). No, you go Full Don Revie.
For those of you saying, "hey…hold on… this isn't a blogger"…
Well, yeah. Rules are meant to be broken.
He's also collaborating with FM Base, who are hosting several of these save ideas in their articles section. Again, not a blog. But that's beside the point.
It's great content. Go check it out, and perhaps find some inspiration for your next save.
---
The Female Football Manager – Y'all Got Any Of Them…Spreadsheets?
Alright, on to someone who probably needs no introduction to anyone reading this. But, just in case…
Look, I love a good spreadsheet. But I'm crap at Excel.
For the purposes of FM, my use of spreadsheets is limited to standard year-by-year trackers for my saves, and an internal "depth chart" that I use for planning purposes. Nothing too sophisticated.
The same cannot be said for the Female Football Manager (Twitter), who — in addition to running a killer blog, which details her engaging CSKA-Sofia and DNAjax saves, and (more recently) some tactical analysis — created a deliciously-detailed Attribute Analysis Spreadsheet,
Let's be honest, this spreadsheet makes me feel things about Excel that would probably get me put on a list somewhere if I explained further.
It sounds like version 2 of the spreadsheet is almost ready for release, so be sure to give her a download, a follow and (if you like saucy spreadsheets), chuck a donation in her direction as well.
I can't even begin to imagine the number of hours spent on this project (probably more than I spend writing what could charitably be called Zlatan fanfic), and the value of this tool is beyond measure, especially for those who sink their teeth into squad development, or are struggling with sorting through a large squad.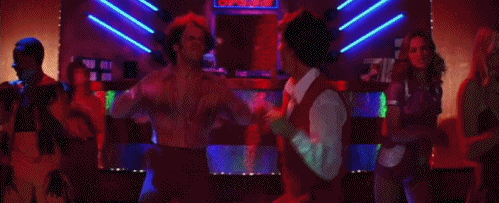 ---
De Raam FM – The Kids from Montbéliard.
Last, but not least, one save that I've been really enjoying is from De Raam FM, who recently dove into blogging after 20 years of playing Football Manager (kind of like me…).
He has gone youth-academy-only with FC Sochaux-Montbéliard. To say that he's started strong would be a massive understatement.
From introducing Sochaux as a club, to assessing the strengths and weaknesses of his squad, to analyzing his first six months in charge, the writing is both detailed and engaging. The on-pitch success he's having is well-deserved.
I've also found it inspiring, personally, as I haven't played a full-blown youth-academy-only save since FM 15, when I went that route with IFK Malmo (not Malmo FF…) and Aris. We're going to go that route with at least one club in the FM 20 Nearly Men, so De Raam FM's work is getting me all kinds of excited.
Bottom line, if you aren't already De Raam FM's The Kids from Montbéliard series, there's no time like today to start. You can connect with it via his blog and through Twitter.
---
Rabona Interruptus takes its name from an in-game, fictitious fanzine that first appeared in the FM 17 version of Seattle Red's long-running Nearly Men series. 
Now in blog form, Rabona Interruptus features content from the FM community that has caught our eye.  Who's doing what?  What's inspiring us?  Who is out there creating great content?  We likely won't publish on a strict schedule of any kind — but as time permits and when inspiration strikes. 
Have you seen something that's inspired you?  Got a suggestion for someone in the community that deserves a shoutout?  Drop us a DM on Twitter @FMCheapSeats.