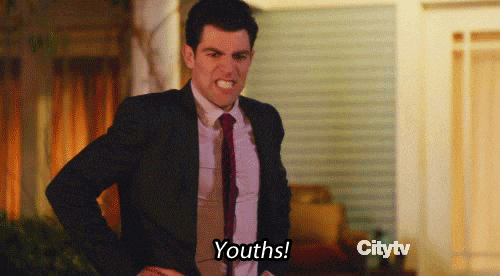 Marcus was sat in his office, looking at a note that Johnny sent to him about the intake.

It had been a wild season so far. After his kidnapping and subsequent release, Marcus had luxuriated in the best of Belgian hospitality, before being whisked back to Italy via private jet, where he met several generations of the gentleman's family, all of whom thanked him for bringing the Serie A TIM title back to Milan. Just once, Marcus had been able to get a text out to Johnny to say he was safe.
Eventually, Marcus managed to extracate himself from a particularly effusive family gathering and boarded a plane back to Barcelona. On his arrival back at the ground, he learned that Zlatan and Redondo had covered for his absence, saying that he had been given leave for 'a family matter' Yeah, thought Marcus, the Cosa Nostro family… The team had not done well under Johnny's stewardship, they had hurtled down towards the foot of LaLiga Smartbank, to the extent that they were a point above the relegation zone, despite being 7th on Marcus' exit.. Still, he was back and looking to move on.
Johnny and Bryan came into the room. Bryan still had a cast on his arm where he'd been beaten by Zlatan's thugs and had been out of action for a while, so Johnny had dealt with this year's intake. They sat down, welcomed Marcus back and sipped at the glass of cava that he had provided for them.
Johnny passed over the usual slim, buff-coloured folder to Marcus, who opened it and began to read.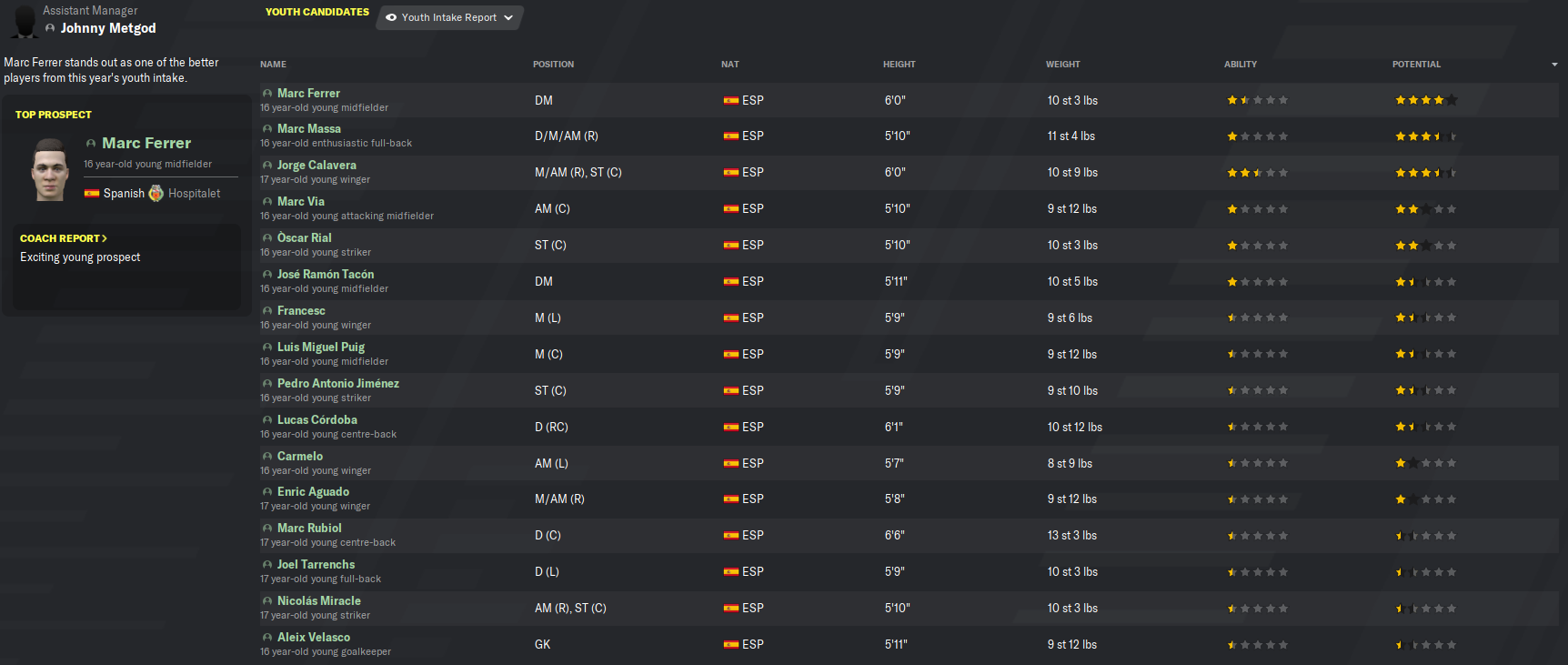 "As you can see, the morst first team-ready player in this list is Jorge Calavera, a player that will fit our attacking play down the right. He'll be needed if we ever have to sell Jaime Diaz, but for now, he'll hothouse in the U-19's. Marc Ferrer has the best upside of any of the youth players coming in and we certainly need him to come into this position, as we only have Sarsanedas to play in that position. Finally, we have Marc Massa coming in at right back. We have an excellent No.1 right back, but there is definitely room for a developing player behind him." Johnny finished his speech.
Marcus nodded. Bryan looked a little disconsolate next to Johnny. Marcus turned to him and offered some words of encouragement to him and assured him of his job.
"We've also negotiated the transfer of Barcelona youth Jordi. Could be a massive steal. Redondo was really excited to hear this, boss, so hopefully we wont get any….visits…" said Johnny
Marcus agreed. Drained his glass and dismissed them both. He had a lot of catching up to do..