Greece 2042 – World Cup Open Thread
---
Ivory Coast Squad Review; World Cup Preview.
It's just one busy day after another here at FtCS headquarters, but it's World Cup time. And you know what that means.
No, Pep. No. Not that.
I realize that it isn't fair, Pep. When Miley seductively licks the sledgehammer, it's "art." But trust me when I tell you that — when you and I do it, we will be "banned from Home Depot." Indefinitely.
I'm telling you three times, Pep. Put the sledgehammer down. That's better. Now we can talk. Like adults.
During my nearly 8 years as manager of the Ivory Coast, we've come to know most of these players pretty well. It's the same 23-man squad that was taken to the Cup of Nations last year. Nevertheless, let's take a quick look through, to see how players have developed over the last year.
Keep in mind, we are still playing PM Haaientand, the strikerless 3331 setup developed in collaboration with Guido Merry and Gareth Clarke, detailed over at strikerless: The Dirty Half Dozen.
Two dominant pre-tournament friendlies — a 5-1 win over Cameroon, and a 2-nil win over the United States. Although, in all fairness, we were not as sharp as we need to be against the Americans.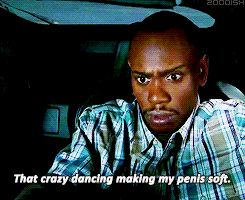 Goalkeepers
We still have the same two-way battle in goal, between Franck Gouamene and Moustapha Dah. Both are tremendous, neither will do us wrong. But Gouamene continues to get the nod. Hamed Kone is nothing more than a backup. (No, that's not fair, we trust him with picking up the Starbucks order each morning. So he's got that going for him.)
Defenders
Junior Kouadio remains our starting libero, with Ousmane Kouassi as the more-than-capable backup.
The bog-standard centerbacks in our 1st XI are still Bakary Kobenan and Karamoko Fofana, with Moussa Keita and Adjaho Meleke in the 2nd XI.
At wingback, we still have Ange Diallo on the right in the 1st XI, with Fabrice Dao as the backup. On the left, Daniel Sangare will start, with Kevin Kone in the 2nd XI.
Midfielders
I've wrestled with this one. Our starting regista will be Franck Niamke, ahead of Adama Traore. Both players could slot in anywhere in our core midfield. I love Traore. But with the growth of Niamke's mental attributes over the last year, he gets the nod.
Fabrice Kouao stays on as the roaming playmaker in our 1st XI, with Alassane Dao in the 2nd XI.
Youssouf Meite and Serge Diallo will be our starting mezzalas, with Gervais Traore and Didier Kone coming off the bench. 4 very familiar faces.
Attacking Midfielders
The main man up top is Orlande Kante, who continues to be an absolute beast. Anicet Toure is the very capable shadow striker in our 2nd XI.
Final Thoughts
I won't belabor the point. This is the strongest we've been since Nicolaj Bur was appointed as the Ivorian manager in July 2034.
There will be no excuses for a poor performance. We should be in the mix for the title. We just need a little luck along the way, as anyone does to win the World Cup.
We square off against Scotland first — a chance for revenge after they humiliated us 4 years ago in the Group Stage, a 3-1 loss — before rounding out Group play against Australia.
---
Group Stage.
If there was any question as to whether we would show up this year, that was dispelled against Scotland.  2 goals in the first 10 minutes against Scotland, whom we utterly dominated even after our foot was taken off the gas after the 3rd goal. 
Payback, for the humiliation of 2038. And a promise, to the opponents we will face as the tournament progresses.
The 2nd XI were tasked with defeating Australia.  An early goal from Adama Traore set us on the path, with Didier Kone putting the result beyond a doubt in the 48th, followed by 2 stoppage time goals.  Again, we were in complete control, even if our finishing left something to be desired.
We draw New Zealand in the Second Round, with the winner of Spain-Cameroon lying in wait. Possible quarterfinal opponents include England and France.
Buckle up, lads.  It's about to get tasty. 
And I'm not just talking about Zlatan's Golden Fountain.
---
Second Round.
Given the relatively straightforward draw, we deploy the 2nd XI to face New Zealand.  We brought a deep, experienced bench for a reason.  Zlatan took some convincing, but he sees the value in letting our 1st XI approach the final stages with fresh legs.
Anicet Toure repayed our faith in the 14th minute, followed by a penalty in the 18th. We failed to capitalize on our domination and our profligacy gave the Kiwis a glimmer of hope after an 81st minute goal against the run of play. But we closed the match out firmly.
Comfortably through to the Third Round, even if the scoreline did not reflect the match, on balance.
We'll face Danny Cowley's Spain – the team sitting atop the FIFA rankings – after they eliminated Cameroon, 1-nil.
---
Third Round.
June 29th. 16 days after our opening match against Scotland. 16 days in which our 1st XI have been able to rest, recover and prepare while the 2nd XI fought on the pitch.
Some called us crazy. They aren't necessarily wrong. But fears that the 1st XI would not have the sharpness associated with tournament play were overblown. Misplaced.
While Spain enjoyed possession, we were the only side with menace. Ange Diallo gave us the lead in the 30th minute with a beautiful header, assisted by Sangare who cut the ball back into the box dangerously, after Kante sent him through. The real dagger, though, came just before the half when Kouao found Kante breaking behind the high Spanish line. 2-nil.
The pattern of the match continued until the 75th minute – Spain controlling possession, with nothing to show for it, while we threatened to score again. The best chance of the match for the Spaniards saw Athletic legend Javier Diez one-on-one with Gouamene, but Franck stood firm to deny him.
2-nil.  A massive win.  We will face Paul Pogba's France, ranked 2nd in the world by FIFA.
---
Quarterfinals.
A tight match.  Back and forth.  Chances on both ends. 
First blood to the Ivorians, though, as Kouao whips in a dangerous free kick, finding Kobenan on the back post to head home under heavy pressure.
Statistically, France are in control. More possession. More shots.
Their patience pays off in the 63rd minute.  Romain Pieri firing home a rebound after a massive save from Gouamene, at close range.
We dig in and fight for the winner. But it doesn't come. Extra time.
Neither side can break the deadline. The lottery of penalties will decide who goes through.
Orlande Kante buries his. Pieri equalizes for France. 1-1.
Didier Kone fires wide, but Gouamene makes the save as Fournier tries a cheeky chip down the middle. Still 1-1.
Alassane Dao smashes his penalty home, only for Bouzid to find the same corner. 2-2.
Junior Kouadio sends the keeper the wrong way, and Gouamene again reads the French well…Blanc trying a cheeky chip down the middle! Saved! 3-2 after 4 rounds.
Adama Traore will take our 5th penalty…to send us into the semifinals.  Replaced in the 1st XI by Niamke, but still a valued, senior member of the squad.  With ice in his veins.  He buries it.  4-2.  Through on penalties.  Gouamene, once again the hero in penalties.
We will face Juan Manuel Azconzabal's 3rd-ranked Argentina, who beat Anthony Lopes' Portugal, 1-nil.
---
Semifinals.
A beautiful night at the Spyros Louis. Our old stomping grounds. The scene of so many triumphant nights. Many nights where – as tonight – our opponent would sit back and hope not to be overrun.
Argentina's deep-lying, conservative 541 told me all that we needed to know.  We'd been forced to rotate the squad, but nevertheless Argentina were not playing to win – rather, they were playing to not lose. 
A header from Meleke is cleared off the line in the 2nd minute, proving they were right to be cautious.
The first 45 sees Argentina faff about with the ball, a poor man's imitation of Louis Van Gaal at his most pedantic. We're the only side playing with intent. But we must make our chances count.
The deadlock is finally broken in the 70th minute, as Kouassi heads home at the near post, off an inswinging corner from Kouao.  1-nil.  20 minutes to play. 
Substitutions to address our tired legs.  While Argentina are less defensive, they've yet to come out of their shell when Niamke buries one in he 83rd.  Smashed it.  From 18 yards.  2-nil. No keeper would've touched it.
An 89th minute penalty is buried by Toure, after Didier Kone is taken down in the box. A clear penalty. Never a doubt.
3-nil.  A fair reflection of the match. 
We will face Ulisses Garcia's Switzerland in the final, back here at the Spryos Louis.
---
Final.
A massive night. The biggest possible stage. And we're prepared.
A dream start, as we earn a penalty in the 4th minute – a probing free kick from Kouao seeks Kante taken down.  Our talismanic forward makes no mistake. 1-nil.
Kone buries one in the 24th minute, only for it to be called back by VAR for offsides.  A beautiful through ball in the box.  A shame.  It would have been no less than we deserved.  The Swiss have been content to possess the ball miles from our goal, afraid to push forward.  While we look dangerous at every turn.
We reach halftime in control. But in need of a second goal, to ensure that the Swiss do not feel a lifeline is available to them. With more than 30 minutes to play, the Swiss become more aggressive in mentality and shape, but cannot find a way through our defensive lines. We are creating chances, but not finishing them. Something has to give.
In the end, it is the Swiss resolve that fails. Every attack, snuffed out before they can reach a dangerous area. We remain firm. Resolute.
And we claim what is ours.  The World Cup title.
The flight back to Reims, we again know that the time has come to move on.  There is at least one intriguing possibility out there…one we have to carefully consider.
If you've stumbled upon this post and are finding yourself a bit confused… Don't worry.  The basic concept behind the Nearly Men save is explained here.  Just need to catch up? Each installment in Nicolaj Bur's story can be accessed through the Nearly Men Archive.
And if you just can't get enough…join us for The Ballad of Toothless Bob, a series that explores the world of Nicolaj Bur, away from the pitch. What is Project Arcturus? What lies beyond the twisted redstone door, deep in the bowels of the Santiago Bernabéu?
---