If you've heard of sister cities before then this save makes a lot of sense. If you haven't, sister cities are agreements between towns, cities, counties, prefectures, provinces, regions, states, or even countries in geographically and politically distinct areas to promote cultural and commercial ties.
In short, two towns agree to a connection for political, commercial or even social reasons.
Football clubs or at least their supporters also do the same.

What started as a glimpse into Rapid Wien for a save to take down Red Bull Salzburg has now evolved. I'm going to hop around the 5 of these clubs, imposing a set time limit on myself to get them up, running and successful as quickly as possible.
Save Rules
Only Manage Each club for 4 years in succession
Try and achieve as much as possible in those 4 years
You may only return to a club after you've managed at the other 4
We're going to basically create a career hopping to and fro between these clubs saving them from relegation, turning them into Title Contenders, or if we're unlucky just keeping them afloat for as long as we can before we're force ourselves onwards.
Where are we Starting?
So I simmed until one of the jobs opened up. I was thinking of joining in 2/3 years down the line, but then I noticed one was available and leapt onto it.
The lowest situated club among the five, and thus the perfect starting point.
Are they actually called the Lions of the North? No, but they absolutely should be.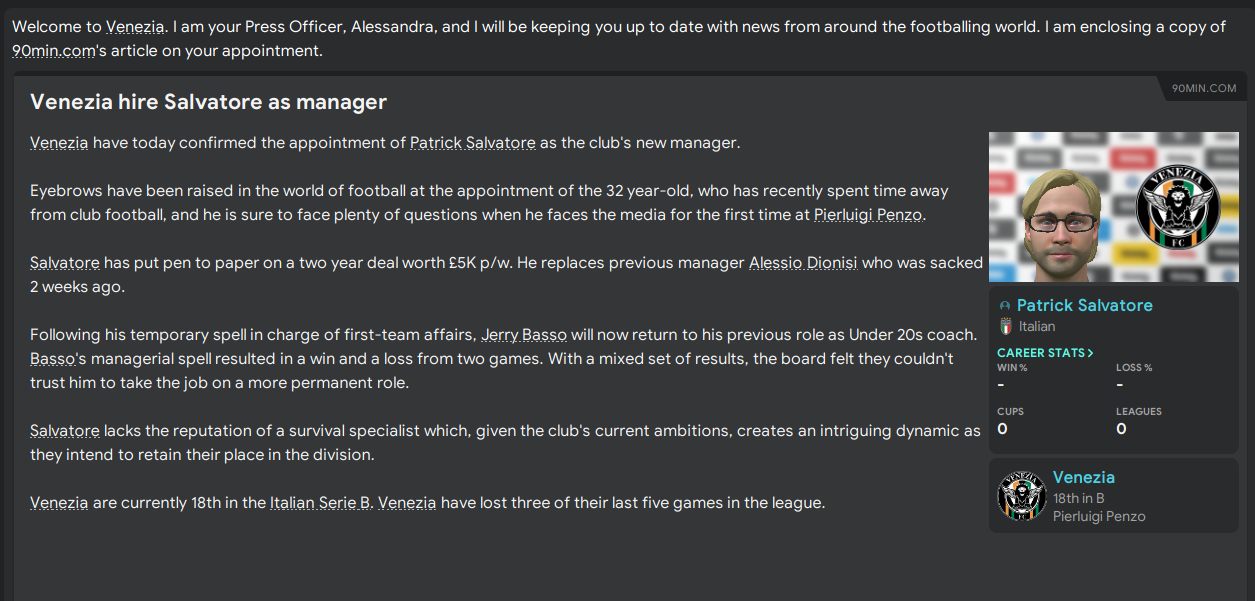 Let's get going…