2043/44 Open Thread
---
June 2042.
Life in the post-Reims world has started well, with Belgium claiming the 2043 Nations League title, after a hard-fought 1-nil win over Quentin Bernard's France in the semifinal, and a convincing 3-1 win over Italy in the final.
We've got a friendly against Bolivia next week, but unless an eligible job opens soon, our next competitive match will be the 2044 Euro qualifiers in September against Georgia and Gibraltar.
Being stuck in Belgium isn't the worst thing ever, mind you. And it reminds me, I really need to watch In Bruges again.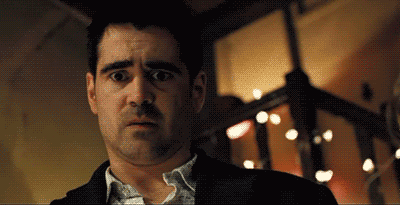 ---
July 2043.
Nicolaj Bur's successor at Stade de Reims is none other than Matthias Kaltenbach. Not the worst thing that could have happened.
The strangest thing to happen in a summer with lots of managerial movement, by far, is Cristiano Ronaldo leaving Juventus to go to Stuttgart, who've finished 3rd in the Bundesliga for the last 5 years. Stuttgart is a club that I once thought could push on and become eligible, but they eventually ran into the buzzsaw that was Gladbach under Bur and Julian Nagelsmann.
That being said, the window may be opening up for Stuttgart, as Nagelsmann left Gladbach for Juventus. Another really odd move that I didn't see coming.
Continuing the managerial merry-go-round, Ongjen Vranjes left Aston Villa for Gladbach, after winning 5 straight Premier League titles.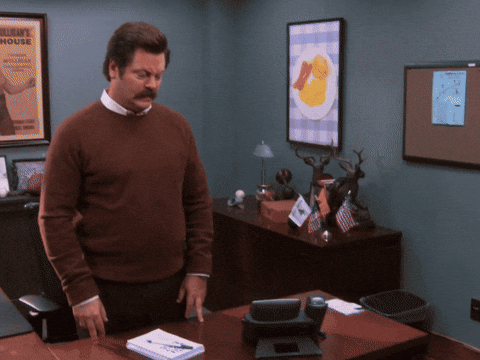 ---
September 2043.
After a summer of relaxation, the qualifying campaign for the Euros resumes, with a solid 4-nil win in Georgia, followed by a young XI demolishing Gibraltar, 8-1.
The wait for a club job continues, however. And the natives are getting restless.
Zlatan and Jesse have spent months planning for ZlatanFest 2044.
"Is like the Burning Man, Boss, but Swedish. We will do the camping near Jokkmokk, with a giant hologram of the Zlatan to greet you at entrance."
"Zlatan's being modest, Boss. I've seen the sketches. You can see the hologram from space. It's beautiful. Puddle of Mudd just confirmed that they'll headline the first night. We're waiting to hear back from Nickelback."
"The Zlatan is ready for the Nickelback, Boss. The Zlatan is making Swedish peyote, enough for the everyone to share."
I don't know how much longer I can handle this.
---
October 2043.
Euro qualification is confirmed, as we spank Romania 4-nil in Brussels, then curb-stomp Norway 5-nil in Oslo. Although we aren't going to take it easy on Gibraltar and Georgia in a month's time…
---
November 2043.
The Euros qualification campaign concludes with 2 final wins: 2-nil over Georgia, 5-nil over Gibraltar. Perhaps it wasn't the "perfect" qualifying campaign, but it takes my record with Belgium to 14 wins from 17 matches, with only 2 losses and +46 goal difference.
No complaints here. Other than the lack of a club job…
---
December 2043.
Planning for ZlatanFest 2044 continues, as he and Jesse are anticipating a break after the Euros. I'm more optimistic about the "right" club job opening sooner than that, but who knows.
I'm a glass-is-half-full kind of guy. It's just who I am. Zlatan is more the let's-make-homemade-peyote kind of guy.
Christmas was a little tense, though. Too much downtime. I bought both Zlatan and Jesse the new Zune for Christmas. But they came pre-loaded with the latest single from the Lumineers. We had to throw them away, just to be safe.
---
April 2044.
I used to think there was a limit to how much Mario Kart one could play, before going insane.
Now, I can't decide if we have breached that limit, or are just precariously close to it. When I sleep, I dream of Rainbow Road. And red shells.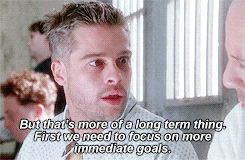 The Belgians steamrolled Denmark, 2-nil, in an all-too-brief respite from our self-imposed isolation outside of Bruges. We received a favorable draw for SwissAus 2044, though, so I'm pleased.
While at times it looked like a managerial position would open up at a club we would consider, it has never come to that. We wait, patient. Yet impatient.
There's always time for another round of Mario Kart. Zlatan thinks that we've been playing it so much, that the AI is on the verge of becoming self-aware. For weeks, I thought he was just having a laugh. I'm no longer certain. Reality has become…ephemeral.
---
2043/44 "Season" Review.
So, uhh…yeah. This happens sometimes in journeymen saves when the list of eligible clubs is limited. A full calendar year without a club.
The Belgians' qualification campaign speaks for itself. But before we can turn the page, we have to take a quick look around Europe to see what happened.
In the Champions League, Ognjen Vranjes' Gladbach brought beat Baba Toure's Panathinaikos, 1-0 (aet).
Champions League: Overview | Knockout Rounds
In the Europa League, Sandro Schwarz's Atletico beat Mauricio Pochettino's Lazio, 2-nil.
Europa League: Overview | Knockout Rounds
In the Europa Conference League, Mikel Arteta's Frankfurt beat Lior Refaelov's Zulte Waregem, 1-nil (aet).
Europa Conf. League: Overview | Knockout Rounds
In the active leagues, Samuel Yepie-Yepie's Lyon won Ligue 1, 1 point ahead of Matthias Kaltenbach's Stade de Reims. Baptiste Santamaria's Aston Villa won their 6th straight Premier League title. Julian Nagelsmann's Juventus reclaimed the Serie A title. Paolo Fonseca's Sevilla won their 7th straight La Liga title. Frank Lampard's Schalke claimed the Bundesliga title. Club Brugge won their 8th straight Belgian title, their 15th in 18 years. Baba Toure's Panathinaikos won their 20th straight SuperLeague title. Marko Arnautovic's Partizan won their 12th straight title. Finally, Rayan Cherki's IFK Norrkoping won the 2043 Allsvenskan title, their 7th in 10 years.
Save/Challenge Overview
If you've stumbled upon this post and are finding yourself a bit confused… Don't worry.  The basic concept behind the Nearly Men save is explained here.  Just need to catch up? Each installment in Nicolaj Bur's story can be accessed through the Nearly Men Archive.
And if you just can't get enough…join us for The Ballad of Toothless Bob, a series that explores the world of Nicolaj Bur, away from the pitch. What is Project Arcturus? What lies beyond the twisted redstone door, deep in the bowels of the Santiago Bernabéu?
---