---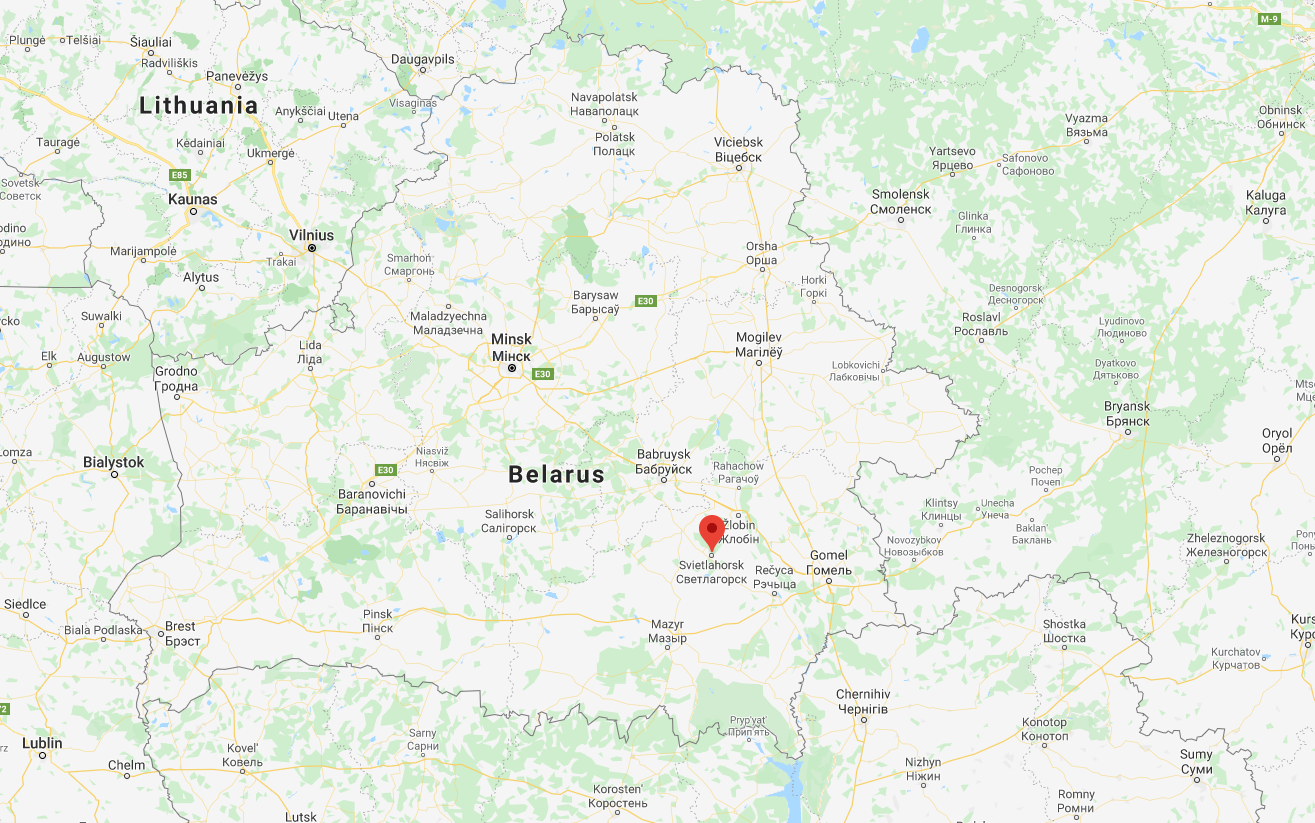 A good distance away from his home in Mother Russia, Svato had set up camp.

Looks like something out of Face/Off. @SeattleRed would get a kick out of that…
In any case, this is pretty much all there is to Svetlogorsk, the city we have arrived in. It's pretty neat, huh? A bit of bushes, a highrise in the front, and one in the back..😉
68.000 inhabitants, and famous for… a railroad station.
They're industry heavy with both a power plant and a butter-making factory.
Both catholic and orthodox, and with it's population of 1% of the Belarusian population, they amass 30% of all reported HIV-positive cases in Belarus. Around 6% of the 68.000 are HIV-Positive, roughly 4.080 cases.
I'm not saying, there's a correlation – you thought that yourself! Stop putting words in my writing. Nonsense.
Anyways, so this orthodox, HIV-ridden, suburban highrise paradise must have a pretty amazing football team, right?
"The club is notable for being the only club in Belarus that has been playing the First League since the very first season (1992) without a single promotion or relegation for 29 seasons in a row."
Right… So… Eh…The stadium, according to Wiki, has room for 2.500 and is called 'Bumazhnik Stadium'.
Which would roughly room 60% of the HIV-positive people of Svetlo.
However, according to FM, the grounds are just called Khimik, and only room for 1.500, meaning we're limited to 36%…
Disappointing doesn't even begin to cover my emotions right now.
Of other information of the club itself:
Looking forward to the youth intake, whenever that's going to happen.
We have some okay facilities in that regard, and seeing as our player material is very poor I think we are bound to heighten our level once we get more in.
This is btw. Svato. but more about him next time!

Next Up – Svato & Co. meets the team