2045/46 Open Thread
---
June 2045.
Before we can push on to the 2045/46 campaign proper, we've got the Nations League to contend with. We take our unbeaten streak to 32 matches (dating back to a November 2042 loss to England), with wins over France (2-1) and Spain (1-nil), to bring home another Nations League title.
During my three years at the helm, the Belgians have won 34 of 38 matches, losing 2, drawing 2. 115 goals for, 23 against. 2 Nations League titles and the Euro 2044 title. Number 1 in the FIFA rankings.
If we aren't ready for the World Cup, I don't know that we ever will be.
---
July 2045.
Before we dive into some transfer updates, a random aside. When Paulo Fonseca retired, I noticed that Sevilla are playing in the Hu Tao Arena, named after their tycoon Chairman. I love this stuff.
Three additional transfers are confirmed, before the window opens up in a few days' time.
Icelandic U21 keeper Gudmundur Magnusson has arrived for $5.25M from Breidablik to compete with Drameh Jarju and Massimiliano Marangon. Magnusson will likely play with our 2nd XI, while Marangon goes out on loan to ensure he gets enough minutes. I've had good luck with Icelandic keepers earlier in this save and in prior saves, and it looks like he could be a beast.
Tunisian/French wonderkid Oussama Ben Belgacem is a $825k signing from Bordeaux, to take up the right wingback position in our 2nd XI.
Finally, Algerian wonderkid Ryad Mihoubi will join us in August from MC Alger ($200k), to play as the left wingback in our 2nd XI.
Barring an unexpected departure, this should be the end of our incoming transfer business.
---
July 2045.
Ugh. I just realized that, by winning the 2044/45 Europa Conference League, Sampdoria claimed Italy's 7th spot in Europe for 2045/46, and are seeded into the Europa League.
So, we won't have European football after all. F*** my life.
There's only one lesson that we can learn from this.
---
August 2045.
Another signing, as Bianchetti threw his toys out of the pram at being unable to move to Cremonese.
Cremonese, for urCristiano's sake.
Be careful what you wish for, Giuseppe.
Bianchetti was shipped out as soon as possible — $7M (plus clauses), to his beloved Cremonese.
To replace him, we brought in Davide Borrello from Milan on loan, with a $9M option to purchase. I intend to use it. He'll be the shadow striker in our 1st XI.
---
November 2045.
About as good a start to the campaign as we could have asked for. Undefeated through mid-November, sitting 6 points behind Julian Nagelsmann's Juventus. There's no question that I'd rather be in Europe…but in the end this will work out fine if we can secure a Champions League spot this year.
The Belgians qualify for the World Cup in style: 8 wins from 8; 19 goals for, none against. Our run of matches this fall was relatively underwhelming, though — September saw back-to-back 1-nil wins over Finland and Austria; October, a 1-nil win over Estonia before we secured qualification by stomping the Greeks, 6-nil; November, another 1-nil win over Finland, before wrapping up with a 3-nil win over Austria.
The only team that truly attempted to play us was the Greeks…which I guess proves why everyone else just sat deep and crossed their fingers. We had multiple goals called back for offsides in the matches against Finland, Estonia and Austria. We also used our 2nd XI in multiple matches.
In the end, the only thing that matters is that we qualified and were absolutely dominant throughout the process. Sure, we could have been more ruthless at times, but we're through.
---
December 2045.
A solid draw for the World Cup — Martin Liguera's Uruguay and AI-managed Morocco. With a date against someone from Group G, if we progress.
---
December 2045.
A brilliant end to a strong year. A chance to take on ****doria, to avenge our abrupt exit from the Europa Conference League, without having kicked a single ball.
The lads did themselves proud. A 3-nil win. We finish the calendar year sitting 4th, 5 points clear of the Roma side that we beat last week.
We have no distractions. No excuses. We have 4 and a half months, to take care of business and secure a spot in Europe next year.
---
January 2046.
Fiorentina's in-save record against Juventus isn't particularly impressive. 3 wins. 5 draws. 53 losses.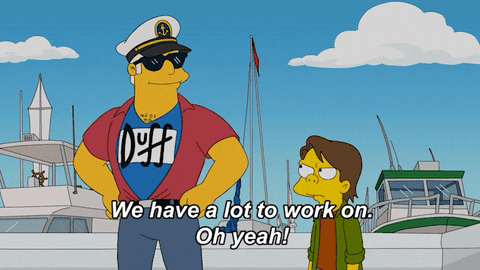 ---
January 2046.
…soon to be 55? I'd laugh at Juve's new stadium if I wasn't crying.
Edit: Yeah, that's 55. Not a bad scoreline for the 2nd XI who rotated in for the Coppa Italia, but those stats…
---
March 2046.
9 matches to play, we sit 4th. 6 points clear of Roma (who we are away to on Matchday 36). 13 points clear of Inter and Lazio. With only 2 losses, our goal difference speaks volumes, statistically…but we will need to find another gear to challenge for the Serie A title.
We need to finish strong. Another year without Europe would be brutal.
The Belgians are ready for the World Cup, having curb-stomped the United States, 3-nil, in our March friendly.
To be continued…
If you've stumbled upon this post and are finding yourself a bit confused… Don't worry.  The basic concept behind the Nearly Men save is explained here.  Just need to catch up? Each installment in Nicolaj Bur's story can be accessed through the Nearly Men Archive.
And if you just can't get enough…join us for The Ballad of Toothless Bob, a series that explores the world of Nicolaj Bur, away from the pitch. What is Project Arcturus? What lies beyond the twisted redstone door, deep in the bowels of the Santiago Bernabéu?
---