Way back in the mists of time, there existed a book that described how you could have travelled throughout the European continent for the princely sum of $5 a day. Budget friendly thrills.
I figured this could translate to FM as I continued my search for a save to get my teeth into. The Premier League is one of the toughest leagues to win in the current climate. I will make it even harder by only spending a maximum of £1million on any player. Add to that, I will only make one or two free agent signings per season. Finally, any loans I get in will have to have no fee.
There seemed to be only one team to pick to make it a little harder. Norwich City..
However, within 5 seasons, I had won the domestic treble and two European titles, bar the Champions League, CWC and UEFA Super Cup. This to me, was a vindication of my policy and a signal to move on into the wider (Werder?) world.
And, as you can see, the team I've chosen to move onto is SV Werder Bremen of the Bundesliga. Werder were a force in the early-to-mid 2000's and players such as Diego, Naldo, Mesut Ozil, Wiese, Frings and Borowski are still remembered and sung about today.
So we continue to run the £1million Challenge. Also, I will try to sign players from the lower leagues of Germany where possible. The team is in a pretty bad way, so it'll be tough, but I'm looking forward to the challenge.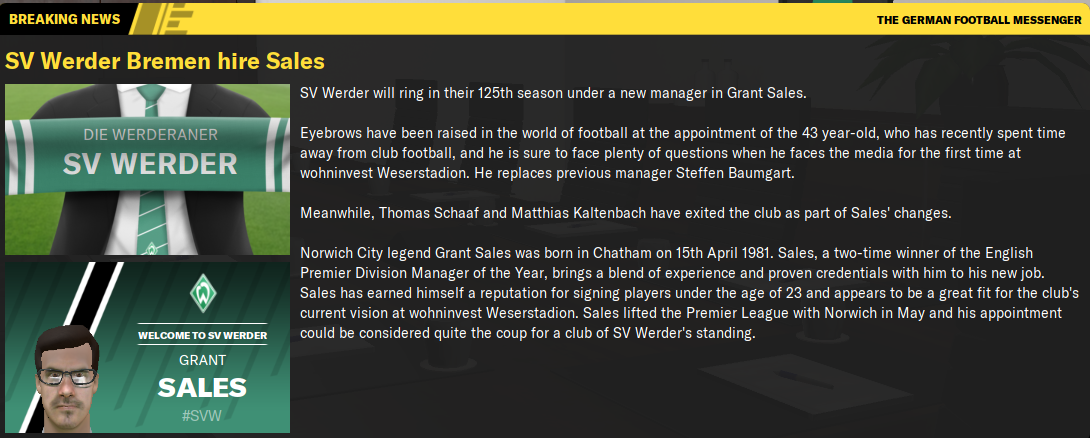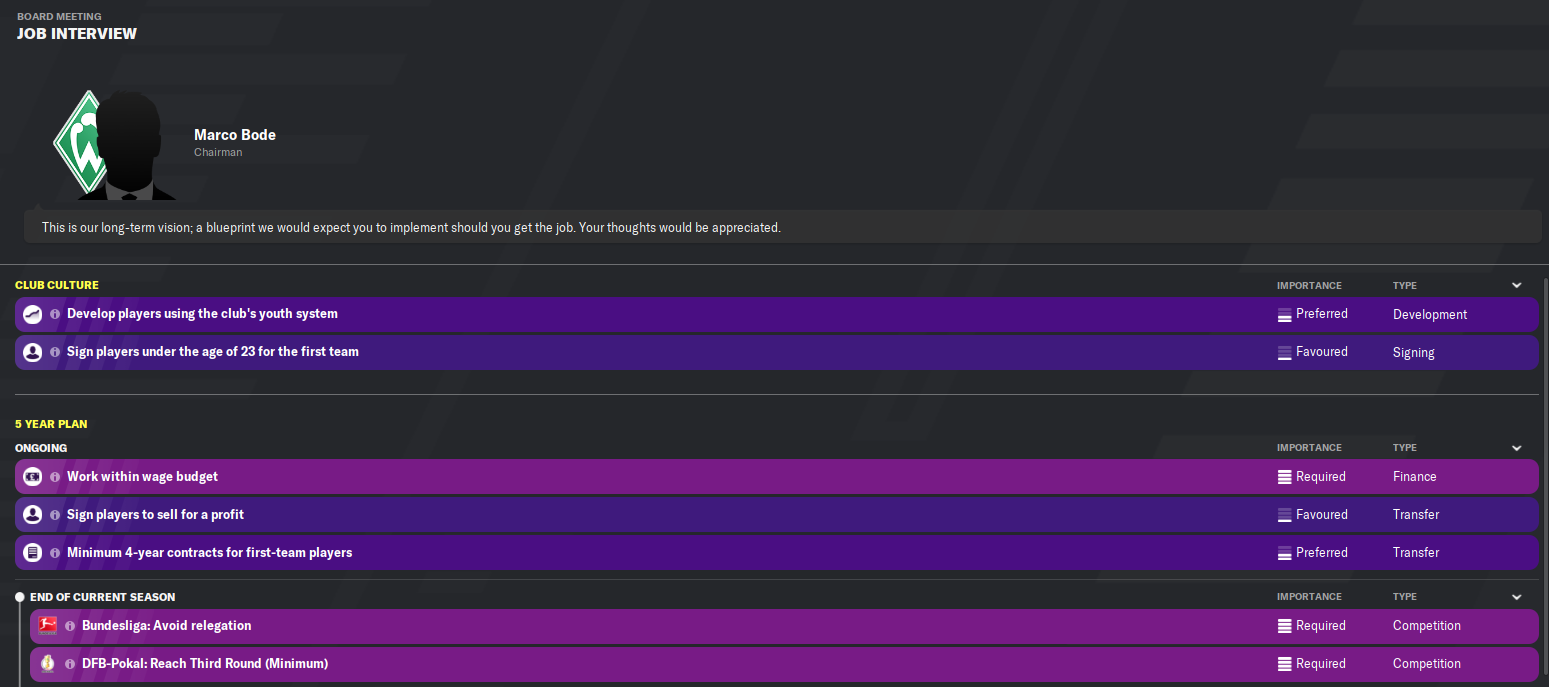 As you can see, it is a momentous year for the club and we have to try and live up to the standards set by the mid-2000's squad. The good thing is that the club has designs along the same lines as I do, so we'll work together to try to bring this club out of the doldrums…
Key Players

The goalkeeper position is vital and Luca Plogmann is going to be key until we can get someone else in with a lower Eccentricity rating.

Becir Omeragic will anchor the center of defence for a number of years and will give us a decent spine to work around to bring this team back.

Johannes Eggestein is a long-time Werder player, coming up through the youth system and becoming a fixture. We need him to hold the team together so we can bring players though.