Duruji Kvareli / Georgia – 2044 Open Thread
---
December 2043 / January 2044 – Odds & Ends.
Our new Chairman immediately puts those grapefruit profits where his mouth is, agreeing to expand Kursha Road to a capacity of 22,200. The only downside? We will be based in Tbilisi for the majority of the 2044 campaign, more than 2 hours from Kvareli.
The Champions League draw pits us against David Nielsen's Barcelona, who are struggling in La Liga and sit 5th heading into the holidays.
The frustration is real, however, as we still have not had a single player nominated for the Balon d'Or, current or former. Outrageous. One of our former players, Aidara, claims the CAF Footballer of the Year Award, pipping Thiam and Anyamele at the post.
For the third straight year, television rights remain stagnant at $5.94M per team.
---
January 2044 – Duruji Kvareli Squad Review.
It's that time of year, folks.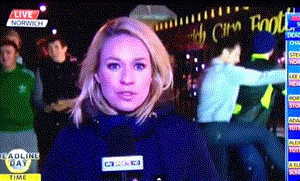 As indicated at the time of the South African grapefruit magnate's takeover last October, we're pivoting towards a squad-building policy based on: (1) youth academy graduates; and (2) importing promising youth prospects from Africa. (Players currently on our books remain fair game, of course.)
We were already in the midst of a squad restructuring, so it is the perfect time to take a close look at squad.
Unfortunately (fortunately?) for our beleaguered Sky Sports reporters, their long wait outside Kursha Road is for naught. We will not have any incoming transfers during this transfer window.
We're currently carrying a 27-man first team squad — our depth chart reflects 2 XIs, with 3 additional substitutes and 2 players out on loan. It is a strong squad, overall, with some tremendous potential still to be realized.
Most of these names will be familiar to anyone who has been following the save; some more so than others.
We're playing 2 versions of our Nagelsmann tactics — the strikerless PM Haaienmes and its spiritual cousin, the "inverted strikerless" PM Haaienkanon, both of which are discussed in Those Who Do Not Move, Do Not Notice Their Chains.
Let's dive right in, without further ado.
Goalkeepers.
The undisputed starter in goal is Aliko Dolidze, arguably the best player to come out of the Duruji Kvareli academy to-date. He's the No. 1 for both club and country, having anchored the Crusader's World Cup win and most recent Champions League win. I don't see anyone catching him, any time soon.
But if anyone is going to, my coaches think it will be Lasha Koberidze, our backup keeper, another youth academy graduate. I've brought Lasha into the national team setup based on his potential. Depending on how willing he is to play second fiddle at Duruji Kvareli, he could be a long-term member of the squad.
Defenders.
Our starting libero (for both club and country) is Saba Kapanadze. He's more of a deep-lying, playmaking midfielder than the legend he replaced (Abdoulaye Diallo), but is a force in his own right, having claimed the 2041 Golden Boy award. Kim Jong-Yae is our backup, and has developed superbly since his arrival last January. (Gia Sukhiashvili is also on our books, but is currently on loan with Granada to ensure he gets the minutes he needs. Decisions will need to be made when he returns in the summer.)
We also have tremendous depth at centerback, after Patrik Lukas shoved his way into the 1st XI last year. The man who made way was Georgia's most capped player of all time, 33 year-old Vasil Kantaria (136 caps, all earned after we stole him away from Lokomotivi). Kantaria has yet to start declining with age, but I've dropped him to the bench for both the 1st and 2nd XIs in anticipation of that decline, and to allow for younger players to get the minutes they need.
Guga Metreveli, a converted defensive midfielder, has been in our 2nd XI but will step into the 1st XI alongside Lukas for the coming campaign, replacing youth academy graduate Nika Surmava. Surmava is a solid player and more than capable; he spent last year in our 1st XI alongside Kantaria and Lukas. But young Metreveli is the future.
Surmava will pair with Adam Szentpeteri in the 2nd XI, a solid young Hungarian prospect. Lasha Nozadze is currently out on loan; the 21 year-old is competent but does not have a future with Duruji Kvareli.
It's an all-Georgian affair at wingback right now. On the right, Tengiz Baramidze starts with Vazha Gabunia as his backup. On the left, Beka Kiknadze (winner of the UEFA Golden Boy award in 2042) and the brilliantly-named Galaktion Gujaraidze patrol the flank. It's a solid group, but I remain unconvinced by Gabunia.
Midfielders.
We've had several brilliant roaming playmakers over the years, not the least of which being Qlirim Bajrami, who anchors the midfield for our 1st XI. Bajrami is a verified club legend. However, he may ultimately be eclipsed by Hampus Carlsson, a Swedish U21 who has talent and potential to spare.
Gocha Gaprindashvili isn't quite as saucy as Qlirim and Hampus, but he is more than competent. He spent last year on loan at Merani and will almost certainly be loaned out again this year. He is too good to sit on the bench for our 2nd XI, but not good enough to get on the pitch.
At mezzala, we have the steady, reliable duo of Zurab Ghoghoberidze (winner of the UEFA Golden Boy in 2039) and Lasha Gegia. While they are currently our pairing in the 1st XI, they have no shortage of competition.
Guido is the club's record signing ($27.5M), and has been a brilliant addition to the squad. He spent last year playing from the bench in our 1st XI and featuring for the 2nd XI. If he continues to develop, he will rightfully demand a starting spot in the 1st XI.
South African youngster James Rebelo and the Torpedo Kutaisi-bred Mikheil Gabitashvili are also waiting in the wings, in need of minutes and perfectly capable of stepping into the squad. Guido and Rebelo paired in the 2nd XI last year, with Gabitashvili enduring 2 frustrating loan spells at Metz and Almeria, neither whom made use of his obvious talents.
(While he is currently content, Gabitashvili may have an attitude problem. I'm listed in his favorite personnel, but he still spent the better part of a year mad at me for not loaning him out, and instead playing him with our 2nd XI in 2042, where he made 11 appearances in all competitions. I also gave him his international debut with Georgia in mid-2043 against Andorra.)
A decision needs to be made here. We have 5 players, 2 of whom are established "senior" members of the squad. The other 3 have bags of potential and need minutes to develop. My plan at this point is to send either Rebelo or Gabitashvili out on loan and kick the can down the road on making an actual decision.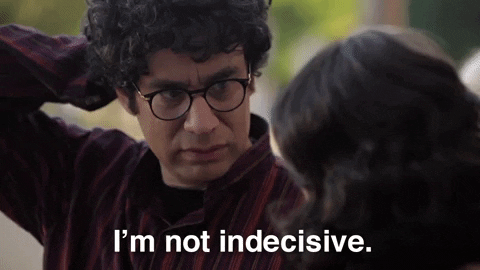 Attacking Midfielders / Forwards.
Leading the line for Duruji Kvareli is the same pairing we've had for several years now, Ibrahim Anyamele and Sekou Thiam. Anyamele is our all-time leader in appearances and goals, with 505 appearances and 345 goals in all competitions. Thiam is no slouch, with 282 appearances and 139 goals in all competitions at the age of 26 (numbers which are stunted by the fact that he was playing behind Mamadou Aidara until 2040).
Irakli Kurashvili and Aslan Frolov are the backups here. Kurashvili is a long-serving member of the squad, has 366 appearances and 216 goals in all competitions.
Frolov has been a source of frustration since his arrival from Lille. My scouts rated his potential much higher than my coaches do. He can clearly do the business. The question is whether he'll step up to the challenge, or keep moaning about going back to Lille on loan.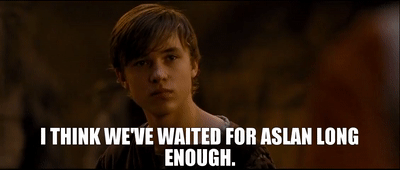 At the age of 31, Anyamele has only a few years left. Can he push on to 500 goals in all competitions? That's perhaps a big ask, but not beyond the realm of possibility if: (1) he doesn't start to decline too quickly; and/or (2) he finishes his career in our 2nd XI, beating up on the domestic competition.
He would make for a deadly partnership with Kurashvili. The questions being, who would step into the 1st XI? Frolov? My strong belief is that we will need to dip into the transfer market to find someone to take over.
Final Thoughts.
We're the defending Champions of Europe. But we are also extremely young, with only 2 players over the age of 30 and 13 players under the age of 20. There is no reason that this side cannot continue to dominate for years to come.
That being said, I am planning to bring in 2-3 players in the summer transfer window, with a shadow striker/pressing forward being my primary target.
Our first test of 2044 will be the Catalans, whom we last faced at the Club World Cup in 2041.
---
January/February 2044.
As we gear up for the campaign, Gabitashvili leaves on loan. He will join Fulham in their Premier League relegation battle.
Gaprindashvili also leaves on loan for Dynamo Dresden, who are in need of all the help they can get in the Bundesliga.
One of the challenges of managing in a country which operates on a calendar-year domestic league is that, once you reach a certain stage of the save, your first competitive match of the campaign is a European knockout round tie. At times, we have been less than impressive in this first match, needing to chase the tie in the second leg.
This time, however, we travel to Barcelona and take the game to our Catalan hosts. A 2-1 win is our just reward, as we sit deep in PM Haaienmes until they are reduced to 10 men, at which point we go for the jugular in PM Haaienkanon. It was not our prettiest performance, but that is irrelevant. Barcelona will need to chase the tie at the Mikheil Meskhi, our temporary home for the year.
We commence the domestic campaign in scintillating form — a 4-nil win over Torpedo Kutaisi to claim our 16th straight Super Cup, followed by a 7-nil win over Spaeri to kick off the Erovnuli Liga calendar.
We're unbeaten in 322 league matches, a run stretching back nearly nine years.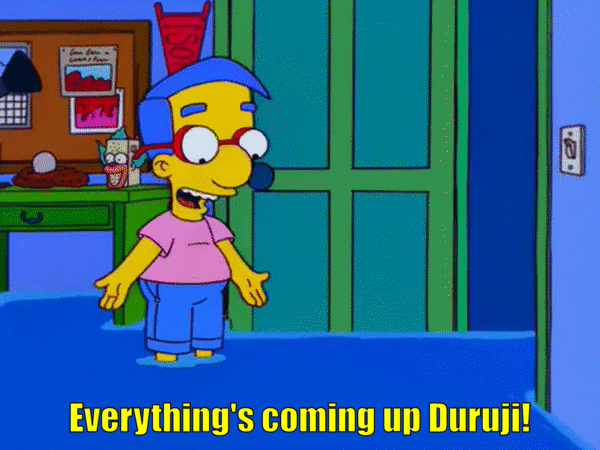 ---
March 2044.
Back in Tbilisi, we knew the Catalans would have to come at us, so we sat deep in PM Haaienmes and tore them to pieces in transition. A 3-nil win on the night was our reward, coupled with a quarterfinal draw against Bruno Lage's Atletico, after they eliminated Florentino Luis' Chelsea.
The South African influence at Duruji Kvareli continues to grow as we sign up Orlando Pirates as an affiliate. Already, rumors are circulating that the Chairman is seeking to influence the South African FA to appoint the Amirani/Ibrahimovic partnership at the first available opportunity.
With the Georgians, however, our March friendlies demonstrate little. A 3-nil win over Costa Rica followed by a 2-nil win over Haiti. A chance to stretch our legs, but neither truly a test. We will need to be more focused, more ruthless, at the Euros.
---
April 2044.
A tough test away to Atletico, who sit 2nd in La Liga. But we've been down this road before.
Away to a confident, strong opponent in the Champions League? There's only one response.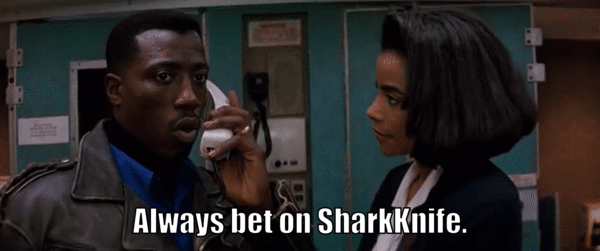 A 1-nil win at the Metropolitano provides a textbook display of what PM Haaienmes does best. A resolute, solid defense. A dynamic, incisive attack. Atletico dominate possession but fail to register a single quality look at goal. In turn, we could have buried them had we been more ruthless in front of goal.
Before the second leg, the footballing world turns its attention to the draw for the Euros. We will face Ole Gunnar Solskjaer's England, Danny Buijs' Netherlands, and Sweden. A chance for the English and Dutch to redeem themselves, after we beat them two years ago along our path to the World Cup title.
A big test for the Crusaders. But that is for another day. We have more immediate matters to attend to.
Atletico come to Tbilisi in search of payback, and enjoy a much better night. However, it is not enough. A 2-2 draw on the night means that we advance to face Julian Nagelsmann's Bayern.
One good piece of news is that Lokomotivi have done their part to help improve the reputation of the Erovnuli Liga, reaching the Europa Conference League quarterfinals before being eliminated by Athletic. Their domestic form has suffered as a result, but this is a good sign as it is far and away the best performance by another Georgian side over the last 20 years.
---
April/May 2044 – Champions League Semifinal.
The first leg against Nagelsmann's Bayern in Tbilisi proves to be a narrow, hard-fought affair. We allow ze Germans to control possession, while we look dangerous in possession…at least, we look dangerous until we enter the final third. We spurn numerous chances, but in the end Kurashvili hammers home the winner with a world-class volley in the 86th minute. 1-nil is not the convincing win we wanted, but it will suffice. If we can take care of business in Bavaria.
But we fail to do so. We are flat. Ineffective. Ze Germans, for their part, take their chances and claim a 2-nil win, to eliminate us on aggregate. They will face Gerardo Seoane's Real Madrid in the final, after Madrid eliminated Pepijn Lijnders' Lazio, 5-1 (agg.).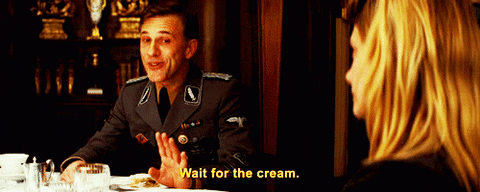 ---
May 2044.
A quiet month after our disappointing exit from the Champions League. A frustrating month, as we continue to leak goals domestically.
We've conceded 9 goals already this year, having conceded 19 last year. I must assume that this reflects the overall improvement within the Erovnuli Liga, as I cannot see any other reason why our defense would be stumbling at this juncture. (Recall that we set an Erovnuli Liga record in 2036, having conceded only 3 goals all year. We have conceded fewer than 10 goals in 7 other seasons, twice conceding a mere 5 goals.)
The Euros are imminent. But before we can turn our eye towards a chance for further glory with the Crusaders, we must take a quick look at what happened around the Continent.
Is this the first sign of the long-overdue realignment in the balance of power? PSG not only failed to win Ligue 1, but also fell to 4th, out of the Champions League positions for 2044/45. Delicious.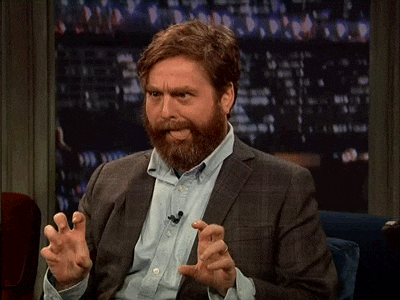 ---
Folks for offline/non-FM reasons related to work and extended family, I am putting #TheFourthGlass on hiatus.
Irreverent fraudulence to return, hopefully sooner rather than later.
God leaned over to the Devil, drew him close and declared, "those who will drink three glasses of chacha may be on

my

side. After that, they are

yours

."
If you've stumbled upon this post and are finding yourself a bit confused, the basic concept behind the Fourth Glass save is explained here.  Just need to catch up? Each installment in Giorgi Amirani's attempt to take over the football world, starting from the Georgian Regional Leagues, can be accessed through the Fourth Glass Archive.
---