Hi! How are you?
So, you're interested in the group save, but have no idea about what teams to pick??
Weeeelll.. This is the place to find out what you want. These wont be particularly accurate, but who cares about accuracy! The Second Division is spilt into two groups and each day, up until the finish, we will be profiling one team from each group! So tune in all the way, or wait until the ending, your call!
So come on, guys, have you never danske'd with the Devil in the pale moonlight?
Group 1
---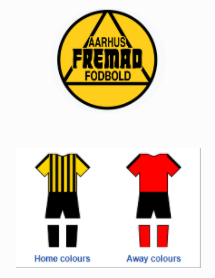 1. AARHUIS FREMAD
This team should be re-named Aarhuis BIGmad. They've been in the shadow of the bigger side AGF for many many years and they are BITTER!! To the point, where they were the subject of a reality TV show to get back to some form of relevancy. Obviously it failed. But you, you could bring them to glory. Or you could abandon them at the first opportunity!
---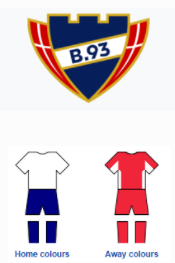 2. BOLDKLUBBEN af 1983
Hey bro! We're all Osterbro's here! Living off Daddy's trust fund. We're Boldklubben af! We're also the football equivalent of the Third Reich as we haven't been relevant since 1946. Hold your nose when you get there though. The stench of those FCK'ers down the road is overpowering…
---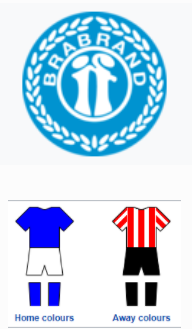 3. BRABAND IF
If you can't be Arselv with any other team, pick Braband. In the mix for last season's promotion, only to fall short, this team should represent a medium challenge. As for surroundings, there are two beautiful forests around the area, so when the pressures of managing in Denmark get too much, you can always strip naked and go up the Arslev, screaming…
---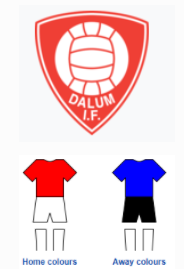 4. DALUM IDRÆTSFORENING
There is an island. And on that island, there is a tiny football club. Overshadowed by it's peers. And if you love a bit of narrative or making a story of your saves, then this is the place to be! On an island that was the birthplace of noted pyrophobic and writer Hans Christian Andersen, the tall tales are yours to tell!
---
5. FC SYDVEST 05
According to an ancient myth, an aggravated badger could attack a hunter and bite him in the legs until you could hear the bones "crunch". If you put charcoal in your boots when you went badger hunting, you could trick the badger into believing that the crunching sound from the coal was coming from the hunter's bones. In reality, the badger is protected this side of the motorway so you can get in touch with the black & white fighting spirit.
---
6. BOLDKLUBBEN FREM
Tired of city life? Take a trip to 'west of Valby Hill'. Much like Donald Trump, this club have been bankrupt twice, despite being Superliga participants for a large chunk of their (many) existences. They're also ex-Danish championship winners, so this is a chance to revive a fallen giant.
---
7. HOLBÆK BOLD & IDRÆTSFORNING
A Danish championship runner up in 1975, the fall of this club was pretty spectacular. In 2008, they dropped out of the Second Division, going bankrupt. They resurfaced under the name Nordvest FC, however, they themselves folded in 2014 and the club retained the B&I name.
---
8. HOSTELBRO BOLDKLUB
When you get to Denmark, things can be a little overwhelming. Fancy resting by the bridge? Then come to the little club who could, full of Hostelbro's. This is their highest placing ever, so whatever you do, you'll be the best in the history. Unless you play indoor football, where they won the 1999 title.
---
9. JAMMERBUGT FODBOLD CLUB
The goal of the club is to remain the most attractive club in Vendsyssel, which is the very northern part of Jutland. Achieving this goal has been eased by the club's position next to a big industrial area, which means that getting sponsors is not a problem. The club has also been host for many events. For instance: parties and cycling races. Additionally, since 1975, they have been very popular for hosting their bi-annual business conference, which is held every second year.
---
10. MIDDLEFART BOLDKLUBB
*Snigger*
On 21 November 2015, They signed its first professional player, Oluwafemi Ajilore after the Danish Football Union (DBU) has approved the club as an Anpartsselskab ("private company limited by shares").[3]
Christian Eriksen and Rasmus Falk are both former Middelfart amateur players.
---
11. NÆSBY BOLDKLUB
This club was formed in an ex-WWII German barracks. Kinda appropriate that they share a name with a English Civil War battle too.
They're an established Second Division side, whose greatest moment came when they beat Superliga side Silkeborg in a 2011 Cup game and that's about it for this team. Enjoy a fight? Start here
---
12. SVENDBORG FORENEDE BOLDKLUB-OURE FODBOLD AKADEMI
The 2000 Danish Town of the Year welcomes you to Svendborg, the shipyard capital of the country.
This phoenix club has been through many incarnations, before amalgamating with Oure FA in 2018 and gaining promotion this season to the Second Division.
---
13. THISTED FC
Make sure you sample the local organic beer when you arrive. But, don't have too much, otherwise you might end up in the largest Bronze Age burial mound with your pants round your ankles.
Ex-Chelsea winger Jesper Gronkjaer came through Thisted's youth academy to glory, so there is scope to develop.
---
14. VEJIBY SKOVBAKKEN AARHUS
This club has only existed in it's current form since 2016 and has a relegation and promotion to the Second Division in it's history since then.
One of the lowest rated teams in Aarhus, you'll have a job is to dominate the area, let alone Denmark. Want the challenge? Get it on!