Hi! How are you?
So, you're interested in the group save, but have no idea about what teams to pick??
Weeeelll.. This is the place to find out what you want. These wont be particularly accurate, but who cares about accuracy! The Second Division is spilt into two groups and each day, up until the finish, we will be profiling one team from each group! So tune in all the way, or wait until the ending, your call!
So come on, guys, have you never danske'd with the Devil in the pale moonlight?
Group 2
---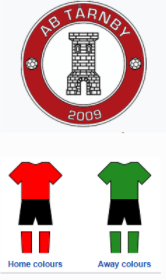 1. AB TARNBY
A team from a small suburb of Copenhagen. And that's about as much as you can say about them. They're known for birdwatching and very little else. This is their second ever season at this level, so if you think you can keep them up, then this is the challenge for you!
---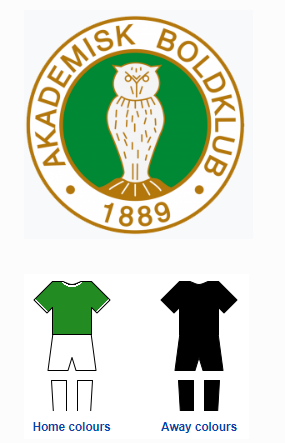 2. AKADEMISK BOLDKLUBB
One of the oldest teams in Denmark, this Gladsaxe-based side won cups before the war and not much else. Gladsaxe itself is home to the Gem & Mineral show, so if you want your manager to be involved in a little side-dealing, or you've started dating Linse Kessler, you may want to consider this one.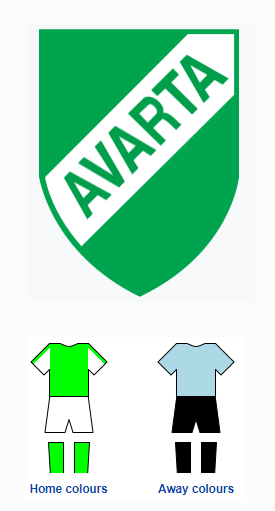 3. BOLDKLUBBEN AVARTA
If you are a fan, go down The Fan. This team, in the shadow of your goal, struggles with the Mighty Bulls for the sports audience in the town, so claim dominance, take over and make sure the birthplace of pneumatic Danish legend Bridgette Nielsen is not dishonoured.
---
4. BRØNSHØJ BOLDKLUB
A semi-pro side awaits you here. Bronshoj have never fielded a fully professional squad, so you could make history and go down in glory. A rivalry with Avarta also brings some spice to the proceedings. Bronshoj, like the town it is based in, is a little retro and stuck in the past. Can you bring them into the 21st Century?
---
5. FREDERIKSBERG ALLIANCEN 2000
Just 20 years old, this pimply, just out of their teens, side have no real history so to speak. One Sydbank Pokalen First Round appearance in their history and they start FM21, having just been promoted to Group 2. Like most early twenties entities, this team will probably end up pissed & passed out in a garden, having drunkenly tried it on with AaB.. Can you weather the alcoholic haze and bring this club into it's mid-Twenties safely?
---
6. FODBOLD KLUB ROSKILDE
Roskilde. You came for the music festival and found yourself stranded here. Bored with the UNESCO-listed Cathedral and oldest operational railway station in Denmark, you pick up a paper and the headline is a matchfixing scandal involving the local club. The manager accused them of throwing games and resigned.. Hmm, you think, this could work in your favor…
---
7. HILLERØD FODBOLD KLUB
When you are bored of Fredriksborg Castle, you are tired of life. No, really. The castle town's team is the only other distraction here and they only just managed to make promotion to this league for the first time last season. Make them and you, a reason to visit!
---
8. HELLERUP IDRÆTS KLUB
The Tuborg brewery awaits you! Gorge yourself on all the fizzy piss that a commercial acquisition of Carlsberg can make. Then! After you've vomited into the harbour and passed out on the steps of a regional HQ of Saxo Bank, only then, will you be ready to manage the suburbs club!
---
9. KRISTLIG FORENING UNGE MÆND ROSKILDE
Young man, there's no need to feel down
I said, young man, pick yourself off the ground
I said, young man, 'cause you're in a new town
There's no need to be unhappy
Young man, there's a team you can manage
I said, young man, when you're short on your dough
You can stay there, and I'm sure you will find
Many ways to have a good time
It's fun to stay at the KFUM
It's fun to stay at the KFUM
---
10. NYKØBING FODBOLD KLUB
PROJECT SUPERLIGA 2020! The project set up by me, Chuck Norris, Johnny Carson's third wife and the Russian Mafia!!.. Actually, it was set up by Fulham legend Claus Jensen and some other Danish celebs to get the club into the top division by 2020. The fact they were relegated last season, means that there is a spanner in the works, but for this ambitious club, 2022 is the date!
---
11. NÆSTVED BOLDKLUB
The top branches of the Idrætsforening pyramid are starting to see some rot. Formerly a regular in the Superliga, they've become somewhat of a yo-yo club in the First and Second Divisions. With a healthy rivalry with two other clubs, this could be the saviour project you need?
---
12. SKOVSHOVED IDRÆTSFORNING
Klampenborg. Home of the Danish Hillbi… no. It's a pretty posh area. You can go to Jægersborg Deer Park, home of many….er.. deer. If you're bored of deer, blow all your money at the track next door, Klampenborg Racecourse.

Oh, and the sports club won a badminton medal.
---
13. SLAGELSE BOLDKLUB & IDRÆTSFORNING
*to be said in a Danny Dyer voice*
"YOU SLAAAAAAG ELSE!"
*laughs like a drain for three hours*
Oh, yeah, there's a monastery there. Whatever!
SLAAAAAAG!!
---
14. VANLØSE IDRÆTSFORNING
Like the time I caught the ferry to Helsingborg. I needed a new heel for my shoe. So I decided to go to Belisinghorg, which is what they called Helsingborg in those days. So I tied an onion to my belt, which was the style at the time. Now, to take the ferry cost a øre, and in those days, øre had pictures of bumblebees on 'em. "Gimme two bees for a krone," you'd say. Now where were we… oh yeah. The important thing was that I had an onion on my belt..
(Side note, this team actually has history, winning the Danish Cup in 1974 and producing Preben Ekjaer and Michael Laudrup)