Let me tell you something, my friend. Hope is a dangerous thing. Hope can drive a man insane.
---
All football supporters have suffered the agony of hope. The "what could have been" moments. The heartbreak. The days when your social-media-obsessed striker couldn't hit water if he fell out of a boat.

Barbosa at the Maracana, 1950. Messi in the 2014 World Cup final, and then again in the 2016 Copa America final. Baggio in the 1994 World Cup final. Ghana at the 2010 World Cup. Bayern Munich in Barcelona, 1999. John Terry in Moscow, 2008.
For many, redemption comes in one form or another, some more glamorous than others. Titles won. Individual glories and accolades. The heartbreak simply another chapter in the broader narrative.
For others, the heartbreak defines them. Haunts them. Overshadows all other accomplishments, triumphs and accolades. The moniker of the "nearly men" is applied, and supporters grow old thinking, "what if…?"
This is the story of those teams. Well… Another story about those teams…
---
Since its inception in 1960, 25 different teams have won the Copa Libertadores.
15 clubs have reached the Final, only to fall short:
América de Cali (1985, 1986, 1987, 1996)
Athlético Paranaense (2005)
Barcelona (1990, 1998)
Cobreloa (1981, 1982)
Deportivo Cali (1978, 1999)
Fluminense (2008)
Independiente del Valle (2016)
Lanús (2017)
Nacional (2014)
Newell's Old Boys (1988, 1992)
Unión Española (1975)
Universidad Católica (1993)
Universitario (1972)
São Caetano (2002)
Sporting Cristal (1997)
(Note: Mexican teams were invited to compete in the Copa Libertadores from 2000 until 2016. During that time, Cruz Azul (2001), Guadalajara (2010) and UANL (2015) finished as runners-up. Since Mexican clubs no longer compete in the Copa Libertadores, these clubs are not considered eligible for the save.)
---
Similarly, 8 different nations have brought home the World Cup. Yet, 5 have reached the Final only to return home with empty hands:
Croatia (2018)
Czechoslovakia (1934, 1962)
Hungary (1938, 1954)
The Netherlands (1974, 1978, 2010)
Sweden (1958)
---
For the past few years, I've been obsessed with the idea of bringing glory to as many "Nearly Men" clubs and countries as possible, focusing primarily on European clubs.
Credit where credit is due — the idea for this challenge originated with @smp20, who proposed it during the FM15 cycle.
My first documented attempt fizzled out early: If You're Not First, You're Last. While success was only claimed in Malmö, that save laid the foundation for all that has come since.
The second attempt was 116 pages of utter madness, spanning 18 months real-time, culminating in 2091 after claiming an obscene number of trophies with Hakan Telleus and his son, Gunnar Vikander. This was easily my favorite save of all time: If You're Not First, You're Last (Redux).
The third European attempt saw Jean Bleu rampage across Europe with Zlatan Ibrahimovic and John Drake, claiming 6 Champions League and 5 World Cup titles in 29 years: If You're Not First, You're Last (Re-Redux).
The FM18 cycle also saw the Nearly Men venture beyond European club football for the first time, with the Scottish Brendan Rodgers taking over at Ashanti Gold in Ghana, before moving on to Sudan: The Greatest Glory In Living Lies Not In Never Falling, But In Rising Every Time We Fall. While this save did not last, I've always regretted not continuing on with the African journey.
FM20 saw the Nearly Men return to Europe, as Nicolaj Bur claimed 6 Champions League titles and 3 World Cup titles, with his trusted lieutenant Zlatan Ibrahimovic at his side: [FM 20] The Nearly Men, Vol. IV: I Am Not A Demon. I Am A Lizard. A Shark. A Heat-Seeking Panther. I Want To Be Bob Denver On Acid Playing The Accordion.
---
Per usual, there are no hard-and-fast rules beyond the concept of the save.
On the club side of the shop, once I've won the Copa Libertadores, I must move on and can only accept a position with one of the sides listed above, or a club that manages to join this elite (!?) group of "nearly men." Likewise, if a club manages to win the Copa Libertadores under another manager, they are removed from the challenge.
On the international scene, the same basic rule will apply – I can only accept an international management position with an eligible nation. If I win the World Cup, I must move on. Nations can be added to and removed from the eligible list, based on results at the World Cup. With respect to Czechoslovakia, I consider both the Czech Republic and Slovakia eligible. That being said, my inclination at this point it to only take international jobs with non-European countries.
---
As you undoubtedly know, South American football has a rich, colorful history, with the sueño libertador being a primary focus — clubs investing significant sums in hopes of claiming the ultimate prize, with eliminated teams characterized as "waking" from the dream.
The well-known saying "la Copa se mira y no se toca" ("the Cup is to be seen, not touched") also derives from the Copa Libertadores — specifically, the myth that the title would never be won by a team from a country with a Pacific coast, after Universitario and Colo Colo lost the 1972 and 1973 finals. Incredibly, the curse was not broken for 39 years, when Atletico Nacional claimed the title in 1989.
One measure of the significance of the Copa Libertadores to South American footballing culture? Brazilian-born Deco, twice winner of the UEFA Champions League (with Porto and Barcelona), has emphatically stated that he would trade both of his UEFA Champions League winners' medals for one Copa Libertadores title.
As we dive into this new venture, we need to adjust one final component. The "Nearly Men" moniker has various counterparts in South American football slang, depending on which country you are in. For this save, I've chosen to adopt one Argentinian variant, which mocks the sexual prowess of "Nearly Men" clubs as — literally — virgins (see, e.g., "Los equipos más virgos del mundo"). Add in a dash of obnoxious Real Madrid chanting and we have ourselves a name for the save.
¡Hala Virgos!
Yes, you read that correctly. Whether you translate it as "let's go, virgins!" or "forward, virgins!" the meaning is unmistakable.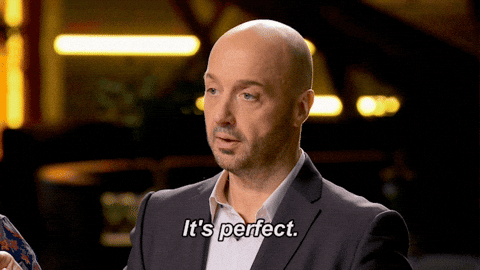 I cannot imagine a more appropriate battle cry as the "Nearly Men" series heads to South America for the first time.
Up next: we will meet the hero of our story, the man who will lead our titular virgins to the promised land.
On second thought, I may need to rephrase that…