The Beginning of the Beginning
---
It began, like all good stories do, with a boy trying to impress a girl.
Three years, two venereal diseases, and one shattered femur later, and I find myself in this parched land, looking to start anew. The girl? Long since gone. A fading memory is all that she left me, as a muted violet paints the sky above my new home, many miles from where we first met.
The setting sun takes me back to our last night in Guatapé — the night I pledged my eternal love to Valeria atop El Peñón. She responded in kind. We both knew that I would leave at dawn for the bright lights of Medellín. But we found security that night in the love we promised.
Atlético Nacional beckoned. I could not refuse their advances. Their Academy was the natural, next step. I had it all. Power, pace, technical ability, an effortlessly-stunning head of hair, and the confident swagger of youth…everything the scouts sought in a left-footed fullback at the age of 16.
(The scouts were baffled by my sudden increase in speed at the age of 13. What they didn't know is that I lost the pinky toe on my right foot in an unfortunate fishing accident. I'd really rather not talk about it. You wouldn't believe me if I told you the full story anyways… The important thing to remember is that by removing the pinky toe, I became more aerodynamic. More agile. More unpredictable.)
More than anything else, I inherited a name laden with history, coupled with an icy, flat-eyed stare destined to strike fear in the hearts of the opposition.
In due course, my legend grew. A call from Los Cafeteros seemed inevitable, simply a matter of time. The bright lights of Europe were visible on the distant horizon.
From Guatapé to the U20 World Cup in just 3 years.
The best was yet to come.
Or so I thought.
A horror tackle in the opening match of the U20 World Cup brought it all crashing down in the blink of an eye.
The bidding war for my services? Over before it truly began. A cruel cease-fire, in that I was the only casualty. Told that my playing days were over, I became an afterthought. The answer to a hispter footballing pub quiz. The "anchor" weighing Valeria down. She still longed for the life in Europe — the life and love we'd promised, all those lonely nights. How could she forget so easily?
Fortunately, not everyone was so quick to dismiss me. And I've never been one to give up easily. I took the chances that were offered. And slowly by slowly, my legend began to grow, anew.
Only, this time, instead of a rampaging footballer, the whispers told of a young man prowling the technical area. A young man marked by same, unmistakable swagger from his youth, augmented by the fashionable cane he now requires to stand for any appreciable length of time. A young man seemingly destined for greater things, destined to step out from the shadows of his mentors.
Here, in the high desert, on the banks of the Loa River, I've found an ambitious club with a proud history. A club that burns with the same passion that resides in my heart. The same determination to disrupt the status quo. To make a lasting, meaningful difference in a world overflowing with intangible, ephemeral nonsense.
A club willing to take a chance on me.
Together, we will prove our doubters wrong.
Cobreloa, los zorros del desierto, shall rise again. Led by none other than yours truly, Stalin Pinzon.
Welcome to Stalin, Calama.
Oh, yes. Our journey will begin in Chile, as Colombian Stalin Pinzon takes the reigns at Cobreloa.
Some of you may remember Stalin from the FM 17 Nearly Men, when he was a swashbuckling fullback for Gunnar Vikander's Colombian national team.
Suffice to say that Stalin had an epic career in FM17, to match his epic newgen name. I've always felt that there was more to his story…
(Away from the pitch, his exploits included a 20-year, off-pitch prank war with Gunnar Vikander with innumerable casualties, including: a plane filled with un-assembled IKEA furniture ("Dozens of FYRKANTIG, more RIKTIG ÖGLA than I can count…you don't want to know where we put the SMÖRBOLL…"); a chicken riding a pig, supported by an army of water-balloon-wielding monkeys; at least one severe case of alcohol poisoning; a menagerie of garden gnomes populating a hotel suite; and an unjustified, lifetime ban from Home Depot.)
Here, in the FM21 version of Seattle Red's multiverse, Stalin is known to supporters of Atlético Nacional as "El Presidente" for his commanding presence on the pitch.
To close friends and family, Stalin is also known as "Mister Peanutbutter" — a nod to his dry, sarcastic sense of humor and uncanny resemblance to the legendary Paul F. Tompkins.
Founded in January 1977, Club de Deportes Cobreloa have claimed 8 Primera División titles and 1 Copa Chile.
Cobreloa's early years are the stuff of legends. In their maiden campaign, los zorros del desierto — the desert foxes — won promotion to the Primera División through the playoffs.
One hallmark of the club from their founding through the present is their immense local pride. One badge of honor? In their first "official" match — a 2-nil win over Deportes Antofagasta in the Copa Chile — one name on the scoresheet stands out — Armando Alarcon, a former employee at the Chuquicamata mine, once the largest open-pit copper mine in the world, and a major economic driver in the history of the region.
(Cobreloa is, in fact, an amalgamation of the Spanish word for copper (cobre) and Loa, the name of the river which flows through the city.)
Following promotion to the top tier, Cobreloa did not rest on their laurels, finishing as runners-up in 1978 and 1979, before winning the title in 1980.
This meteoric rise was mirrored in the Copa Libertadores, as Cobreloa reached the final in both 1981 and 1982 — only to fall to South American giants Flamengo (after 3 matches) and Peñarol, respectively.
Sadly, Cobreloa's rapid ascent to the pinnacle of the South American game never saw them claim the Copa Libertadores title, and los zorros del desierto suffered relegation in 2015.
Notwithstanding relegation, Cobreloa is the most successful club in Chilean football history from outside of Santiago, and are rightly considered to be one of the biggest clubs in the country.
(The only clubs with more Primera División titles are Colo-Colo (32), Universidad de Chile (18) and Universidad Católica (14), all of whom hail from Santiago. Unión Española (also from Santiago) sits 5th in the all-time league-title table, with 7.)
Cobreloa's home is the Estadio Zorros Del Desierto, a 12,346-seater built in 2015.
On matchday, several Cobreloa supporter groups fill the estadio with noise and song — among them, the Barra Chuquicamata and Huracán Naranja.
Cobreloa's primary color is — as you have likely guessed by now — a vibrant orange, which legend holds to be an homage to brilliant Dutch sides of the 70s.
(Apparently, Cobreloa executives also used the color to negotiate discounted airfare with the national airline, Ladeco, who's official color was also orange. Stylish and cost-effective? Clever, girl.)
All told, this is a club with a fascinating, rich history. A club whose fortunes have turned south. A club that deserves… More…
Adelante los Zorros del Desierto

con su temple, destreza y honor

¡A ganar! es el lema naranja

y gritar ¡Cobreloa Campeón!

¡A ganar! es el lema naranja

y gritar ¡Cobreloa Campeón!

— Alejandro Álvarez Vargas, himno oficial de Cobreloa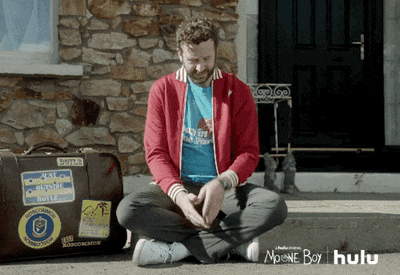 So, now what? Now, we wait.
I know. I

hate

waiting, too. But Stalin's adventure can only begin with the full release of FM 21, as Seattle Red will use editor files to ensure that each eligible club is in an active league.
Communicado Oficial, Nov. 24, 2020: With the quick release of Weiry's Georgia 5-tier database, Seattle Red has shifted gears to Duruji Subsequent ThreadSave, a return to Duruji Kvareli. Hala Virgos will follow, later in the FM21 cycle.
If you've stumbled upon this post and are finding yourself a bit confused… Don't worry. The basic concept behind the South American Nearly Men save is explained here. Just need to catch up? Each installment in Stalin Pinzon's story can be accessed through the ¡Hala Virgos! Archive.
---