---
WELCOME TO
---
A very unlikely promotion last season gave us our first ever shot at the NordicBet Liga and gave me a new contract. Sadly, it didn't give us any money for players or upgrades, so we're very much reduced to shouting at people on street corners, asking them if they want any (trial) business, guv'nor. This approach is not getting us the clientele that I was hoping for, to be honest. One change in the backroom however, as our HOYD Magnus Persson was carted away for breaking his court-appointed ban on being less than 50 yards away from a school at all times. Whether the ban is true, whose to say in these troubled times?….. However, we're alright, as we've picked up fellow Nord Ardian Gashi to replace him for next season's intake.
December 2022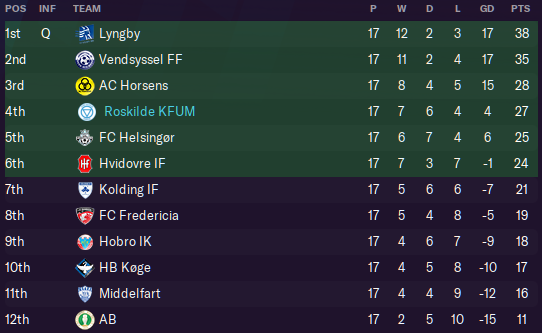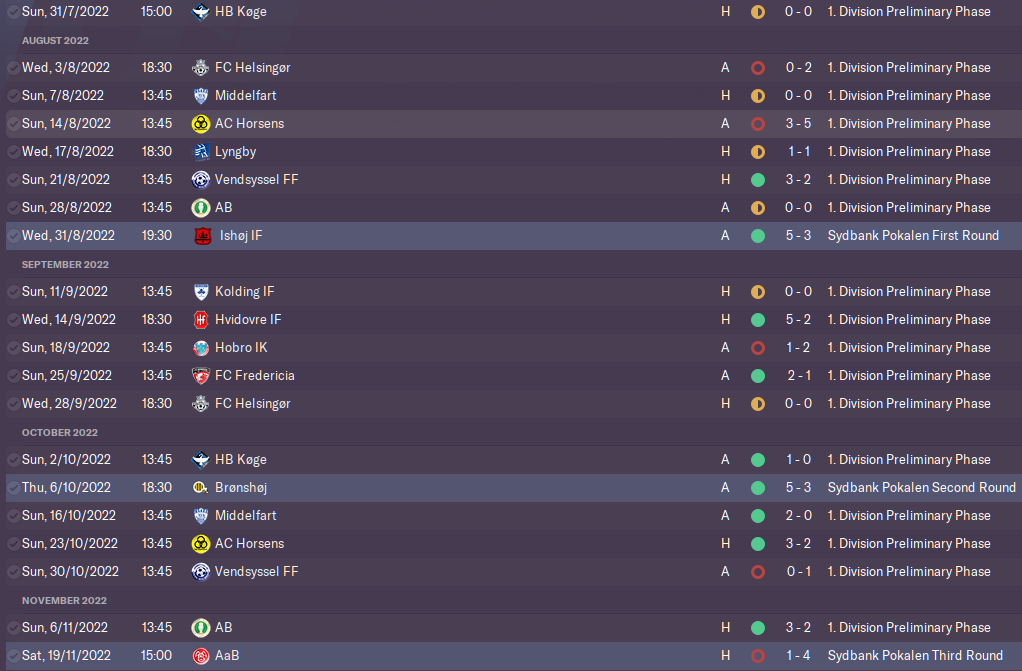 Sitting in that draughty office, Martin and I were reviewing how our third (and first at this level) season had gone. We'd again settled on a home and away formation. We were in the Promotion places and, whilst we were 11 points behind getting promoted, the fact we were there was like seeing an elephant on top of a palm tree. No-one knows how he got there, but they all know he's coming down soon. Martin then slid over another buff folder saying it was our HOYD's report on the new youth intake. Opening the folder, I began to read..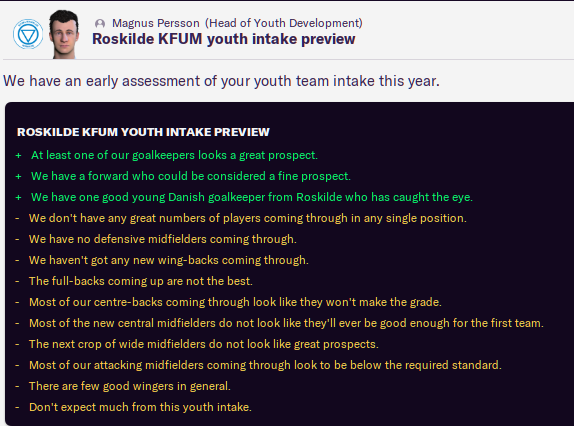 At this point, we're better off just cancelling the entire intake. We've not got the money or facilities to make it any better and we're just wasting valuable wage budget by giving these… 'players' a contract.
---
2023 Youth Intake
It was the day of the new youth intake from the academy and Martin and I were in our office with Ardian Gashi, our new HOYD, to talk about the new intake. Gashi handed over a folder and began to speak
Martin and I looked at each other. I couldn't blame Gashi, he'd done the best with the bum hand that Persson had dealt him, but, for the love of everything holy, we needed some upgrades. Another lost intake
---
June 2023
Martin and I were in my office, just sat in quiet disbelief. This team of relegation candiates had, against all known logic and reason, AGAIN qualified for the Promotion Stage, this time of the NordicBet Liga. This was an even bigger deal than last season as we really had no right to be here. And that fact was quickly demonstrated. Despite a brilliant 5-1 win against FC Fredericia and a draw against eventual champs Lygnby BK on the final day, we sank like a stone. Still, we were safe and that was all that mattered.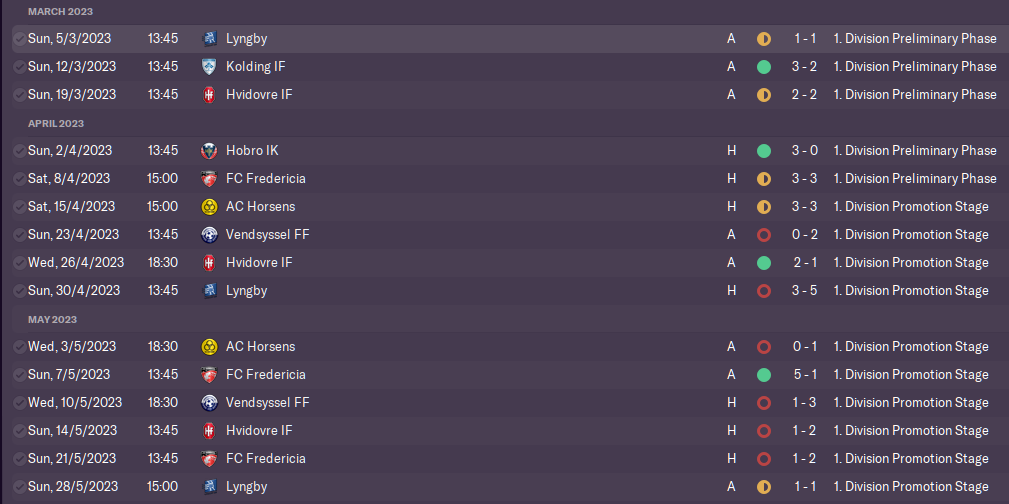 2022/23 Post-Season.