---
WELCOME TO
---
After a stunning run at promotion in which we ran out of steam in the Promotion stage last season, we were back to attempt to ascend to the summit for the first time ever. We were struggling to stay within the wage budgets however and we were bleeding money. So a wholesale change was had, allowing key players to go without renewing their contracts, whilst not really replacing them. It was going to be a very different team that was starting this season.
December 2023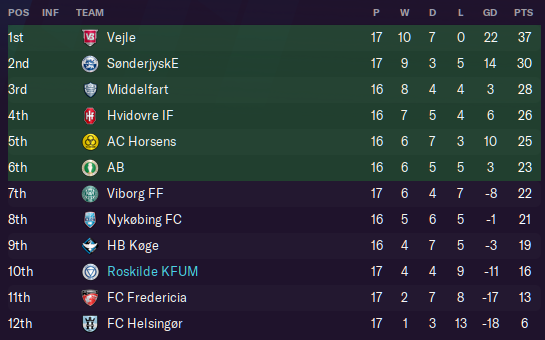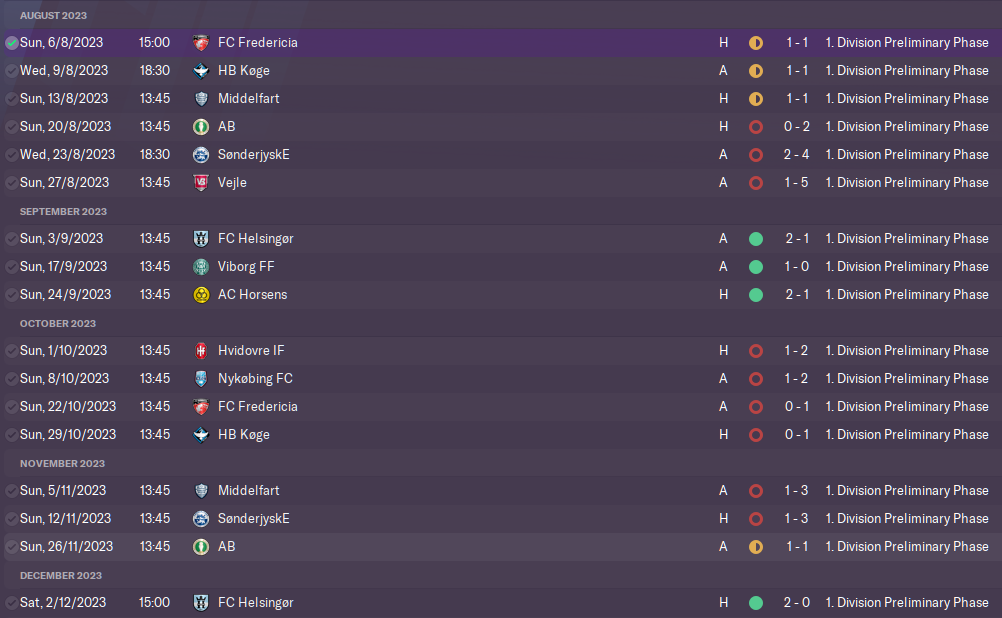 Still sitting in that draughty office, Martin and I were reviewing how our fourth season had gone. We'd again settled on a home and away formation. We were as bad as we were at the beginning of our careers here. We could not buy a win at points and it took a Herculean effort in the last two games to keep us away from the bottom two. Our biggest issues were finishing. We were just spurning easy chances and not getting any luck from balls off posts and on the line… Martin then slid over another buff folder saying it was our HOYD's report on the new youth intake. Opening the folder, I began to read..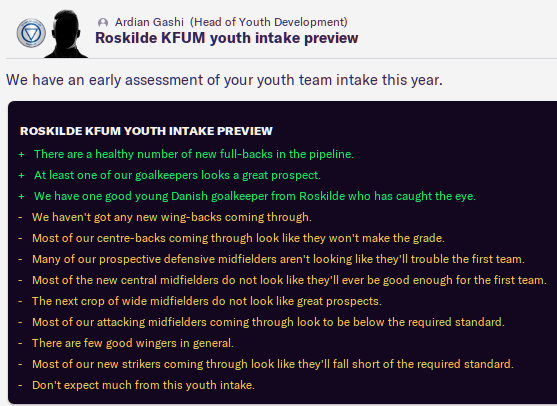 Another wasted intake.
---
2024 Youth Intake
It was the day of the new youth intake from the academy and Martin and I were in our office with Ardian Gashi, our HOYD, to talk about the new intake. Gashi handed over a folder and began to speak


Another crappy intake. Jeppe Pind was the best of the bunch, but he really didn't have a future at the club. Gashi was doing his best, but we were still turning out really mediocre players.
---
June 2023
Tie askew, I was slumped in the patched chair, just letting the chair speak as I rocked back and forth. Martin was across from me, a sheen of sweat on his forehead and the bottle of Danish whiskey was empty. We'd avoided relegation comfortably by the end, but it was a really poor season from us. Our finishing woes really, really kicked us in the arse this season with just so many chances spurned and missed. We needed to improve massively in the offseason, but we had the same issue as before with us well over the wage budget and needing to cut salary. A tough off season is beckoning.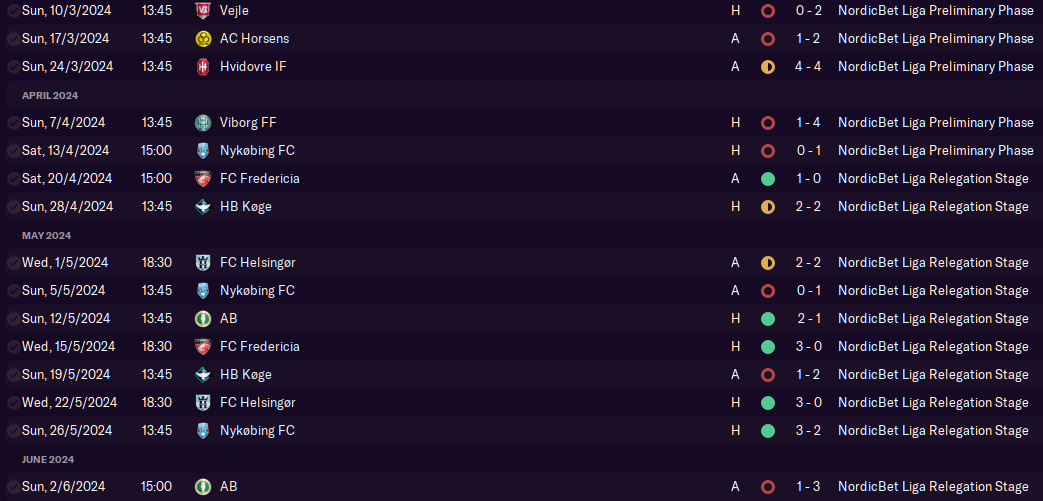 2023/24 Post-Season.