Georgia. A breathtakingly beautiful country lying at the crossroads of Europe and Asia, with a rich history.
An unlikely setting for a footballing revolution. Another footballing revolution.
But I'm getting ahead of myself…
During the FM20 cycle, in need of a break from the Nearly Men, I was struck with a burning desire to manage Duruji Kvareli — a Georgian club from Kvareli, a town of less than 8,000 residents nestled in the foothills of the Greater Caucasus Mountains.
A club whose home pitch lies inside the walls of an 18th century fortress, the Kvarlis Tsentraluri Stadioni.
According to the Internet (which, if you haven't heard of it, is a series of tubes that is never wrong about anything), the two-tiered walls of Kvareli Fortress are more than 3 meters high, and were once surrounded by a water-filled moat. The fortress is said to have repelled the attacks of Nursal Bek of the Avar Khanate in 1755, although I may need to play several hundred hours of Europa Universalis IV to confirm.
A literal fortress. The only problem being that Duruji Kvareli had fallen out of the 5-tier Georgian footballing pyramid.
There was nothing to, but turn Duruji Kvareli's literal fortress into an metaphorical one. Conquer Georgia, Europe and the world with Duruji Kvareli. And, to conquer Europe and the world with the Georgian national team.
This All Feels Vaguely Familiar.
On the FM 20 version of this save, my manager was Giorgi Amirani — named for the mythical Georgian hero who defied the Gods. (Yeah, I thought it was a fitting name, too.)
Over a 22-year stretch, Amirani did the impossible (improbable?). When he took over in January 2022, there were only 3 senior players (2 of whom were goalkeepers) on the roster, and no first-team staff.
By the time Duruji Kvareli were eliminated from the Champions League semifinals in May 2044 (at which point the save went on hiatus), they had claimed 3 Champions League titles (2037, 2038 and 2042), while the Georgians had claimed the 2042 World Cup title.
It was an epic journey– easily one of my favorite saves of all time — and is documented here on FtCS in the Fourth Glass archive.
My only regret? The decision I made at the beginning to not write any narrative. The question wasn't whether I would go back and write a save with a narrative. It was simply a question of when.
When thinking about FM 21, my initial plan was to return to Georgia late in the FM 21 cycle, after rampaging through the Copa Libertadores with the South American Nearly Men (in a save dubbed ¡Hala Virgos!).
But, as we all know — no battle plan survives first contact. I will be going to Cobreloa with Stalin. In due course.
First, my friends… We're off to drink chacha with the Devil.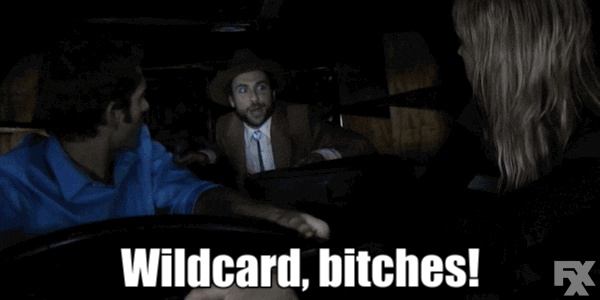 You Don't Come To Kvareli For The Snow, You Come For The
Heat

.

As recently as 2016, Duruji Kvareli was playing in the Georgian third tier. Not these days. The Georgian football pyramid has undergone several revisions over the last few years, with the in-game Duruji Kvareli mired in the local leagues beneath the regional, fifth tier.

During the FM 20 cycle, I used Weiry's 5-tier Georgian pyramid and, with the help of the editor, swapped Duruji Kvareli into the 5th tier, a two-stage regionalized battle for promotion with 5 groups of teams.

This year, Weiry has put together another brilliant database (downloadable from Steam or the SI Forum) which reflects the most recent changes to the Georgian pyramid.

The only changes I've made are: (1) swapping Duruji into the playable 5th tier; and (2) fixing the color scheme from the default which makes my eyes bleed, to match what the Internet (it's a series of tubes!) shows the lads playing in — claret and white, with a splash of blue.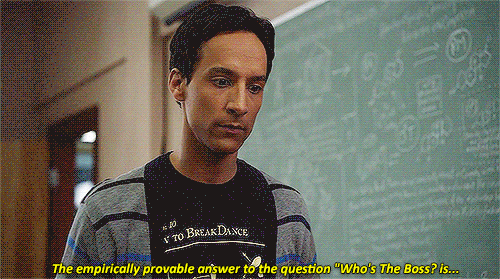 That leaves a big question, though. Who will lead Duruji Kvareli to glory?
Giorgi Amirani, my manager from the FM 20 version of the save, has earned his retirement.
Which means there is only one answer — a player who left an indelible mark on the first iteration of The Fourth Glass — none other than Levan "Goose" Akhobadze.
Truth be told, I didn't think much of Goose when he was promoted from our youth academy in 2025. But his blazing speed was a game-changer, and the source of his nickname.
He spent 2026 with our U19s and U21s, claiming an obscene 105 goals and 34 assists.
At that point, what could I do? Goose was promoted to the first team, to play with our 2nd XI. And his legend continued to grow.
Over the next 8 years, Goose claimed 189 goals in all competitions, including one that was voted as runner-up in the 2034-35 Champions League Goal of the Tournament.
2030 was a particularly impressive year — our first undefeated campaign in the Erovnuli Liga, one in which Goose emerged as a dominant force. That fall, after claiming 28 caps and bagging 21 goals for the Georgian U21s, Goose became Duruji Kvareli's first homegrown player to earn an international cap.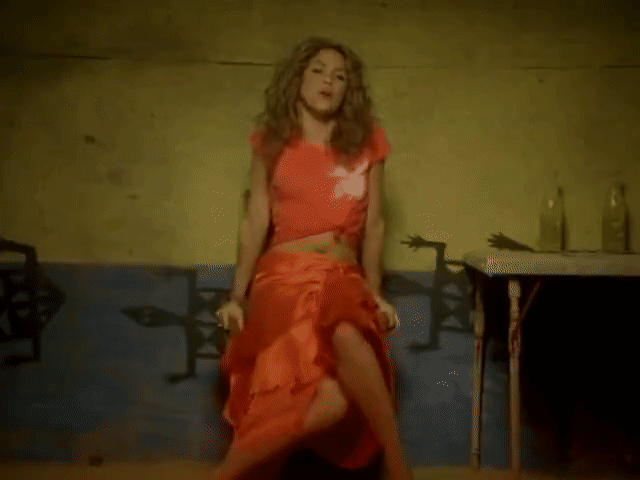 Unfortunately, as the club grew in stature, Goose fell down the pecking order even as he became a club legend, in-game. In search of playing time, he asked to leave — a request Amirani felt obligated to respect. When Goose moved to China in early 2036, he left as Duruji Kvareli's all-time leading goalscorer in both the league (123) and all competitions (189, as noted above).
Fortunately, that was not the last we'd see of the Goose. Amirani was appointed manager of the Georgian national team in 2037, meaning that he and Goose were reunited intermittently, even if the latter was never an impact player on the international scene, and was not part of the Georgian squad that won the 2042 World Cup.
Since most of my documented saves exist in a multiverse of sorts, FM 21's version of Goose will keep his proud lineage — that of a Kvareli native, who cut his teeth smashing in the goals for Duruji Kvareli. However, those goals all came during the club's sojourn in the amateur, local leagues. Promoted into the 5th tier by a lottery, no self-respecting coach would take up the mantle.
And if there's anything that Goose lacks, it's self-respect.
Wait, what?! No. Hold on. That can't be right.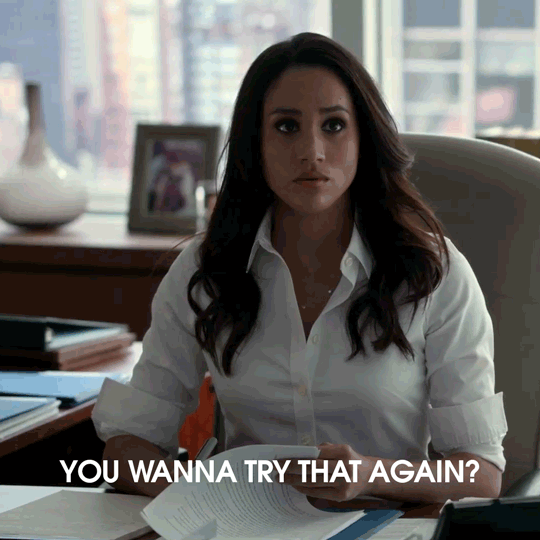 Duruji Kvareli have the deck stacked against them, as a recently-promoted side, with little in the way of resources, much less an established squad.
Local pride, coupled with the recognition that entry into the Georgian footballing pyramid means his days on the pitch are behind him, club captain Levan "Goose" Akhobadze did the only sensible thing he could — offer his services to the club whose colors he has proudly worn all these years. A new way to serve, in this new era.
All that was required to secure the position? A number of unwarranted, unwise promises about his prowess as a manager.
Make no mistake, after the things he said to the Board — the promises, the threats…the explicit physical gestures which accompanied them — there's no "easy" exit ramp for Goose. You might even say that there's no easy way out. No short-cut home. [Cue motivational Rocky IV-esque music montage, with Goose driving around Kvareli at night in his mom's 2002 Honda Civic, looking vaguely determined.]
To be clear, this is not a journeyman save. Rather, it's a club/country save where our goals are simple: take Dujuri Kvareli and (eventually) the Georgian national team to the pinnacle of world football.
Did You Ever Dance With The Devil In The Pale Moonlight?
My Georgian saves are serialized as the "The Fourth Glass," a name I took from a Georgian legend related to the country's claim to be the birthplace of wine.
Specifically, Georgian legend tells of how God created wine to remind the world of Heaven. After creating wine, God invited His angels and the Devil to taste it, with all agreeing that it transcended the divine, such that it returned anyone who drank it to Heaven, if only for a short period of time. This, the Devil could not tolerate. He created his own alcoholic beverage from the remains of crushed wine grapes — chacha, a potent, fiery drink. Returning the courtesy, the Devil invited God to sample chacha. God drank one glass of chacha. Then a second. A third. A fourth. Finally, God leaned over to the Devil, drew him close and declared that "those who will drink three glasses of chacha may be on my side. After that, they are yours."
As per usual, there will be no no hard-and-fast rules beyond the general concept of the save. I will not adhere to any particular transfer policy, beyond my standard preference for developing youth. I have also loaded the FtCS-branded reduced injuries file to cut down on injuries across the board, without giving myself any "advantage" over the AI.
I will also holiday to January 2022, to allow for a unique playing environment. I have loaded the top leagues in England, France, Germany, Italy and Spain as active (with numerous view-only leagues), with a large database/pool of potential players, including all internationals worldwide and all players from clubs in European, African and South American continental competitions.
As suits my particular writing style (such as it is or isn't…) I intend to capture each campaign in a single, open-thread style post, with the season review set out at the end of that post. Particularly big events may be broken out into their own post (the Euros, World Cup or a European cup final).
We will also take a cue from the Lutterworth Fox and VivaLaVidaFM, by including an Achievement Hunter element to the save, with both short and long-term targets:
Up next: we dive right into the world of Levan "Goose" Akhobadze as he takes the reigns at Duruji Kvareli, and the first ball is kicked in anger.