---
August 2083 – Sagarejo, Georgia.
We were once young men together, Matsil and I.
Now, I am just an old man, filled with regret. Waiting to die alone.
I have not seen or spoken to Matsil – or Mat, as he preferred – in years.
I've never told our story before, and I doubt I will ever tell it again.
In some ways, it began when I first heard his voice at the fields – twinning, mixing with my own. His voice was like a portrait of his soul – wild as a fire, sharp as shattered glass. Though I did not know Mat then and would not come to know him for many years, in hindsight I recognize a piece of myself in the echoes of his barbed voice.
No. It began later, at Telleus' Academie, where I went to learn football of the sort they talk about in stories. Yet still Mat was as distant from me then as an estranged lover…
But what would my father say if he heard me telling a story this way? "Begin at the beginning."
Very well, if we are to have a telling, let's make it a proper one.
Let us pass over innumerable boring stories, the rise and fall of empires, sagas of heroism, ballads of tragic love.
Let us hurry forward to the only tale of any real importance.
Mine.
My name is Rezo Gorlami, pronounced nearly the same as "salami."
Names are important as they tell you a great deal about a person. I've had more names than anyone has a right to. An elderly woman in Ushguli once called me Maedre. Which, depending on how it's spoken, can mean "the Flame," "the Thunder," or "the Broken Tree."
"The Flame" is obvious if you've ever seen me. I have red hair, bright. If I had been born a couple of hundred years ago I would probably have been burned as a demon. I keep it short but it's unruly. When left to its own devices, it sticks up and makes me look as if I have been set afire.
"The Thunder" I attribute to a strong baritone and a great deal of shouting. At the opposition, referees and my own players, in equal measure.
I've never thought of "the Broken Tree" as very significant. Although in retrospect, I suppose it could be considered at least partially prophetic.
My first mentor called me a **** because I was clever and I knew it. My first real lover called me Galileo Humpkins because she liked the sound of it. I have been called Ovaltine "Smallpox" Jenkins, Squirts MacIntosh, and Trapezious Milkington. I have been called Gorlami the Bloodless, Rezo the Earnest, and Reezy G. I have earned those names.
Bought and paid for them.
But I was brought up as Rezo. My father once told me it meant "wealthy" or "successful."
I have, of course, been called many other things – most of them uncouth, although very few were unearned.
I have stolen titles from complacent footballing kings. I burned down the town of Oostende. I engaged in a week-long rap battle with Antoine Griezmann and left with both my sanity and my life. I was expelled from Telleus' Academie at a younger age than most people are allowed in. I tread paths by moonlight that others fear to speak of during day. I have danced the tango with urCristiano, loved beautiful women, and claimed victories that made grown men weep.
You may have heard of me.
And so the story of Rezo Gorlami begins in Georgia — a breathtakingly beautiful country lying at the crossroads of Europe and Asia, a country with a rich history.
An unlikely setting for a footballing revolution. Yet another footballing revolution.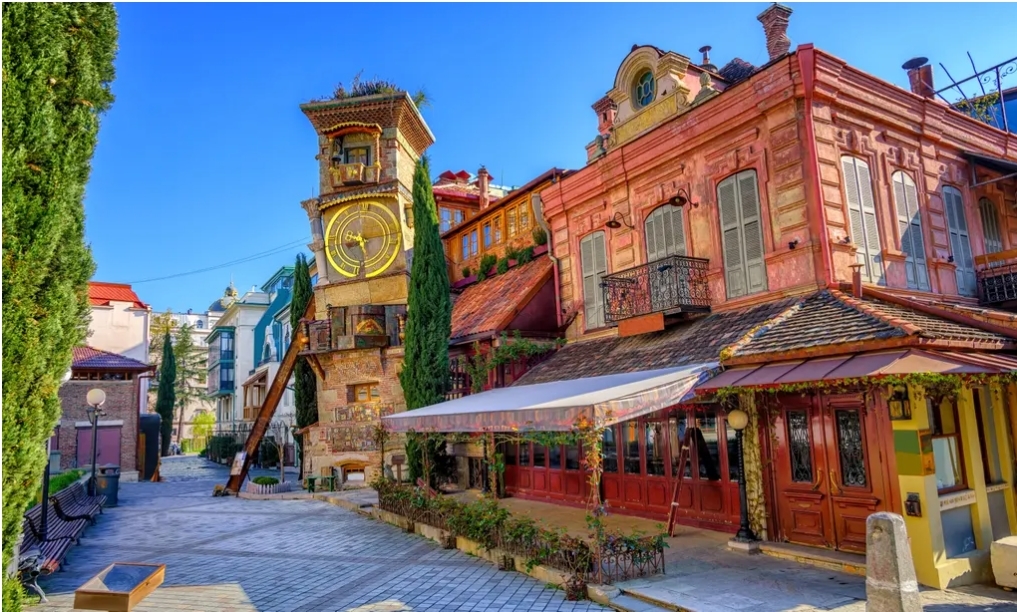 During the FM20 cycle, in need of a break from the Nearly Men, I was struck with a burning desire to manage Duruji Kvareli — a Georgian club from Kvareli, a town of less than 8,000 residents nestled in the foothills of the Greater Caucasus.
On the FM20 version of this save, my manager was Giorgi Amirani — named for the mythical Georgian hero who defied the Gods. Over a 22-year stretch, Amirani did the impossible (improbable?). When he took over in January 2022, there were only 3 senior players (2 of whom were goalkeepers) on the roster, and no first-team staff.
By the time Duruji Kvareli were eliminated from the Champions League semifinals in May 2044 (at which point the save went on hiatus), they had claimed 3 Champions League titles, while the Georgians had claimed the 2042 World Cup title.
It was an epic journey — easily one of my favorite saves of all time — and is documented here on FtCS in the Fourth Glass archive.
So, when FM 21 rolled around, I had no choice. I had to return to Georgia and once again try to conquer the world, this time under the leadership of Levan "Goose" Akhobadze and his trusted lieutenant, Luke Shaw. This time around, we claimed no less than 7 Champions League titles in a 28-year run that culminated with the 2050 World Cup title.
Unfortunately, however, one long-term goal eluded Goose. While Duruji Kvareli became the best club in the world over the course of the save — documented in the Duruji Subsequent ThreadSave archive –the Erovnuli Liga's reputation did not rise above that of the "big 5" European leagues.
Mission? Not accomplished. (*Sad Tom Cruise noises*)
So, with the dawn of the FM 22 cycle, there really is only one thing to do.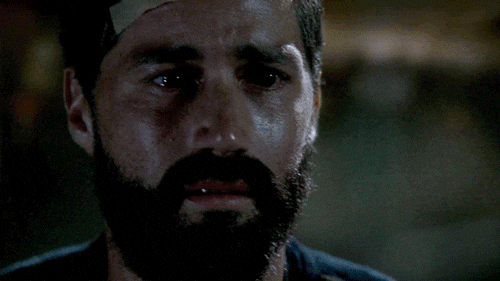 This time, however, we're going to resist the temptation to return to Duruji Kvareli.
Instead, we're going to begin the save at the club that is the closest thing to a real-life version of my in-game Duruji Kvareli — FC Gareji Sagarejo, a club that once graced the heights of the Georgian regional championship in the Soviet pyramid, but found themselves in the 5th tier as recently as 2018. That year, however, everything changed when they won promotion to Liga 4.
In 2019, Gareji they finished a highly credible 3rd in Liga 4 — much more than had been expected of them. They also made a fairy-tale run to the semifinals of the Davit Kipiani Cup, even taking an early lead against Lokomotivi before losing, 3-2 — the furthest any team from the 4th tier has ever gotten.
The fates continued to look kindly on Gareji, with FC Tskhinvali unable to meet their financial obligations to compete in Liga 3 for the 2020 campaign — Tskhinvali were expelled, and Gareji were promoted to take their place.
Again, little was expected of them in the rarified air of Liga 3. Yet, again, Gareji did not disappoint. They conquered, winning the league outright. And, as the end of the 2021 Erovnuli Liga 2 campaign draws near, they find themselves (at the time of writing) 4th, a mere 4 points off Merani Martvili for the final promotion playoff spot to the land of milk and honey, the Erovnuli Liga.
A brilliant rise to the 2nd tier. But there is much more to be done… So much more.
But before we head off to Sagarejo to drink chacha with the Devil, let's take a step back and set the stage.
You Don't Come To Georgia For The Snow, You Come For The
Heat

.

Sagarejo is a town of nearly 11,000 people, situated 36 miles east of Tbilisi in Kakheti — the easternmost region of the country. (Kvareli is also in Kakheti, approximately 90 minutes away.)

The town dates back to at least the 11th century, at which point it was known as Tvali (literally, "an eye"). The modern name "Sagarejo" translates to "of Gareja," signifying that it belongs to the David Gareja monastery — a remote, rock-hewn, Georgian orthodox monastery located on the half-desert slopes of Mount Gareja along the Azerbaijan-Georgia border. Founded by Assyrian monks in the 6th century, the monastery consists of more than 21 separate sites, including chapels, refectories, libraries and watchtowers, as well as more than 5,000 cells carved into the mountainside.
In addition to giving the town and club their names, a stylized profile of the rock-hewn monastery also adorns the Gareji badge.
Gareji play at the Arsen Mekokishvili Sports Complex in the heart of Sagarejo. Mekokishvili was an Olympic gold medalist freestyle wrestler during the Soviet era, who hailed from Giorgistminda — a town immediately to the east of Sagarejo, which is also part of the 51,761-person Sagarejo administrative district (1 of 8 districts in the Kakheti region).
The Arsen Mekokishvili in all its glory, photos courtesy of the Georgian Groundhopping site.
Once again, I will be using Weiry's brilliant 5-tier Georgian pyramid (FM 22 version downloadable, with permission from Weiry: link; the FM21 version is downloadable from Steam or the SI Forum). This year, I was able to contribute a fair amount of detail to the file (not the structure, for which Weiry gets all the credit), so I am more than ready to dive in.
The broader goals will remain the same as always — conquer the world of club and international football, starting at Gareji and (eventually) with the Georgian national team. One new wrinkle? Gareji's reserves play in the 5th tier, meaning I will be focused on strength in depth this year, and working to ensure our reserves climb the competitive ladder domestically.
To ensure longevity of the save as time progresses, unlike prior iterations of the save, this will not necessarily be a one-club save. Similarly, while the focus will be on eventually taking the reins with the Crusaders, I will consider managing any smaller or mid-size nation that strikes my fancy. In particular, I am hoping to take over one or more African nations — I've long enjoyed managing in Africa and African national teams, so this is a natural fit with the "anything goes" nature of player registration in Georgia.
Did You Ever Dance With The Devil In The Pale Moonlight?
My Georgian saves are serialized under the moniker, "The Fourth Glass," a name I took from a Georgian legend related to the country's claim to be the birthplace of wine.
Specifically, Georgian legend tells of how God created wine to remind the world of Heaven. After creating wine, God invited His angels and the Devil to taste it, with all agreeing that it transcended the divine, such that it returned anyone who drank it to Heaven, if only for a short period of time. This, the Devil could not tolerate. He created his own alcoholic beverage from the remains of crushed wine grapes — chacha, a potent, fiery drink. Returning the courtesy, the Devil invited God to sample chacha. God drank one glass of chacha. Then a second. A third. A fourth. Finally, God leaned over to the Devil, drew him close and declared that "those who will drink three glasses of chacha may be on my side. After that, they are yours."
As per usual, there will be no no hard-and-fast rules beyond the general concept of the save. I will not adhere to any particular transfer policy, beyond my standard preference for developing youth. I will loaded the FtCS-branded reduced injuries file upon release to cut down on injuries across the board, without giving myself any "advantage" over the AI.
I will also use the FtCS-branded Georgian graphics pack to bring additional depth to the in-game world, and swap Duruji Kvareli into the 5th tier (replacing Merani's 3rd team) for the sake of sentiment.
Finally, to ensure a unique playing environment and vibrant in-game world, I will: (1) holiday out a few years with the top leagues in England, France, Germany, Italy and Spain active (alongside numerous view-only leagues); and (2) utilize a large database/pool of potential players, including all internationals worldwide and all players from clubs in European, African and South American continental competitions.
As suits my particular writing style (such as it is or isn't…) I intend to capture each campaign in a single, open-thread style post, with the season review set out at the end of that post. Particularly big events may be broken out into their own post (the Euros, World Cup or a European cup final).
Up next: upon release of FM22 and Weiry's Georgia file, we will venture forth and take stock of the footballing world in January 2024, when Rezo Gorlami's journey begins in earnest.
God leaned over to the Devil, drew him close and declared, "those who will drink three glasses of chacha may be on

my

side. After that, they are

yours

."
While we impatiently wait for FM22 to release, you can join Seattle Red in his dedicated DtG discord channel, to discuss any and all things related to his saves, tactics and anything else under the sun.