---
Long before the FM22 Beta was released, I knew what my first plan would be, tactically: importing my favorite setup from the FM21 cycle, PM Draugr — a strikerless 523/3223 that turns into a 2323/2314 in possession, featuring a hyper-aggressive libero and a swirling maelstrom of saucy, silky-smooth football in the attacking phase.
When SI announced the addition of the wide centerback role, I couldn't help but see a wealth of possibility in terms of tactical sauciness. And, there was only one thing to do.
Turn the sauciness all the way up to 11. As one does.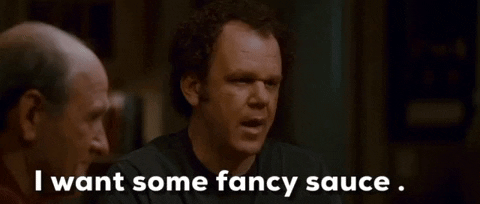 ---
PM Draugr – Tactical Principles, Revisited.
As with FM 21, my goal was and remains simple — create a defensively solid tactic where, in where, in the transition and attacking phases, we overwhelm the opposition with waves of relentless, unpredictable attacks, launched from multiple angles, depths and widths.
Only this time, we will be utilizing wide centerbacks to support play in the final third.
The tactic is dubbed PM Draugrson — "Son of Undead Grapefruit" in the Telleusian tactical nomenclature. The name obviously derives from FM 21's PM Draugr, which was in turn inspired by the draugr of Scandinavian legend — shape-shifting, undead creatures of terrible power, which arguably served as inspiration for the white walkers in A Song of Ice & Fire. (During initial testing on FM21, our attacking play made me think of the epic Game of Thrones scene when the Night King's army of overran Hardhome, before the show turned to ****).
In terms of our shape, we initially set up as a strikerless 523/3223:
Tactical Detail: In Possession | In Transition | Out Of Possession
In terms of individual player instructions:
The left wingback is instructed to dribble less and shoot less often.
The right wingback is instructed to shoot less often.
The wide centerbacks are instructed to dribble less.
The left winger is instructed to roam from position, stay wider and close down more.
The right winger is is instructed to roam from position, sit narrower and close down more.
The advanced playmaker (targetganche) is instructed to close down more, and man-mark an opposition centerback.
If this is not your first strikerless rodeo, you will immediately see how — as in all good strikerless tactics — this setup is built to generate shadow runs and dynamic movement in the final third.
Several additional things should also be immediately apparent, including: (1) the potential for dynamic combinations between the wingbacks and inverted wingers on each side; (2) the deployment of Guido's classic targetganche, to serve as the fulcrum of our attack; (3) how our shadow runs and dynamic movement in the final third will stretch across the entire width of the pitch, with attacks from different depths; (4) the space into which a dynamic, aggressive libero can saunter forward, like the sexy beast he is; and, (5) how our wide centerbacks will support possession in the final third.
(If you've seen enough and simply want to skip to the download section, click here.)
---
"Chaos Is A Ladder."
With all this conceptual blah-blah-blah, I can hear you asking the most important question.
How does the tactic play?
The tactic has been tested extensively since the beta was released — primarily with Manchester United and Jagiellonia, with their default squads (no signings).
Generally speaking, what you see in game is exactly what we want — a broad, expansive attack, with intricate passing in possession and the shape transitioning into a 2323/2314, depending on: (1) how you "count" the mezzala and targetganche; (2) how far forward the ball-side wide centerback pushes forward to support the build-up play, instead of or in addition to your libero.
Overall, it isn't just saucy football. It is effective football.
Our overall shape is best demonstrated by screenshots taken from 2 matches — Jagiellonia's 3-nil victory over Lech Poznan, and a 4-1 win over Wisla Plock, both of which came before our tactical familiarity was complete.
(Note: SI has acknowledged that IWBs may sit too narrowly in certain passages of play, on the beta ME. This is by no means game-breaking, and will hopefully be sorted in a future patch.)
In terms of pure results, United sit atop the Premier League on New Year's Day, having won their Champions League Group, with data that would make Ole weep given our heavy rotation between 2nd XIs, which has even seen Phil Jones get in on the action:
For their part, Jagiellonia are also rampant, sitting atop the Ekstraklasa and playing decidedly non-Ekstraklasa football:
(Note: my anecdotal impression is that tactical familiarity is extremely important on the FM 22 beta. Do not expect results until your tactics are bedded in. Both United and Jagiellonia benefitted from a full pre-season.)
---
During the defensive phase, all ten outfield players contribute to the cause, with the front trident dropping into our defensive third to help harry and press.
At times, this means we will lack an immediate outlet in transition, a problem we could theoretically "fix" by swapping the targetganche for a shadow striker — but initial testing did not prove successful in this regard and, more importantly, had knock-on effects to our style of play in the transition and possession phases.
---
In the first moments of transition, after we have regained possession, the targetganche will typically drop deep in search of space within which he can receive the ball, thus creating space for the inverted wingers and mezzala, and forcing the opposition to make decisions inherent in any good strikerless tactic — chase a playing dropping (or sitting) deep and expose the defense, or let him receive the ball without pressure. Whatever choice is made, we win.
The overall mentality of the tactic means that verticality is an option, but only if it is "on." Verticality is not something we prioritize, but will look for. Just like in FM21, if the lightning-fast counterattack isn't on, that's ok. We will be patient. Deliberate. Purposeful, as we build methodically from the back.
This is one area where we see the impact of wide centerbacks and a sweeper keeper on attack duty. While our ball-playing defenders on FM21 would look to go vertical, PM Draugrson instead emphasizes that deliberate, patient build-up, with: (1) off-the-ball players stretching the opposition both vertically and horizontally; and, (2) three back-line players who are each willing to carry the ball forward into space, when it is "on" to force the opposition to commit, one way or another.
(I have to admit, I also really enjoy the aggressive positioning of sweeper keepers on an attack duty in this match engine. Something about seeing in-game David De Gea outside of his box, playing with his feet like the deranged love child of Ederson and Manuel Neuer makes me deliriously happy. But that might just be me.)
---
During the possession phase, the libero and inverted wingback will often operate as a double-pivot, to help break through a high press and/or recycle possession.
Like it says on the tin, the wide centerbacks position themselves much aggressively than a bog-standard centerback, where they serve to help maintain possession — both in terms of recovering loose balls or wild clearances, and serving as a deep passing option. Further, the more adept they are with the ball at their feet, the more you will see them acting as a deep-lying playmaker of their own, launching devastating, diagonal through balls, curling crosses to the back post, or feeding a player checking back to receive the ball.
Now, if you look closely at the screenshot above, you may also notice something that I feared prior to release of the beta — that the aggressive positioning of our ball-sided wide centerback, coupled with the aggression of our libero, would leave us exposed to opposition counterattacks. And, in that screenshot above, you can see exactly why. The opposition forward looks ready to violate our back line in a biblical sense.
Yet, I've been pleasantly surprised to find that defensive recovery runs are dramatically improved in the new match engine — as exposed as we might look, I was only hit once with a Tom Brady-esque, 60-yard ball over the top during testing. Once.
---
During sustained periods of possession, the targetganche is often the fulcrum of our attack. He will regularly drop into midfield, searching for space within which he can receive the ball (the same behavior noted above, seen in transitions), but he will also get into the box, looking to finish attacking movements. Our targetganche is often deadly in this respect, gleefully collecting goals, assists and key passes like a kid on Christmas morning.
Surrounding the targetganche? A swirling vortex of unpredictable, dynamic movement, with 8 outfield players committed to the attack, approaching from different angles, depths and widths.
The right-hand side of the attack combines the aggression and incisiveness of the inverted winger, with the balance, width and depth of the complete wingback and ball-winning midfielder. As you would expect, this can be a deadly, powerful trio, for various, obvious reasons, that I need not belabor here.
Centrally, we have a vertical playmaking axis comprised of the libero and targetganche. While the latter is certainly our fulcrum, when the opposition is hunkered down in their defensive third, that is where the libero shines — a playmaking, incisive, goalscoring threat from deep, who can quickly change the point of attack and will also recycle possession from any haphazard, attempted clearances. (Note: My anecdotal impression is that liberos are much more aggressive in their on- and off-the-ball movement this year.)
The real beauty lies on the left side of the pitch, where the mezzala, inverted wingback and inverted winger combine forces in what can only be described as an unholy menage a trois of sexiness, where you'll see things like:
The winger underlapping the mezzala, who is bursting behind the defensive line (either on the dribble, or running onto a through ball) as the wingback overlaps them both. (The winger may also stay high and wide, while the wingback underlaps the mezzala.)
The mezzala overlapping the winger and/or wingback, as they cut inside.
The mezzala as our most advanced player, looking to beat the offside-trap and/or exploit space created by the targetganche dropping deep.
More shadow runs that you could shake a stick at, forcing defenders into a Hobson's choice — stick or twist. Either way, we win.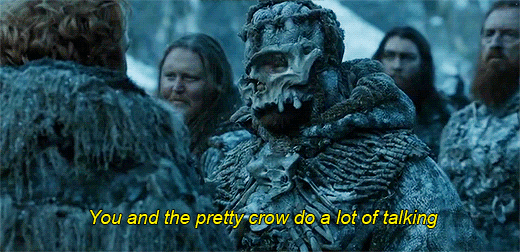 ---
"The True Enemy Won't Wait Out The Storm. He Brings The Storm."
Let's be clear. This is not a "perfect" tactic.
It is not built on exploits.
It does not "break" the match engine.
It is not plug-and-play.
But it has proven solid, both home and away, as a "big" club and an underdog. I've also IR'd a number of matches, with no noticeable deviation in results (even if there's an obvious advantage to tweaking in-match).
In-match, I will tweak and adjust as any of us would. The most common adjustment is to our mentality — dropping to "positive," and/or dropping the defensive line and line of engagement to "standard." Occasionally, we might switch to regroup instead of counterpressing for a short period.
When chasing the game, my go-to tweaks on FM22 include: (1) removing the "work ball into box" instruction; (2) ticking "run at defense;" (3) toggling "look for overlap" on both flanks, to encourage more aggression on the flanks to break down a stubborn defense; and/or (4) instructing my targetganche to "get further forward." I can't explain all of this. It's simply the product of playing this game for longer than I care to admit, and playing almost exclusively with strikerless tactics for years now.
If you want to follow along, I will be using PM Draugrson with Gareji in Straight Outta Sagarejo, my third club/country save focused on conquering world football in Georgia.
If you'd rather join the party, you can download the tactic here: PM Draugrson (via Google Drive), along with a set of set piece routines which are intended to get our libero as high up the pitch as possible (by taking free kicks, and attacking dangerous areas on corners and long throws).
You can also join Seattle Red in his dedicated DtG discord channel, to discuss any and all things related to his saves, tactics and anything else under the sun.