Stories of love and faith are built in the cheap seats, where passion, blood and tears meet. Where legends are born. Grab a seat and become part of the family.
Like it says on the tin, this blog was born out of a passion for the beautiful game and the brilliant Football Manager series.
This blog is dedicated to the stories we love to read, enthusiastically discussing some aspect of real-life football — the more niche, the better.
It is also dedicated to the stories we tell ourselves about our FM saves. The rivalries we build with opposing clubs and managers. The love we have found for an obscure club in Scandinavia. The joy we felt when a regen we nurtured won his first cap…and the pain when he left us for the riches of PSG, the ungrateful, slapnut ****.
---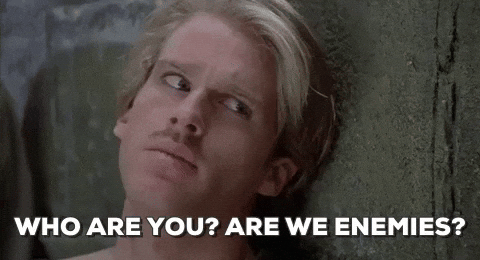 This blog was conceived by a group of like-minded individuals who originally met on the FMCU forum, bonding through the ups and downs of their saves. One thing led to another, and here we are — looking to share our passion for FM with other like-minded individuals.
This FtCS admin/writing team includes:
Seattle Red (aka ManUtd1 over at FMCU) was one of the founding members of FtCS. A lawyer, father, and former goalkeeper, his saves focused primarily on the vain pursuit of redemption for the "Nearly Men" of Europe, featuring hipster tactics, wildly irreverent narrative threads (and non-sequiturs) and a merry band of secondary characters in the background. Seattle Red's tactics have been featured on Guido's brilliant 'Strikerless' blog: Taking Hipster Football From Six to Midnight; I Want To Take His Face…Off; and The Dirty Half-Dozen. Seattle Red "retired" from writing about FM in June 2020, but can still be found lurking on Twitter (@urHakanTelleus).
Oriole (FMCU profile) a college student, creative writer, and aspiring football journalist whose FM saves revolve around incredibly detailed narratives that often far outweigh his on-pitch success. A two-time winner of Best Story at FMCU's annual awards ceremony – including one for his famous tale Hans Kaiser: Baldness Über Alles! – Oriole is looking to translate his unique writing style on FMCU into crafting insightful real-world football articles here on FtCS as a means to build experience for his burgeoning press career. You'll also see plenty of FM articles from Oriole as he searches for his next great save… and the struggles that'll inevitably come from that search. Stay tuned.
thewindsofwedau
Wynter
Benjoe (FMCU profile), FtCS's local madman, who wields a Ph.D. in sh*tposting and sarcasm. Benjoe's FM saves are to his crazy narratives what Nelson Mandela Jr. is to Mumbu Umbolele — a delightfully-insane combo. Creator of the "magic ween formation" in his FM 17 African adventure Benjoe is known for running rampant in narrative cul-de-sacs and spending hours in dark rooms with David Moyes. A passion for the journey from lower league to slightly less lower league is what drives him. That, and a steady supply of Guinness/crack-cocaine.