Having spent years playing in Georgia during his Fourth Glass and Duruji Subsequent ThreadSave saves, Seattle Red loves nothing more than to find some saucy kits for Duruji Kvareli to wear, to replace the default kits in-game.
However, the cupboard has been bare in-game with respect to most other Georgian clubs with respect to in-game graphics, especially when you drop down the tiers.
Problem? Not any longer.
In anticipation of FM 22, Seattle Red is proud to release a graphics pack covering the top 3 Georgian tiers in-game, the Georgian national team, and a handful of smaller clubs which have featured in his saves.
Kits? We've got 'em. Both 2d and 3d.
Stadiums? You bet we've got 'em.
---
Kitpack.
More than just a kitpack, this includes a complete set of 2d and matching 3d kits for more than 30 Georgian clubs and the Crusaders, as well as the requisite configuration files.
Style has never been this easy.
---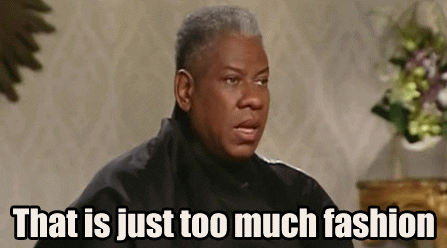 ---
Stadium Pack.
There is nothing quite like a good stadium pack to immerse yourself in a save — doubly-so when you're playing in a unique setting, such as Georgia, where there are countless stadiums which — quite simply — do not lack for character.
Many of the pictures included in this pack were taken by SI's Head Researcher for the former Soviet Bloc states, and can be found on his brilliant Georgia Groundhopping site.
---
These packs are (obviously) savegame compatible, and were originally built with Weiry's 5-tier Georgian pyramid for FM 21 to augment the default database.
Installation instructions:
Download the FtCS Georgia Graphics Pack (ver. 1.1) (Google Drive);
Extract folder to 'Documents/Sport Interactive/Football Manager 202X/graphics/' (If there is no graphics folder there, create "graphics" )
In Football Manager, open up the Preferences/Interface menu, untick "Use caching to decrease page loading times" and tick "Reload skin when confirming changes," then click "Reload Skin."
If and when fixes are necessary, new versions of the file will be uploaded here.
Please note that you may need to use the savegame editor to: (1) create third kits, when they do not exist in the database; and (2) match the in-game color scheme to what is found in the kitpack. While these kits are inspired by the clubs' real-life color scheme, they are not intended to replicate the clubs' real-life kits. For FM 22, Seattle Red will prepare an editor file which adds third kits for all clubs included in the pack (if they are not already included in the default database), with color-coordinated kits updated as/if necessary.
Be sure to drop any questions, suggestions or errors into the comments!
---
Version 1.0: Initial kitpack, for more than 30 clubs and the Georgian national team.
Version 1.1: Updated kits for certain clubs. Initial stadium pack for all clubs in the top 3 tiers, the national team and other iconic venues.